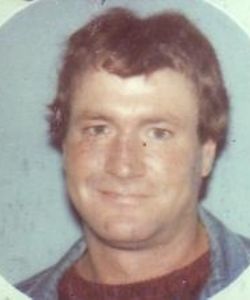 Ronald Eurig
July 17, 2007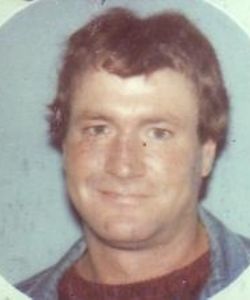 Eurig, Ronald; at his home in Mount Forest on Tuesday July 17, 2007. Ronald John Eurig in his 49th year. Beloved son of the late John & Ida Eurig. Dear brother of Arnie & Dee Dee Eurig of West Grey Township and Lois Murray & husband Blair of Owen Sound. Uncle of Jonathon, Aaron, Natalie and Alexander. Ron will also be missed by his many aunts, uncles and cousins. Friends may call at the Hendrick Funeral Home, Mount Forest on Friday July 20th from 2:00p.m. till time of the funeral service at 3:00p.m. Interment at Cochrane Cemetery. Memorial donations to Cochrane Cemetery would be appreciated by the family. On line condolences may be made at www.hendrickfuneralhome.com
Condolences
Iam so sorry Lois and Arnold I know what you are going through my dad Russell Grein passed away June the 25 2007 under the same circumstance we have asked our selves many times why but the answer is not there with all my love marlene donaldson nee grein
— Marlene Donaldson nee grein, January 1, 2010
Arnie, Dee Dee, Jonathon, Aaron, and Family ~ May time heal your sorrow, may friends ease your pain, may peace replace heartache, and may warmest memories remain. My thoughts are with you at this difficult time. ~ April Corley
— April Corley, January 1, 2010
Dear Arnie, DeeDee, Jonathon and Aaron Please know that we think of you often, and that at this sad time we are sending extra love your way.
— Rick and Donna Lawrence, January 1, 2010
Arnie, Deedee, Jonathon and Aaron, So sorry to hear about Ronnie and wish I could be there on Friday with you, will be thinking about you and my thoughts are with you.
— Gwen Vaughan, January 1, 2010
Arnie, Lois and families~ I am sorry to hear of Ron's passing. Please accept our condolences during this emotional and difficult time. Unfortunately i will not be able to attend his funeral , but my thoughts will be with you for sure on Friday and the days to follow. ~ Beth and the girls.
— Beth Eurig, January 1, 2010
Arnie, Dee Dee, Jonathon, Aaron, and family ~ Please accept our sympathies for the loss of your brother/uncle. Our thoughts are with you during this difficult time. With heartfelt condolences ~ Derek, Lori, Rylan, and Arika Truax
— Derek, Lori, Rylan, and Arika Truax, January 1, 2010