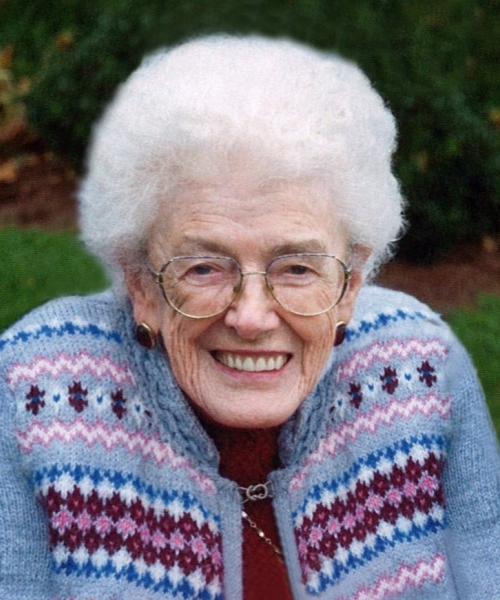 Margaret Wollis (née Corley)
October 8, 2021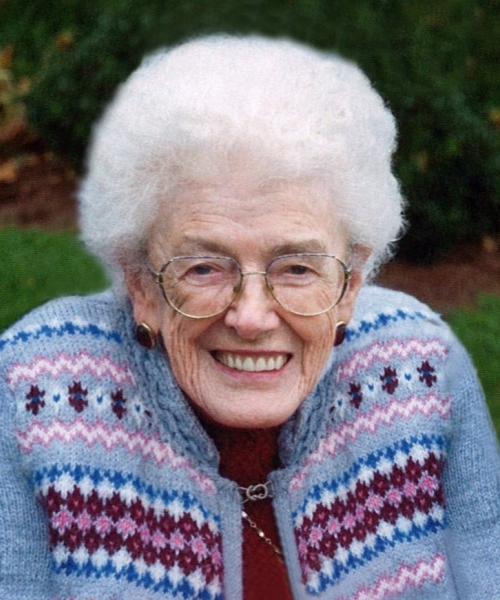 WOLLIS, Margaret (née Corley) – Passed away peacefully in Burlington surrounded by love on Friday, October 8, 2021 in her 91st year. Beloved wife of the late Arthur "Art" Wollis (2017). Cherished mother of Harold Wollis and his wife Caroline of Mount Forest, Robert Wollis of Selkirk, Betty Ann Davis of Stratford, and Nancy Wollis and her partner Cynthia Doorenspleet of Burlington. Loving grandma of Nick Wollis, Brandon Wollis, Meghan Hagar and her husband Frank, Jaclyn Davis, Christopher Davis and his partner Samantha, Meghan Brant and her husband Ben and Alexander Davis. Proud great grandma of Austin, Lacey and Jamie, Lillian, Andrew and Keira, Mackenzie, Scarlett, Ember and Gemma, Henry, Charles. Margaret is survived by her sister, Agnes Hartwright (Paul), brother, Jim Corley (Annabelle), brother-in-law, Doug Falkingham (late Mary), and sister-in-law, Joan Corley (late John). Our family would like to extend sincere thanks to Birmingham Lodge for their compassionate care over the last few years. Cremation has taken place. A private family interment will take place at Mount Forest Cemetery. Those wishing to make a donation in memory of Margaret are asked to consider Mount Forest United Church or Louise Marshall Hospital Foundation. Arrangements entrusted to the England Funeral Home, Mount Forest.
Condolences
I just learned of Margaret's passing and am so sorry. I always enjoyed chatting with her when I helped with crafts at Birmingham Retirement. My thoughts and prayers go out to the family, especially Harold and Caroline.
— Roslyn Fortier, October 24, 2021
Dear Harold, Caroline and all the families,
We send you our condolences at this sad time. Margaret was a very gracious, caring and classy lady. She will be missed by the community and all those whose lives she touched.
With much love. Val and Kev
— Valerie Mitchell, October 13, 2021
Heartfelt condolences to all. Your mom always treated me as a third daughter in our teen years and has always held a special place in my memory and heart, as have all of you, all these years. Sending strength and much love. -Darlene
— Darlene Chaisson (McLean), October 13, 2021
My heartfelt sympathy goes out to both the Corley and Wollis families. Marg and I have known each other since the time we started teaching. Whenever we met we could always talk up a storm. I have missed seeing her since the "pandemic" had started and no visitors were allowed at Birmingham Lodge.
Pauline Brown

— Pauline Brown, October 12, 2021
Margaret was such a gracious lady. I always enjoyed chatting with her. You are in our prayers at this time.
— Jim and Paula Solway, October 12, 2021
SORRY FOR YOUR LOSS HAROLD AND FAMILY

FREDAND DIANNE HOEHN
— FRED AND DIANNE HOEHN, October 12, 2021
We are sorrry to hear of Margarets passing. Our since condoence's to the Wollis Family. Margaret and Art have been a part of my life for over seventy years and they will always be remember for their kindness and support at the Beckner reunions . When it came to volentering to look after food , games or what ever, they were always on the front line to help out. She will be miss by all who knew her.
— Ken and Sheila Beckner, October 11, 2021
Our condolences to the whole Wollis family.
We were very saddened to learn about the recent passing of Margaret. She was a very kind and generous person, always willing to help whenever she was able. Know that we are thinking of you at this very difficult time.
Laurie, Neil and Campbell
— Laurie and Neil Aitken, October 11, 2021
I remember Marg and Art from playing Euchre at the Mount Forest Seniors Club. Marg was so gracious. She helped out with the luncheons, always was very pleasant. She will be missed I am sure by her family and friends.
— Kay Ayres, October 11, 2021
Sincere condolences to the Wollis family. Margaret was such a nice woman. Lynne & Cliff
— Lynne Turner, October 11, 2021
Sincere sympathy to the Wollis Family. A very kind person and always had a smile. I was in the same U.C.W unit with Margaret. Her knitted articles were beautiful.
— Russell & Marilyn Rogers, October 11, 2021
Sending our sympathy to Margaret's family and friends. We met Margaret at the Mt Forest Fall Fair and have many memories working together at the fair. Take Care Sincerely Leonard Seifried and Bill&Diane Dineen
— Diane Dineen, October 11, 2021
Condolences to the Wollis family. We have many memories of your mom from church and WI meetings. She was a very kind soul!
Neil, Wilma and Ruth

— Ruth (Mather) Halford, October 11, 2021