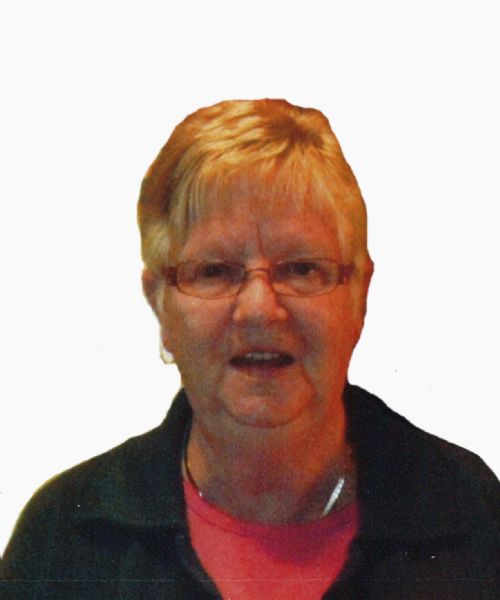 Pat Agnew
April 21, 2019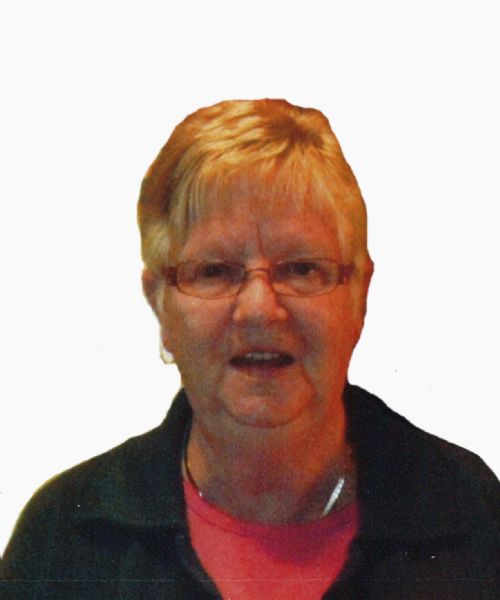 Patricia Anne Agnew (neé Brown), of Mount Forest, passed away suddenly at the Louise Marshall Hospital on Sunday, April 21st, 2019 in her 81st year. Survived by her loving husband Beverley.  Mother of Shiela and her husband Wayne McLean, Charlene and her husband Grant Stewart, and Edward Wilson and his wife Gloria.  Grandmother to Timothy McLean (Kristina), Christina McLean (Kegan), Cody Stewart (Ashley), Justin Stewart, Tyler Stewart, Josh Wilson and Jake Wilson (Maddie).  Great-grandmother of Owen, Alexis and Merrick.  Loving Nanny to Karen and Gerben, Kendra and Peter and Kathryn and Harrison; Great Nanny to Sydney, Luke and Nick, Sadie and Dylan.  Survived by her brother David "Mike" Gillespie and his wife Nancy and she is also remembered by the Agnew family.  Pat was a mother to countless kids throughout the years.  Predeceased by her first husband Harvey Wilson, her granddaughter Angela McLean, her parents David and Kathleen Gillespie, her sister Margaret Machan, and her mother-in-law Ruby Agnew.  Cremation has taken place.  A memorial visitation will be held at the Mount Forest Firehall, 381 Main Street North, Mount Forest on Sunday, May 5th from 1 – 3 p.m.  In lieu of flowers the family would appreciate donations to the Cancer Patient Services and Louise Marshall Hospital Foundation.  Arrangements entrusted to the England Funeral Home, Mount Forest.
Condolences
So sorry to hear that Pat has passed. Our thoughts are with you at this time of sorrow. Our condolences to your families.
— Margy & Ken Smart, May 4, 2019
Shocked and saddened by the passing of Pat, a terrific neighbour and co conspirator at many a baseball and hockey game. She will be missed, sending you all our sympathies. The Schenk Family
— Angela Schenk, April 29, 2019
Our deepest sympathy to all of the family at this difficult time. It's been many years, but I will always remember the many rides Pat gave us to hockey. Pat was a great neighbour and friend who was always there to help out, Our thoughts and prayers are with all of you.
— Brian & Janice Duncan, April 29, 2019
I have fond memories of time spent with Pat and Bev in the past. My sincerest condolences to Bev and the family on the passing of such a lovely fine lady.
— Jill Clark, April 28, 2019
Heartfelt sympathies to Bev and family. A great lady!
— Lynn Stewart, April 25, 2019
Bev and Family,,,,,,,,,,,,,,,,Sorry to hear of Pat's passing. My condolences,,,,,,,,Glenn
— Glenn O\\\'Rourke, April 23, 2019
Bev and family, we are so sorry to learn of Pat's passing. Thinking of you at this most difficult time. Pat was a great lady, I loved her smile, it would light up any room. Cherish the memories. Don and Gwen Cormack
— Donald and Gwen, April 23, 2019
So sorry for your loss, our thoughts and prayers are with you. - Joe & Katheryn Meyer
— Joe & Katheryn Meyer, April 22, 2019
Shane and i are so sorry for your loss Bev and family, Pat was a wonderful lady she will be missed by many. Shane and Darlene Rivers
— Darlene and Shane Rivers, April 22, 2019
I was sadden to hear this news about Pat. She always teased me about liking the dandelion jelly and she would always get me more if needed. I will miss seeing her around town. My Sincere sympathy Diane
— Diane Dineen, April 22, 2019
Bev and family so sorry for your loss. Our thoughts are with you at this difficult time . Pat was one amazing lady!
— Wendy & Carl Abbott, April 22, 2019
I am sorry for your loss.Words can't describe how sad I feel. She was a great lady whom I had the pleasure to know and work with for a lot of years. She will be missed more than I can say. RIP Pat
— Karen Switzer and Jim Seifried, April 21, 2019
I am very sorry to hear of Pat's passing. My condolences to Bev and her family. Pete Forsey, Guelph-Wellington Paramedics
— Pete Forsey, April 21, 2019
So very sorrow to learn of Pat's sudden passing. She was a great lady. Unfortunately, another Angel taken to soon
— Linda Sinclair, April 21, 2019
So very sorrow to learn of Pat's sudden passing. She was a great lady. Unfortunately, another Angel taken to soon
— Linda Sinclair, April 21, 2019
So very sorrow to learn of Pat's sudden passing. She was a great lady. Unfortunately, another Angel taken to soon
— Linda Sinclair, April 21, 2019