Planning Ahead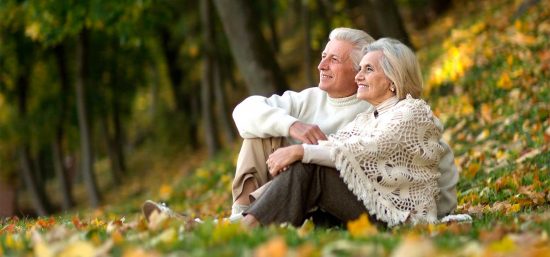 Thinking about the inevitability of one's death is a subject that few like to consider. For many, actually moving ahead with pre-planning or pre-paying for their funeral is even more difficult to act on.
When one begins to understand the financial and emotional pressure that a funeral can thrust on our loved ones, it becomes clear that planning in advance is a considerate and responsible thing to do.
Similar to the protection that life insurance provides for loved ones; planning a funeral in advance can protect loved ones from much more than just financial concerns. You have always been there to protect them throughout your life, why not after your death?
With a large number of options and considerations available to individuals today, it is important to speak with someone you can trust.
We can guide you through the many options and considerations to help you determine the arrangements that best suit your needs. We will help you find a balance between the emotional, spiritual and financial needs of your surviving loved ones after you have gone.
Pre-payment Options
There are a growing number of options available to the public today when seeking to pre-plan and pre-pay their final wishes. We can tailor a plan that's right for you, personalized and within budget. Our staff would be pleased to outline the choices available.
Pre-paying can protect you and your family from future inflationary trends while providing the peace of mind of knowing that final details will be cared for after you are gone. If you would like to request an appointment after you have reviewed this information, we would be pleased to have one of our staff go over any additional questions you might have.
Pre-planning Options
WHEN IS THE BEST TIME TO PREPLAN YOUR FUNERAL?
The best time to begin making your prearrangements is now, while you're thinking about it. While some people in their 40's and 50's may think it's too early to preplan, people who do say that prearranging their funerals is smart financial planning and gives them added peace of mind knowing they aren't leaving this burden to family members. By taking time now to collect cost information and calmly making choices related to your own funeral arrangements, you'll be protecting your family against the stress of having to make these decisions at a time of extreme emotional stress. This way you can carefully choose specific items you want and need … and pay for them now. Prepaid investments through funeral homes allows families to fund their funerals in advance through different investment vehicles.
THE SIX COMMON REASONS FOR PREARRANGING FUNERALS:
Today, more individuals and families are making the decision to prearrange their funerals than ever before. Because of the factors such as inflation, fewer extended family members living close by, and other changes in our society, planning your own funeral can make a lot of sense. In a recent survey, these were the most common reasons people gave for prearranging their own funerals:
1) Lets your wishes be known.
2) Reduces stress for friends and family at an already emotional time.
3) Saves money.
4) Guarantees your family will never have to pay more for your funeral – no matter what happens with inflation.
5) Shows you care.
6) Relieves your loved ones of the financial responsibility.
Personal Selections
We are pleased to offer a large selection of Canadian made merchandise to meet the needs of families seeking traditional burial or cremation options. All of our merchandise has been selected by us to provide a range of products that meet both the need for quality and affordability.
Do you like to travel? Do you frequently visit family and friends that live out of our area? Our Guaranteed Travel Assistance Plan offers peace of mind should anything happen to you while you're away. Call us today to learn more.

Guaranteed Travel Assurance Plan (GTAP)
Your passport to peace of mind.
Today it's not unusual for people to spend significant time away from their homes each year vacationing, visiting relatives, or attending special events. If a death should occur while away from home, bringing a loved one back home can be a complicated and expensive process. The Guaranteed Travel Assurance Plan covers many of the difficult details and expenses for you, such as:

• Coverage for Members* if death occurs more than 100 km away from their principal residence†
• Protection while travelling anywhere in the world, even if death occurs outside of home Province
• Arranges for preparation: embalming or cremation and transportation of the Deceased to the Funeral Home (near the Deceased's legal residence) designated on the enrollment form
• All details organized by professionals with technical and translation services provided
• All expenses paid directly by the plan = no out of pocket expenses to your family
Additional Benefits
• Arranges and pays for a Travel Companion to accompany the Deceased home
• If Deceased is travelling home alone, plan arranges and pays for one next of kin to travel to place of death to accompany Deceased home
• Brings pets home safely
• Bereavement support for surviving family member
Payment and Flexibility
• Enrollment at any age providing lifetime coverage for a one-time fee of $495 CDN
• May be paid as a Single Payment payable to Funeral Plans-Canada
• 30-Day free look period
• No health questions or medical examination required
• GTAP provides Member with a certificate and wallet cards
• Coverage is provided at time of need by calling 1 800 656 5056 with Member number
Membership may be cancelled within 30 days of enrollment for a full refund.
To report a death while traveling, call 1 800 656 5056.
Associates are available 24/7.
*Member must reside in Canada. Coverage commences when the Bereavement Establishment receives the completed form and payment.
† Legal residence is defined as the place of residence for 180 or more days in the twelve months preceding the date of death.
All services must be arranged by GTAP. No claims for reimbursement will be accepted. See application for more details.