Construction & Road Closure
Dear Families,
Queen Street East (Hwy. 89) is currently closed until the fall of 2022 for road maintenance. This means our two driveways off of Queen Street East (Hwy. 89) are not accesible. When coming to the funeral home, please use the driveway located on the north side of the funeral home off of Main Street (Hwy. 6). This driveway is located between the funeral home and Pop's Cannabis/Precious Paws. The driveway will lead you to our parking lot.
Feel free to contact us at any time should you have questions or require further instructions. We thank you for your patience and understanding.
Sincerely,
Holly & Kirk Jordan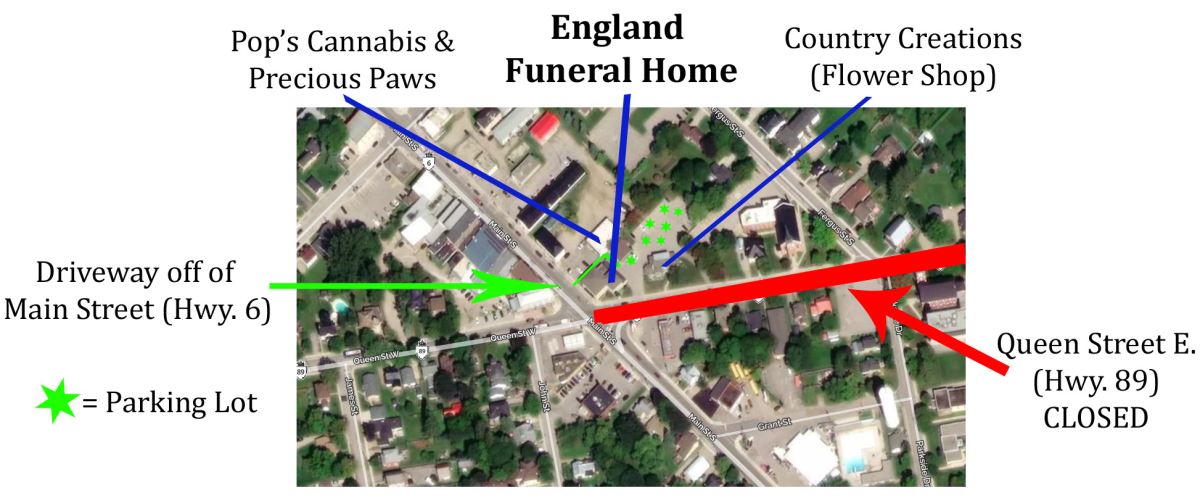 Helping Families and Friends Honour Their Loved One