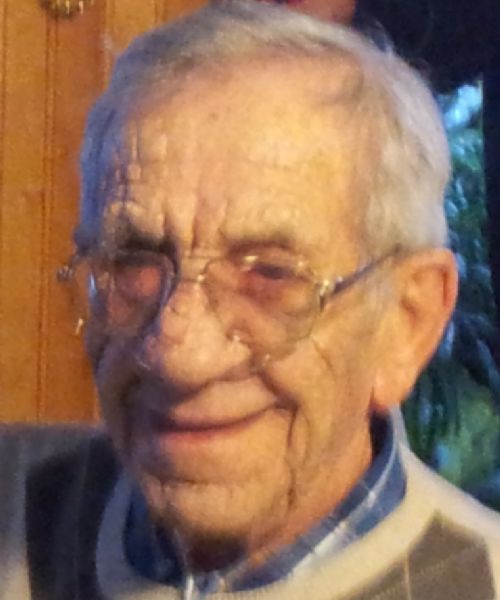 Kenneth McIlvenna
September 18, 2012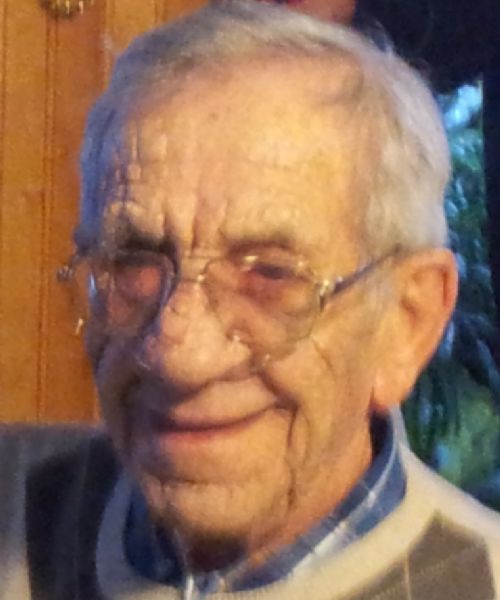 McIlvenna, Ken; at St. Mary's General Hospital, Kitchener on September 18th, 2012. Kenneth William McIlvenna of Pike Lake in his 81st year. Beloved husband of Carol (Silk) McIlvenna. Loved father of Debbie Madersbacher and her husband Dave of Mississauga, Stephen McIlvenna (predeceased), Lori Carlson and her husband Ken of Barrie, Darla D'Amato and her husband Michael of Schomberg and Tracey Rodgers and her husband Brent of Orangeville. Loving grandfather to Michael, Marc, Jason, Brittany, Adam, Tyler, Brandon, Andrew and Lauren. Dear brother of Edward McIlvenna and his wife Alice of Smiths Falls, Donald McIlvenna of Smiths Falls and Margaret Rhoden and her husband Donald of Smiths Falls. Predeceased by his parents Harold and Melissa (Rose) McIlvenna, three brothers and three sisters. Cremation has taken place. Friends may call at the England Funeral Home, Mount Forest on Friday September 21st from 2:00 to 4:00 and 7:00 to 9:00pm. A memorial service will be held in the funeral home chapel on Saturday September 22nd at 11:00am. Interment will take place at the Mount Forest Cemetery following the service. Memorial donations to the Lung Association would be appreciated by the family. On line condolences may be made at www.englandfuneralhome.com
Condolences
Our deepest sympathy to you and your family of Uncle Kenny's passing... He will be sadly missed.. Thoughts and payers are with you all.. Love Lea Ann and Harold
— Lea Ann and Harold McIlvenna, September 29, 2012
Our deepest sympathy is sent to all the beautiful ladies left behind. Take time to remember.
— Judy, Sheila and Cathy, September 22, 2012
Our condolences to you Darla and your family. When I think of your dad I think of a gentle, witty and social man that always had a smile to share. He loved to tease and joke around with you and Tracy and your family. My fond memories include your family visiting each Easter weekend, it was always a time of enjoyment by everyone. Our thoughts and prayers are with you and your family at this difficult time. May you find strength in your cherished memories. "What we have once enjoyed, we can never lose. All that we love deeply becomes part of us." Helen Keller
— Hubert and Sandy (Brennan), Ryan, Jacob and Joel Evoy, September 22, 2012
Our condolences and best wishes go out to all of Ken's family.Especially Carol and our dear friend Tracy. Love to both of you .
— Randy and Jacquie Goforth, September 21, 2012
I was saddened to learn of Ken`s passing. I only knew Ken from our Lions Club Bingo. He was a regular bingo player along with his wife Carol. He was always friendly and easy to talk too. I along with other Lions members and fellow bingo players will miss him. My thoughts and prayers are with Carol and family Bill Dineen
— Bill Dineen, September 21, 2012
Darla, my heartfelt condolences to you and your family. Cherish the memories. Sincerely, Pat
— Patricia, September 21, 2012
I want to express my sorrow about the sad news of Kenny passing. I have so many fond memories of Kenny as know to us Brennan kids as Uncle Kenny. I do remember growing up and all the times we spent together. He was such a kind and funny man. He also could make us laugh. Carol, Debbie, Lori, Darla and Tracy my thoughts are with you during this difficult time. Cathy Ryder
— Cathy Ryder (Brennan), September 21, 2012
Darla our condolences are with you, your sisters, your mom . Be happy for the wonderful memories you have all shared with your dad. Take care of your mom . Love Susan & Gord
— Susan Lee, September 20, 2012
Dearest Lori, I send you my condolences and lots of love to you and your family. Take care my dear. Claudia
— Claudia Ferryman, September 20, 2012
Darla, It was really a sad news to hear about the demise of your lovely dad. May God rest his soul in eternal peace and give his entire family the courage to bear this irreprable loss. Regards The Khan Family
— Farman Khan, September 20, 2012
Carol It is many years since I last saw you. We worked together back in the late 50's. My sincere sympathy goes out to you and yours at your great loss. Sincerely, Sylvia
— Sylvia Irwin, September 20, 2012
Darla, Sad news about the loss of your father. I hope you can find some happiness in remembering the great times you had together. We're thinking of you back here in Barrie and look forward to seeing you soon. Hugs! Adam
— Adam Promoli, September 20, 2012
I will miss Ken's humor and smile that he always had for everyone also his grin when he was joking with you. Carol I am so sorry for your loss of your best friend, partner and the love of your life.
— connie goetz, September 19, 2012
Our Thoughts and Prayers are with you all
— Caroline and Bruce Rodgers, September 19, 2012