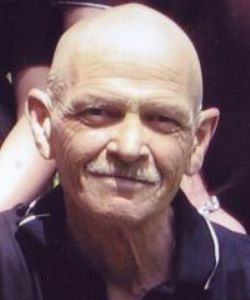 James McAleer
July 29, 2007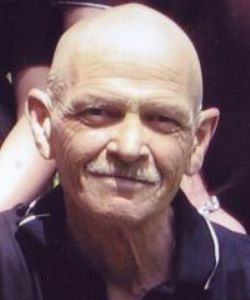 McAleer, James'Buddy'; at Louise Marshall Hospital, Mount Forest on Sunday July 29, 2007. Jim'Buddy' Ralph McAleer of Mount Forest in his 59th year. Beloved husband of Tami (Langlois) McAleer. Loved father of Brad McAleer of Guelph, Brittany McAleer of Mount Forest and Aaron McAleer of Mount Forest. Predeceased by parents Ralph & Henrietta McAleer. Son-in-law of Don & Betty Langlois of Trowbridge. Dear brother of Kay Kavalek & husband Steve of Guelph, Kim Dawe of Guelph, Carol Dawes & husband Bruce of Guelph and Reg McAleer & wife Charlene of Cambridge. Brother-in-law of Ron Langlois of Alma and Derrick Langlois & wife Teri of Harriston. Survived also by his many nieces and nephews. Jim will be fondly remembered by his special uncle Reg Wilson of Truro, Nova Scotia. Friends may call at the Hendrick Funeral Home, Mount Forest on Monday from 2:00 to 4:00 & 7:00 to 9:00p.m. The funeral service will be held in the funeral home chapel on Tuesday July 31st at 11:00a.m. Cremation to follow. Memorial donations to the Canadian Cancer Society or Louise Marshall Hospital, Mount Forest would be appreciated by the family. On line condolences may be made at www.hendrickfuneralhome.com
Condolences
Tami, Brittany and Aaron, We have been away and just found out about Buddy. Our thoughts and prayers go out to you all. We enjoyed getting to know him while the boys were on the same hockey team. Please accept our sincere condolences and know that we are thinking of you. Sincerely, Maxine and Werner Schmidt
— Maxine and Werner Schmidt, January 1, 2010
Tammy, Brad, Brittany and Aaron. May time heal your sorrow, may friends ease your pain, May happiness replace heartache, and best memories remain. My thoughts are with you all at this difficult time.
— Eric Kelly, January 1, 2010
SO sorry to hear about buddy's passing you and your family are in our prayers. From Gwen FREE family (44 Vancouver DR)
— Leanne Free, January 1, 2010
Betty and Don and Family: So sorry to hear about your son inlaw. Take comfort in knowing that he is not in pain any more. You and your family are in our thoughts and prayers. Leonard and Linda Norris
— Linda and Leonard Norris, January 1, 2010
Tami and Family, We were saddened to hear of Buddy's passing. You are in our prayers and we pray that God embrace you and give you love and strength to be there for each other and to share and cherish all your fond memories of Buddy. He will be sadly missed by many. Take care, Don and Marie
— Don and Marie Plume, January 1, 2010
Dear Tami & Family I am so sorry to hear of Buddy's passing. Joey phoned me tonight to tell me, he heard from his Molto grandparents who were friends of the McAleer Family. I have not been in touch with you, Tami, since I moved to Goderich, but the next time I am down your way I will stop by to see you. My prayers are with you, Brittany, Aaron and the rest of the family. Buddy is now at peace. Take care, bye for now, Deb
— Deb Molto, January 1, 2010
Dear Tammi, Brittany, and Aaron I want to send my deepest sympathy to your family at this difficult time. I have fond memories of Jim and will keep them in my heart. It is with great regret that I lost time with you all, and that I never got the chance to say goodbye. I am thinking of you and am sorry that work obligations have made me unable to attend. God Bless I know that I am a better person for having known him.
— Kari Wilson, January 1, 2010
Dear Tami and family I was very sad to hear of your loss; Mum has been keeping me informed. I didn't know Buddy very well, but he was "around" for a lot of years when I lived in Canada - not a person easily forgotten - always made you laugh - always a smile on his face! Not a person who should have suffered; but that has all come to an end for him now, and we must all be glad of that. I am sorry that this is coming to you by email, but thought it was the only way to get something over to you quickly; wanted to know I'm thinking of you! Lots of love Maria xxxxx
— Maria Walker, January 1, 2010
Dear Mrs.Tami McAleer: Many years ago (38) I worked with Buddy at AMF Canada Ltd. I worked with Mr. Hatch in the office and Buddy on the line. My husband and I were expecting our first child, Jeff that August. At the end of June just before I finished work, Buddy and the guys went out shopping for my baby. Apparently Buddy did all the shopping. It was too cute to see those tough guys come into the office armed with baby booties, sleepers, blankets, etc. It really touched me, I have never forgotten it. Oddly enough, years later Buddy worked with that same baby, all grown up, (Jeff) at Kenhar. Jeff always enjoyed talking with Buddy and his sense of humour. Please accept our deepest sympathies.
— Linda Anthony Male, Jeff Male, January 1, 2010
Tami, Brittany and Aaron: So sorry to hear that "Buddy" passed away. You all will be in my thoughts and prayers.
— shelley weber, January 1, 2010