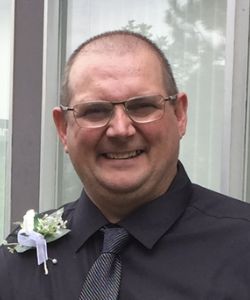 Roddrick "Todd" Dicks
November 15, 2020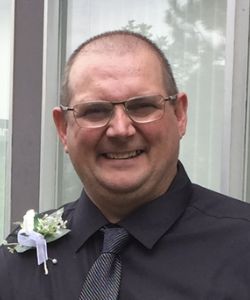 DICKS, Roddrick "Todd" - Of Mount Forest, died peacefully at his residence surrounded by family on Sunday, November 15th, 2020 at the age of 52.  Cherished husband of Kelly Dicks for 21 years.  Loving father of Dylan, Shakira, Dawson and Cheyenne.  Dear son of Daphney Dicks and the late Ronald Dicks (2003), and son-in-law of William and Wendy Hamlyn.  Survived by his sister-in-law Crissy (Damion) Johnson; siblings: Glenda (Mark) Fitzgerald, Ronnie Dicks, Norman (Johngie) Dicks, and Maryann (Brian) Parsons. Dear uncle of June (Andy), David (Mandy), Nancy (Sandy), Elyot and Angelique.  Todd will be lovingly remembered by Mikayla, Kyle, Derek and Aunt Alma.  Todd was born and raised in Seal Cove, White Bay, Newfoundland and was very proud of his heritage.  He cherished his family and the time spent with his children and extended children.  Todd enjoyed the outdoors, especially camping.  He worked for Sigfusson Northern for 16 years until his health no longer permitted him to do so.  He will be forever loved and missed by his family and friends.  The family would like to thank Todd\'s health care team for their support, especially his nurse, Kathy.  A private funeral service will be held with interment at Mount Forest Cemetery.  In lieu of flowers, donations may be made to the London Regional Cancer Centre.  Arrangements entrusted to the England Funeral Home.
Condolences
My condolences to the family. I grew up with Todd in Seal Cove and have the fondest memories of him and his siblings. He was always so kind and thoughtful and quick to laugh. My heart is with all the family in this time of sorrow.
— Lynn (Parsons) Tucker, November 18, 2020
Our condolences on Todd's passing, I remember him being an exceptional fellow with the little time we knew him.
— Angus & Suzanne Gillingham, November 18, 2020
My thoughts and prayers go out to you Kelly and your family. I have been blessed with such great memories of you and Todd and the kids. From the early years when you both started dating to the day you go married. When your first child was born. Thank you so much for including me in your life. Distance has made it more difficult to keep in touch but know you have always been in my thoughts and prayers. Todd was loved by so many and will be missed. Love you Kelly.
— Cheryl King( Hamlyn), November 17, 2020
Shakira, our deepest condolences to you and your family on the loss of your father. from... Rick, Lesley. Kyle and Dylan
— Lesley Dallaire, November 17, 2020
My deepest sympathy to you Kellly and the entire family, near and far. I will always remember Todd and his smile, along with the great talks we had ,. Hugs and you will have great memories with him for you to remember.
— Karen Switzer, November 17, 2020
So sorry to hear of Todd's passing....our deepest sympathies to the family.....pansy and Hughie Eveleigh, Seal Cove White Bay
— Pansy Eveleigh, November 17, 2020
Cheyenne and family, I am sending virtual hugs and prayers to you at this difficult time. You've lost a wonderful father and husband, and your hearts must be broken. Take care of yourselves and each other. God bless.
— Cheryl Kieffer, November 17, 2020
To Kelly, Dylan, Shakira,Dawson and Cheyenne. May you know that you are in our thoughts and prayers. Todd was an amazing husband and father. Hey will be with you always in your hearts.. Love Pam,Dennis and Mikayla xoxoxo
— Sprickerhoff, November 17, 2020