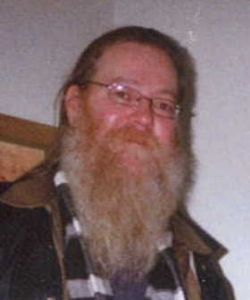 David Leibold
April 29, 2012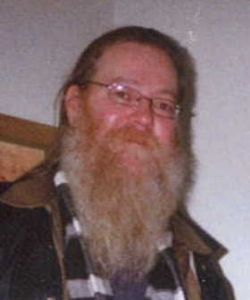 Leibold, David; at South Bruce Grey Health Centre, Durham on Sunday April 29th, 2012. David Rennison Leibold of Mount Forest in his 47th year. Beloved son of June (Andrews) Leibold of Mount Forest and the late Norman Leibold. Loved father of Christopher, Katelyn, Todd and Jessica. Loved brother of Joseph Leibold & wife Alice of Mount Forest, Gloria Gillan & husband Robert of Harrow, Barry Leibold & wife Marie of Kitchener, Bonnie Chartrand & husband Pat of Mount Forest and John Leibold of Mount Forest. David will be missed by his dear friend Kimberly Logan and by his aunts, uncles, cousins, nieces, nephews and their families. Friends may call at the England Funeral Home, Mount Forest on Wednesday from 2:00 to 4:00 & 7:00 to 9:00p.m. The funeral service will be held at the Mount Forest Pentecostal Church on Thursday May 3rd at 1:00p.m. Interment at Cochrane Cemetery. Memorial donations to the Heart & Stroke Foundation or to the Mount Forest Pentecostal Church would be appreciated by the family. On line condolences may be made at www.englandfuneralhome.com
Condolences
Only the good die young! Old memories surfaced when I found out you were gone - good memories, dating back to my youth, that will always be with me. Rest in peace, Dave.
— Peggy Sue Ironside, June 27, 2012
Just heard about Dave Sorry for your loss.Lost touch with Dave 20plus years ago The time we did spend hanging around gravel runnen was agreat time.He was always ready to lend a helping hand or as he use to put it Noonan U got gas money and we can go alnite Good times with a stand up Man...Again sorry to hear.....Dave
— David Noonan, May 28, 2012
So many great times. So many memories. Time comes and goes but memories last forever. My condolences to your family. You will certainly be missed. You are now in the hands of the lord and at home with God. I am happy our lives crossed paths. God bless you my friend.
— Kevan R. Cull, May 6, 2012
Dear June and family. We are saddened to hear of your loss of David for your family.We went to school and church together. God's comfort as you go on from here.
— David and Diane Corley, May 4, 2012
I'm so sorry to hear about this tragedy. You are all in my thoughts
— Jessica Stitchman, May 3, 2012
May the lord bless you with tears of joy when sharing memories of Dave. I carry many memories of him that I hope to share one day. He was a great friend to me and to my children. Hope to see him again someday. My condolences go out to the family.
— Kerri-Lynn Hiller, May 3, 2012
Our hearts are filled with sorrow to hear of Dave's passing. I have fond memories of when Dave and I were kids. We wish to extend our condolences to the entire family and we pray that God will comfort you and give you strength during this difficult time. God Bless.
— Jim & Jo-Anne (nee Lewis) Jackson, New Liskeard, Ont., May 3, 2012
My condolence to the family. Dave was larger than life and infected so many people with his grinny smile, I will so miss him, our childhood journeys will always be with me. Thanks Dave, for everything, your support for others and me has always been appreciated. Peace Brother! John, call me anytime for anything, 519-418-4288 Christin Dennis
— Christin Dennis, May 3, 2012
Gloria and family, On behalf of all of the "piano lesson" families: Our thoughts and prayers are with you throughout this time - knowing that the strength of the Lord will carry you - lean on Him & trust!
— Talmadge Gilbert, May 2, 2012
To all Dave's family & others close to his heart: We're thinking of you during this difficult time and extending our deepest sympathy. The caring thoughts of those around you and the loving memories of Dave are hoped to bring you peace and comfort in the days ahead. R.I.P. Dave James & Shirl
— James & Shirl (Davey) Truax, May 2, 2012
Dave you will be so missed and blessed with you're passing have a great journey ! You have touched many lives and hearts and i am so sure you will bless many more. See you xo,,, Love and Miss You Always!!!
— Betty Jane Wesley, May 2, 2012
Dear June and Family- Our thoughts and prayers are with you @ this difficult time. Take care of yourselves and be mindful of the love that is poured out to you all. Love Ken, Debbie, Kim, Michael, Tara, Grant
— Debbie Donald, May 1, 2012
My thoughts and prayers go out to the family. Dave will be sadly missed by all.
— Diana Lebbink, May 1, 2012
My heartfelt condolences. Dave will truly be missed.
— Sue Spahr, May 1, 2012
My thoughts and prayers go out to the family and many friends of Dave. I remember the first time I met him, he was 13 years old and looking for someone to chat with. So we sat and talked for hours on a bench on main street Mount Forest, and a life time friendship started that day. Dave you always had a big smile and a hardy laugh for all who knew you and I can speak for everyone by saying you will be missed so much. I'll never forget camping with you up on Old Bauldy on the bruce trail. Memories to cherish forever for sure. Rest well my friend. You will be missed. joni
— Joan Stevens Eger, May 1, 2012
Joe,Alice and the Leibold Families...My Condolences on the passing of Dave.I had the pleasure of working with Dave at Coats,he was always on the move and ready for a good time and always had a smile or a big hearty laugh.Cherish the memories you had with him. R.I.P. Dave
— Debbie Homer, May 1, 2012
My thoughts and Prayers go out 2 you all at this time of loss of such a wonderful man.Dave was always a great friend to me and i will miss him dearly as i know many will
— Connie Hill, May 1, 2012
Dear June, John and Family I am without words to express my feelings at this time. Please know that I am praying for all of you and Dave. I've so many happy memories over the past 30+ years, since I first met him. He is a true friend, who was always happy to see me. May his beautiful spirit always remain in our hearts and soul, and may God give you the strength to get through this difficult time.
— Jayne Stevens, April 30, 2012
So sorry for you loss. Dave was always kind and generous to me. He taught me how to drive a car with the the stick shift on the steering column. Such good memories of his kindness. Our prayers and thoughts are with you all. Bill and Kathy Innes
— Kathy & Bill Innes, April 30, 2012
Dear June and Family: You all as a family have my prayers and deepest condolence on the loss of David. I will be there for you June. I have been so blessed June for your friendship and all the good talks. May God give you the comfort as only He can at this time. Love Isabel
— Isabel Primmer, April 30, 2012