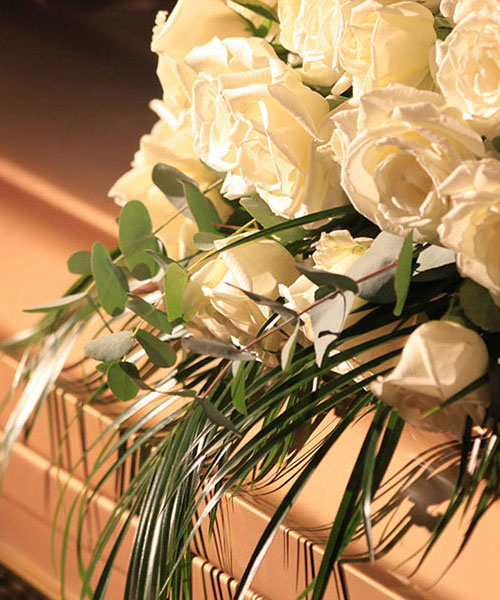 Ross Leibold
January 21, 2009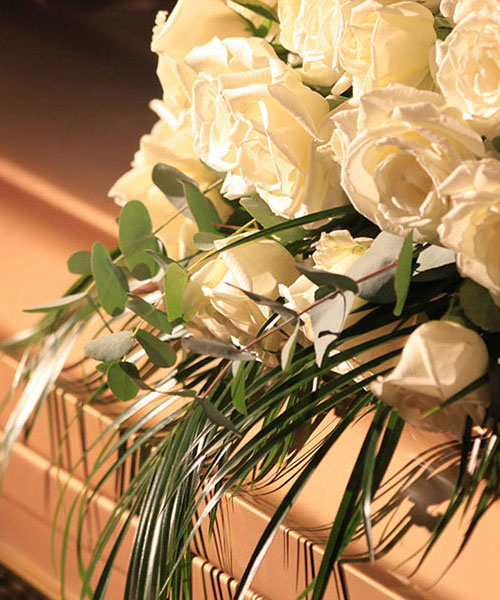 Leibold, Ross; Passed away peacefully with his wife & daughter by his side at the Brampton Civic Hospital on Wednesday January 21, 2009. Ross Theadore Leibold of RR #2, Ayton in his 85th year. Beloved husband of Ruth (Huth) Leibold. Loved father of Julie Leibold of Petersburg & fiancée Robert Raymond. Step grandfather of Meredith Pleau of Pembroke. Dear brother of Ron Leibold & wife Jean of Guelph. Dear uncle of Sharon Taube-Fox & husband Robert of Kitchener and Sandra Martone & husband Gino of Oakville. Also survived by his cousins Kathy Mauer & husband Glenn of Caledon and John Eisenbach & wife Mildred of Rockwood. Friends may call at the Hendrick Funeral Home, Mount Forest on Sunday from 2:00 to 4:00 & 7:00 to 9:00p.m. The funeral service will be held at Trinity Lutheran Church, Ayton on Monday January 26th at 2:00p.m. Spring interment at Mount Pleasant Cemetery, Normanby Township. Memorial donations to Trinity Lutheran Church or to the Heart & Stroke Foundation would be appreciated by the family. On line condolences may be made at www.hendrickfuneralhome.com
Condolences
With fond memories of a gentle and loving man!
— , January 1, 2010
Ruth: I am sending this message to you from our winter home in Weslaco, Texas. I regularly check the Hanover Post online so I can keep Mother informed of Hanover events as well as add to my genealogy data for both Mother and Dad's families. Irene is now 95 but in good health. She has been in Goderich Place, a very good retirement home since mid 2005. Our sympathy to you and your daughter Julie and her family. It has been some time since we have seen you. At times Mother will tell me a bit about her Binkley relations; she has fond memories of your mother.
— Anne McIsaac and Irene Harnack, January 27, 2009
Dear Julie, Sorry to learn of your Dad's passing. Our condolences to you and your mom and family. We wish you the strength to deal with your loss. I would have phoned you, however I misplaced your home phone #. Hope to talk to you soon. Love, Sonya and Steve
— Sonya and Steve Fereiro, January 27, 2009
Julie and Rob... We're so sorry to hear about the loss of your father. We're all thinking of you and your family and wish you strength through these difficult times. God bless you all. John Harada and family
— John Harada, January 26, 2009
Our heartfelt condolences go out to Ruth, Julie, Rob, and Meredith too. Although we only met with Ross a couple of times over the last 5 years, he left a distinctive mark on our lives nevertheless. We will always remember Ross as the consumate farmer, tamer of the land and genuinely kind-hearted and quiet soul whose departure from this earth has left a hole in the hearts of all his loved ones and even those of us who only knew him for a short time. We will, nevertheless, remember Ross with a smile.
— , January 1, 2010
Dear Julie and Mrs. Leibold - I send my deepest sympathy on the loss of your Dad / Husband. We are never ready for the day we loose someone we love so dearly. I will always remember the support he ( and Mrs. Leibold) gave to me at my Dad's funeral( January 26 2005) and Uncle Reubens birthday last July...and I did enjoy our lunch together in New Dundee at the Emporium. You are in my thoughts and prayers during this sad time. Love and Friendship - Lynda Schmidt & family
— Lynda Schmidt, January 25, 2009
Ruth,Julie and entire family i am so sorry for your loss.I can still remember going to your house with my mom to get eggs and we would stay and chat awhile. Ross would always be out doing the chores or the field work cause that is what he loved to do. He will be sadly missed but just reflect on all the time you did have to spend with him and now he is at peace and no pain. thThinking of you always now and forever. Time will heal the pain of your loss. Ingrid Graham and family.
— Ingrid Graham, January 24, 2009
Julie - You and your family are in our thoughts and prayers. I could say so much more but I hope that you know how much you are loved. Signed your friends, Wayne and Lorraine
— Wayne and Lorraine, London, January 23, 2009
We send our deepest sympathy at your loss. He was a special man who always had a friendly greeting & time for a chat, when we'd meet...He will be sadly missed by all who knew him. sincerely, with our prayers, Gary & Gwynne
— Gary & Gwynne Smith, January 22, 2009
Julie, Rob, Ruth and family. Our deepest sympathy to you on the loss of your dad and husband. Through Meredith we know what a wonderful man he was, who cared deeply for those he loved, and had a great sense of humour. Please know that you are in our thoughts and prayers. Stephanie, Brett, Ryan and Adam Leishman
— Stephanie & Brett Leishman, January 22, 2009
Dear Julie, Rob and Family, We are so very sorry to hear about the loss of your Dad. We are never ready to lose a loved one, even when the time comes and we know they must go. Julie your Father is finally at peace, and maybe he will meet up with my Mom and they can both keep watch on us from up above in the form of a shining star. Cherish all your fond memories of you and your Dad and keep them close to your heart. Our heartfelt condolences, Brad,Kim and Families
— Kim Sommerville, January 22, 2009