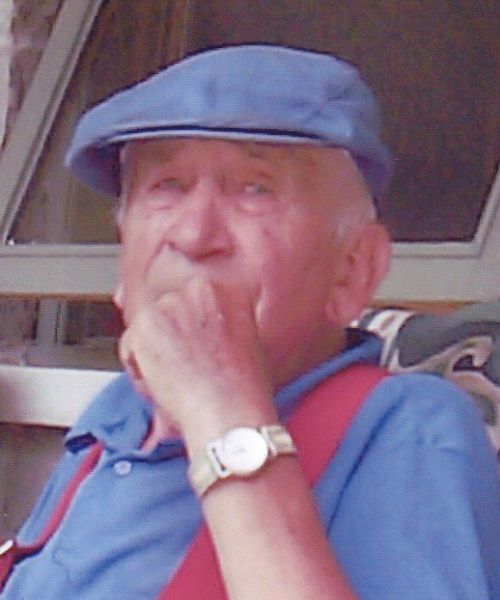 Ferdinand Fred Kopp
August 8, 2008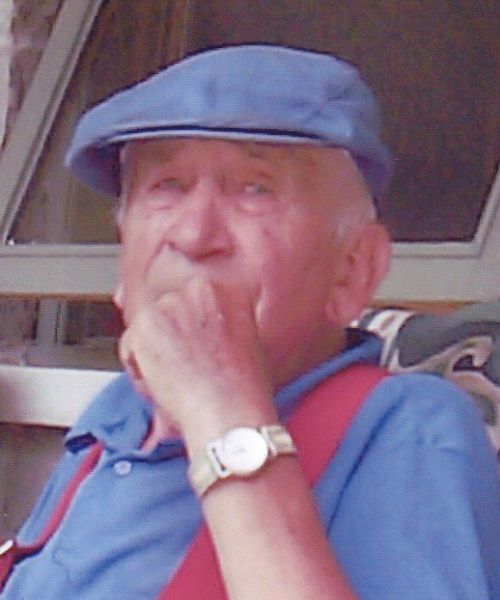 Kopp. Fred; at his home in Southgate Township on Friday August 8, 2008. Frederick'Fred' Otto Kopp in his 86th year. Beloved husband of Sabina (Doberstein) Kopp. Loved father of Deborah Henderson & husband John of Ayton, David Kopp & wife Joanne of Mount Forest, Douglas Kopp & wife Carol of Mount Forest and Diane Kopp of Orangeville. Loving grandfather of Matthew, Andrew, Duncan, Victoria, Natalie, Brandon, Dillon and Olivia. Dear brother of Walter Kopp of Mount Forest. Predeceased by his sister-in-law Audrey Kopp and 10 siblings. Cremation has taken place. Friends may call at the Hendrick Funeral Home, Mount Forest on Wednesday August 13th from 12noon until time of the memorial service at 1:00p.m. Memorial donations to the Canadian Cancer Society would be appreciated by the family. On line condolences may be made at www.hendrickfuneralhome.com
Condolences
The memory of Fred in his welding cap and overalls will be with me for the rest of my life. He was a hell of a guy and a great family man. I miss the whole family, and wish you all well.
— Samuel Bojin, August 9, 2008
Our every thought is with you in sympathy today.
— , January 1, 2010
Thinking of you at this sad time. All our love and God's strength to you and the family.
— , January 1, 2010
Our sincerest condolences to Aunt Lina and her family at this sad time. I always remember Fred as the uncle who pulled my ears when we would come visit - that's when we still lived on Gowan Ave. I used to always hold my hands against my ears when I walked by Fred! As an adult I remembered how Fred spent time with me at the farm and showed me all the projects he was working on. I always bragged how intelligent Uncle Fred was to my friends and what an amazing Mechanic, Machinist, Carpenter and Craftsman he was. I always wished I had his natural born mechanical aptitude. I will miss him very much and look forward to seeing everyone at the service on Wednesday. Love you Aunt Lina!
— Rudy & Kendra Grant and Family, August 11, 2008
Dear Lena, David, Doug and families: We will be unable to be with you at the service on Wednesday as we have a medical appointment out of town. We know you will all have wonderful memories of Fred, as we will. It was always a pleasure to see him drive in on his ATV or his lawnmower. His visits were short but we enjoyed them. Our thoughts are with each one of you. Rea & Elsie Gibson
— Rea and Elsie Gibson, August 11, 2008
Our thoughts & condolences are with you all at this time.
— , January 1, 2010
Dave, Doug & Families, I just read about Fred in the Confederate last night. You have our deepest sympathy, and our thoughts and prayers are with you. Ann, Brian, Katie, & Christopher Plume
— Brian Plume, August 15, 2008