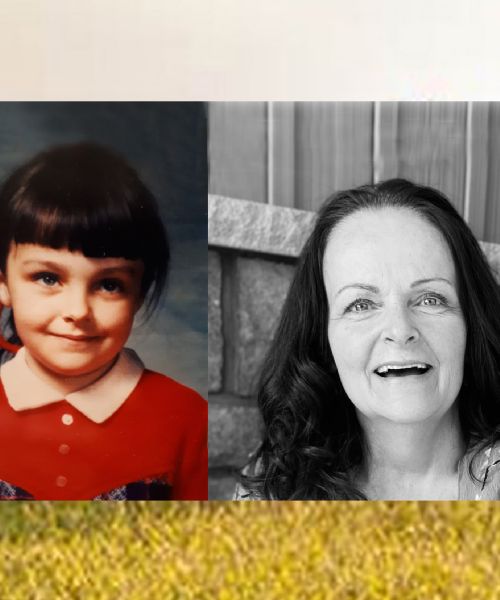 Linda Wolsley
October 24, 2020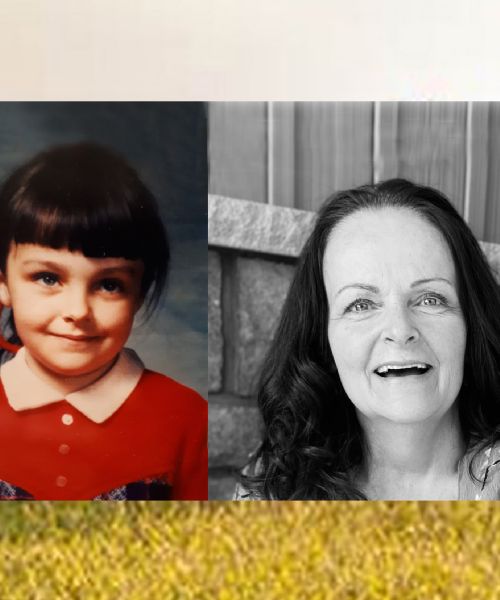 On Saturday, October 24, 2020 an angel, Linda Elizabeth Wolsley, passed away peacefully at home surrounded by her family and friends. Linda is remembered as a wise mentor to many. The love and compassion that flowed through Linda was transmitted to her students, friends and family over her 55 years.

Linda leaves behind two loving sisters, Janet Hudson and her sons Steve and Scott; Joanne Wolsley and her husband Tony Johnson and their daughter Amber; and her furry companions Geordie, Lizzie and Maimie. Linda is predeceased by her brother Kempton (1973) and her parents Gerald (2010) and Ella (Morris) (2016). Linda is survived by her Aunt Mary (Wolsley) Ritchie and her Uncle Larry Larochelle (Evelyn). Linda's sharp wit will be missed by her many cousins.

Linda was born on June 11, 1965 and was raised on a farm in Proton Township. She attended St. Mary's Catholic School, Mount Forest District High School, London's University of Western Ontario and Montreal's McGill University. Linda's teaching career spanned numerous Toronto secondary schools, culminating at the Etobicoke School of the Arts when her teaching days were abruptly interrupted by her cancer diagnosis. She was a passionate educator. Linda's storytelling ability enriched the school curriculum with humorous accounts of growing up on the farm; she truly brought the country to the city.

Linda fully embraced everyone from her family, friends and neighbours to the Starbucks barista and her huge healthcare team. Linda would like to thank her medical personnel: Dr. Alexander Soare, Dr. Stanley Feinberg, Dr. Daryl Roitman, Dr. Kathryn Towns, Dr. Niren Shetty, Dr. Tziporah Cohen, Dr. Aman Taggar, Dr. Ehtesham Baig and her nurses Zoya, Linda, Vlad and Natalia. Additionally, Linda is grateful for her palliative care team from Dorothy Ley Hospice which included Dr. Philippe Toupin, her nurses Jasmine, Kay, Vladamir and her PSWs Olive and Qamar. Linda loved her conversations with all the receptionists with whom she was on a first name basis. If we have missed anyone who was involved in Linda's medical care, please know how grateful her family is for your care and compassion.

In lieu of flowers, donations may be made to North York General Hospital, Dorothy Ley Hospice, Canadian Cancer Society, Toronto Humane Society and/or a charity of your choice. Supporting charities was near and dear to Linda's heart.

Cremation has taken place. A celebration of Linda's life will take place at a later date to be announced.  Arrangements entrusted to the England Funeral Home, Mount Forest.


Condolences
My deepest sympathies and condolences. Linda was one of the best storytellers that I knew. Her laugh could be heard, and identified, down the school hallway. It always brought a smile to my face. I loved her sharp whit and sense of humor. She was generous and deeply caring. Her commitment to her work and her students was matched by none. She was an amazing educator, mentor, colleague, and person. One of my best memories of Linda was walking into the staffroom on the main floor of ESA to photocopy and seeing Linda on the computer watching youtube videos of babies, kittens, puppies, or even better, all three with her laughing. She said that whenever she needed a break from the world or wanted to de-stress, she would watch these sorts of youtube videos. It was good advice that I find myself employing. I can't help but also think of Linda, and her laugh, whenever I do.
— Melissa Michailidis, November 12, 2020
So very sorry to hear of Linda's passing. I went to high school with Linda, she was such a lovely person. My most sincere condolences to her family.
— Susan Bridle-Rawn, October 31, 2020
Dear Janet and Joanne and families. My sympathy on the loss of Linda. Many memories of Linda and your family in the Proton church and community. Rita Rice Bowers
— Rita Rice Bowers, October 30, 2020
Dear Janet and Joanne, We are very saddened for your loss of Linda. I remember my childhood trips with Mom and Dad to visit your family just outside of Conn. I always remember everyone full of energy and telling amazing funny stories. Your farm was a wonderful place for a city-boy to visit..in spite of your dad warning me to stay out of the corn field otherwise the bull might get me! Love Peter & Marilyn
— Peter & Marilyn Wolsley, October 28, 2020
I am saddened to hear of Linda's death. She was too young. I remember her as an excellent student but even more so as a young woman with a great heart. Her enthusiasm was infectious and she helped bring out the best in all who knew her.(M.F.D.H.S. 1961-1989
— Douglas Leiper, October 28, 2020
To everyone who loved Linda....there aren't enough words or emotions to express what she meant to us all. She was wise beyond her years, smarter than anyone I know, kinder than most and had a laugh to make even the grumpiest person smile. She touched more people in her short 55 years than most do in their entire lifetime . She is one of a kind and truly unforgettable. I will carry her in my heart always and will try to live my life worthy of her heavenly guidance. We will miss you❤️ Love Andy, Lorrie and family
— Andy and Lorrie Hopf, October 28, 2020
To Janet and Joanne & families..we are so saddened yo hear of Linda's passing..although I met her while caring for your mom, she was a caring compassionate lady..She'll me missed by many but her memory will last forever..send our deepest sympathy...Crystal, Steve & family
— Crystal Johnson, October 28, 2020
Dear Joanne and Janet, I'm so sorry for your loss. Such wonderful memories of getting into trouble at the farm with Linda. Our great visits at Grandmas', Staying up all night talking and hide and seek in the corn fields. So many wonderful memories. Hugs to you all. Love Cathy (nee wolsley)
— Cathy jerome, October 28, 2020
So sorry for your loss. She was so young but sounds like she touched many lives and left great memories....treasure those memories.
— Barry and Gayle Morris, October 27, 2020
To Janet, Joanne and families: So sorry in the loss of your sister. I feel she was a beautiful soul So like my Aunt Ella and Gerald. May God Bless and keep you and your families healthy and happy. Colleen and Terry Ryan
— Colleen and Terry Ryan, October 27, 2020
I will always remember Ms. Wolsley as a phenomenal teacher. She was passionate about finding ways to bring every subject truly come alive in the classroom and had an unforgettable sense of humour. My condolences to all her friends, family, and colleagues.
— Adam, ESA \'06, October 27, 2020
Janet, Joanne and families. Our deepest sympathies. We are sorry to hear of the passing of Linda. I will always cherish the friendship we had in our younger years. Margy and Ken Smart
— Ken and Margy Smart, October 26, 2020
A sad announcement. We shared the same workrooms at St. Mary's C. S., many good times together, and heartfelt talks. After Linda left St. Mary's, we met by chance at Dufferin Mall's Food Court some three or four years ago and briefly reminisced about our past and our life's work. It was a joyous but brief encounter. Linda will be fondly remembered and greatly missed! My condolences to her family and all her friends. May the angels continue to watch over her and protect her.
— Edith Baguinho, October 26, 2020
This is very sad news indeed. Linda was a valued member of the St. Mary's staff. Her students enjoyed her sense of humor and readiness to challenge them. She has left us too soon. Please accept my sincerest condolences.
— RICHARD MCQUADE, October 26, 2020
Oh gosh, how I loved Linda! When I started teaching at the Etobicoke School of the Arts in 2005, Linda quickly took me under her wing. She embraced me as a new teacher and there was literally no request too big or small that I couldn't go to Linda with. She was always open and willing to do whatever she could to leave me feeling supported - and honestly, this is who she was for every one of her students. I remember countless evenings leaving the building late after running a volleyball practice, and Linda would still be at school organizing Mock Trials for Law class or coming up with some new, interesting mechanism for teaching even the most troubled student. Linda embodied commitment. What I admired deeply about her teaching is that she never wavered from her commitment to reach each and every student. My heart breaks for every future ESA student who will miss the opportunity to be in Linda's presence. And what a presence it was! You couldn't be with Linda and not have a great laugh or a thoughtful cry. We loved to compare stories of her growing up on the farm to my growing up in rural Newfoundland. There was a kindred experience between us that always left me feeling connected to her. I remember in the early days of Linda's diagnosis, praying for her recovery - thinking there cannot be a force strong enough on this planet to take out Linda. And yet, in the final weeks of her life, my prayers shifted to release, that she may be released from the pain of her physical body to be remembered in each our hearts - her legacy - having profoundly left a lasting impact on those of us fortunate enough to crossed her path. I will hold her memory dearly, forever. Love you Linda.
— Natalie, October 26, 2020
We are very saddened to hear of your loss. It sounds like Linda was an amazing person. Joan (Manion) Arthur
— Joan Arthur, October 26, 2020
Dear Joanne, Janet and family, Our deepest condolences at the loss of Linda. She was such an inspiration to so many. She had a great sense of humour and an infectious laugh, and will be dearly missed. I remember Linda having a great conversation with my Dad at the cemetery mass the year after both our moms passed away. She had some great stories to share with my Dad about the farm, and I remember my Dad remarking about it on the way home that day. We'll be keeping you in our thoughts and prayers, Catherine and Peter
— Cathrine (Mulhall) Yake, October 26, 2020
My sympathy's to Linda's family. I grew up with Linda, went to Grade School & High School together. Linda was a good friend through my school years. Mary (Caughlin) Dosman
— Mary Dosman, October 26, 2020
To my 2nd family...my heart is sad that this world had Linda for such a short while but while here, she made her mark!! Many memories of Linda from the farm, and the laughter our 2 families shared when we were all together. Had a great chat with Linda at my mom's funeral....where she reminisced about how mom was the reason she became a teacher! My love and prayers to Joanne and Tony, and Janet, and their families. Jacqueline Pickett.
— Jacqui, October 26, 2020
So very sorry to hear of Linda's passing. My sincere condolences to all. I know she will be deeply missed. Sending love and prayers, Jewel Green
— Jewel Green, October 26, 2020
My deepest condolences to Ms. Wolsley's family. She will be greatly missed.
— Anthony Badame, October 26, 2020
Dear Janet, Joanne & families: Our deepest condolences on Linda's passing. I remember Linda's guidance when I went to high school for the first time, she was like a big sister showing me the ropes. She definitely had a large influence at MFDSS as she did everywhere she went. John & Pam Mulhall
— John Mulhall, October 26, 2020
Dear Janet, Joanne & families: Our heartfelt condolences at Linda's passing. May you find some comfort in reminiscing those happy times together... with our caring & prayers, Gary & Gwynne
— Gary & Gwynne Smith, October 26, 2020
Joanne & Tony & Families We are thinking of you all. Our deepest sympathies to you at this time. Much Love Steve & Deb(Pat&Terry's Kids)
— Debbie, October 26, 2020
We miss you so much Aunt Linda, Words can't describe the pain we feel as a family. We will miss you so much and will always know that you are watching over us. Those we love never leave us for their beautiful memories are imprinted on our hearts forever. Love you Linda
— Janet, Scott, Steven Hudson, October 26, 2020
Sending my sympathy to Linda's family and friends. I knew Linda through St Mary's School and High School, she was one of the nicest. Treasure your memories. Sincerely Diane (Seifried) Dineen
— Diane Dineen, October 26, 2020
To Linda's family and friends. May your memories give you comfort now and in the days to come. My most sincere condolences, Sandy
— Sandy VanDongen, October 25, 2020