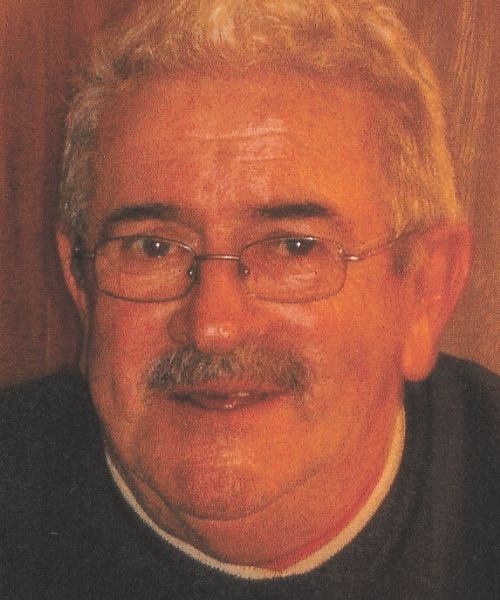 Ian Hutchison
November 22, 2010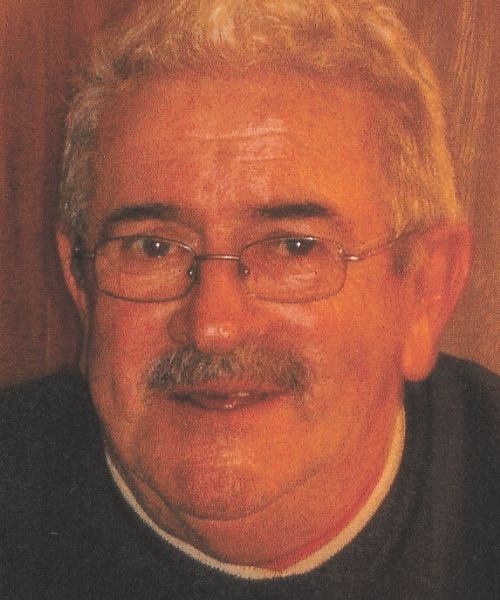 Hutchison, Ian; at the Henderson General Hospital, Hamilton on Monday November 22nd, 2010. Ian Hutchison of Mount Forest in his 71st year. Beloved husband of the late Patricia'Patsy' (Sloan) Hutchison. Loved father of Elaine Crane & husband Herb, Moira Hotchkiss & husband Blake and John Hutchison & wife Heather. Loving grandfather of Moira, Adam, Jason, Ashley, Branden, Blayne and Hayley. Loving great grandfather of Marcus, Ethan, Riley and Braden. Dear brother of Moria of Scotland and Frances of Scotland. Predeceased by parents Robert & May Hutchison and brothers Bert and Billy Hutchison. Cremation has taken place. Friends are invited to join the Hutchison Family for a Celebration of Ian 's life at the Pike Lake Golf & Country Club on Saturday November 27th from 2:00 to 4:00p.m. Memorial donations to the Heart & Stroke Foundation or to Prostate Cancer Canada would be appreciated by the family. Funeral arrangements entrusted to the England Funeral Home, Mount Forest. On line condolences may be made at www.englandfuneralhome.com
Condolences
To Moira, Elaine, John and your respective families. It's so hard for us to write this condolence as we're all so shocked that Ian has gone. We were talking to him just a few days before he became ill, so this all seems so unreal. However, it goes without saying that we all have very fond memories of your Dad and of course your Mum. John especially can tell a hundred or more stories as his memories are still so vivid. We're both so glad that Michelle and more recently Jennifer got to meet Ian in Canada and enjoy his company and his 'dry' sense of humour. We still can't believe that he got Michelle to eat a bacon sandwich! Not easy for a vegetarian! Such was his charm, she ate it graciously, and actually enjoyed it. Both he and your Mum have left a huge void for you all and for us too, so strange not to be able to lift the phone and chat to either of them just when you want to. John misses that very much. To you all, we hope that you look after each other and share your many happy memories in the weeks and months ahead. Our thoughts, as always are with you all and we hope it's not too long before we meet again. Take care.
— John, Marion, Michelle and Jennifer Sloan & Kenan., December 1, 2010
To John and family. My sincerest condolences on the loss of your Dad. I really hope that you are left with many happy memories of his life. May he rest in peace and never miss a tee time in heaven. I'm sorry John. Cheers to your Dad.
— Rob Johnson, November 27, 2010
Moria, Blake, Ashely & Branden, our most heartfelt sympathies are extended to all of you during this most difficult time. You are all in our prayers.
— Manuela, Melanie, Stefanie & Brad, November 27, 2010
Moira, Blake, Ashley and Branden, Please know that our hearts and prayers are with you all during such a difficult time. The depth of your love for your dad was always easily seen. Hold on to each other as tight as you can.
— Ian, Kim, Liam and Jack, November 26, 2010
Moria,Blake,Ashley,Branden Moria...Our deepest sympathy to you on the loss of your dad. May you hold onto the wonderful memories to comfort you during this difficult time. Our thoughts and prayers are with you. Love Robert,Brenda,Brittany,Matthew&Kurtis
— Robert & Brenda, November 25, 2010
To: Elaine, Moira, John and family, We want you to know we are thinking about you all at this sad time,lets hope there is a golf course in the sky for him. Farewell to Thee; But not Warewell To all my fondest thoughts of Thee; Within my heart they still shall dwell And they shall cheer and comfort me Life seems more sweet that thou didst live And men more true thou wert one; Nothing is lost that thou didst give Nothing destroyed that thou hast done.
— Ann,Billy & Linda, November 25, 2010
A great guy, always with a smile & chuckle. We will miss him. Our condolences & sympathy. From Don Otto (Sr. Men's Golf Tuesday mornings)
— Don Otto, November 25, 2010
It was only about 3 weeks ago that we were talking to Ian over the fence between our backyards. We were telling Ian that Larry was getting ready to go golfing in Myrtle Beach like he always does every year. I have enjoyed golfing with Ian on Men's night at Pike Lake or any other day that he could make it. We will miss hearing Ian's Scottish Broge, and his laughter will be missed by, Maggie & Larry Scammell
— Mr & Mrs Larry Scammell, November 24, 2010
Our sincere sympathy to the family, we are thinking of you at this sad time. Larry & Bev Velix
— Larry & Bev Velix, November 24, 2010
So sorry for your loss. Ian was a gentleman. He will be missed.
— Murray and Jessie Blackburn, November 24, 2010
I'm so sorry to hear about your Father. He was a true gentleman, and will be missed by many. I'll never forget his smiling face often before he headed out to golf, always smiling and always had time to talk to you. I will miss him very much. Our sincerest condolences.
— Joan and Gord Vacon, November 24, 2010
Moira & Blake, Ashley & Branden Our thoughts are with you during this sad time. Your Dad/Grandpa will always be in your hearts.
— Shelley, Scott, Riley & Cody Bell, November 24, 2010
Elaine, Moira, John and families: Please accept our sympathy at this time in the loss of your father, grandfather and great grandfather. We have fond memories of Ian from our Pike Lake days. Sincerely, Ed and Sue Kelly
— Ed and Sue Kelly, November 24, 2010
My condolences to Ian's family. Please keep close all of your fond memories of Ian as we all know life is often too short. My thoughts and prayers are with you in your time of sorrow. Ken Cameron Lakeland Florida
— Ken Cameron, November 24, 2010
Moira, we extend our deepest sympathy to you and your family. I know you will miss your Dad very much, but I am sure there are a lot of wonderful memories to help comfort you in the days ahead. Our thoughts and prayers are with you all.
— Angie and Bruce, November 24, 2010