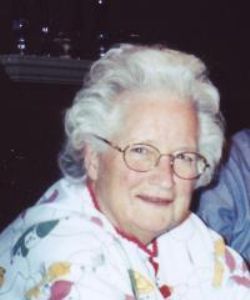 Joan Hohenadel
May 13, 2007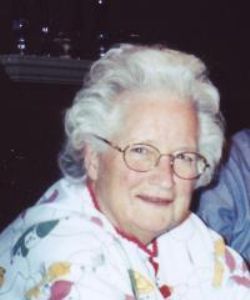 Hohenadel, Joan; at Louise Marshall Hospital, Mount Forest on Sunday May 13, 2007. Joan Marilyn (Davis) Hohenadel of RR #6, Mount Forest in her 73rd year. Beloved wife of Donald Hohenadel. Loved mother of Anthony Hohenadel & wife Deborah of Glenmorris, Linda Hohenadel of Toronto, Arlene Hohenadel of Southampton and the late James and Joseph Hohenadel. Loving grandmother of Michael and Stefanie Hohenadel. Dear sister of William Davis & wife Dianne of Guelph and Margaret Edmonds & husband James of Culver City, California. Sister-in-law of Maureen Davis of Delaware. Predeceased by brother James Davis. Friends may call at the Hendrick Funeral Home, Mount Forest on Tuesday from 2:00 to 4:00 & 7:00 to 9:00p.m. The funeral service will be held in the funeral home chapel on Wednesday May 16th at 11:00a.m. Cremation to follow. Memorial donations to the Canadian Liver Foundation would be appreciated by the family. Online condolences may be made at www.hendrickfuneralhome.com
Condolences
Dear Don thankyou for your note i was so shocked and saddened by what i read of my good dearest buddy joan. from the first time i met her to me she was one special lady and will always be. Over the years i looked forward to our yearly letter and christmas card of all her news of yourselves and family. Those good memories will stay and be cherished with me, over in England always I will remember her fondly. My sincere condolences to you Don and all your family of your sad sad loss my thoughts are with you god bless and takecare your freind joyce sargent England always xx
— joyce sargent, January 1, 2010
Hi Don ! My deepest condolences from all of us here at Curves. Joan Hoho was always such a bright light here, a great gal that would do anything for anyone. I'll miss chatting with her, laughing with her and seeing her drink out of her water bottle with the special cardinal cloth bag. This past Christmas she gave me a snowflake to hang in the window. A few weeks ago, someone commented that Christmas was over and I should put it away...it will now be a permanent fixture here at the Club. Lots of Hugs and Love... Deb
— Deb Harper, January 1, 2010
Dear Don & Family, It saddened our hearts last evening in the learning of Joan's passing. We shall miss her very much. Over the years we have had many great conversations & good times. Those memories will be cherished even more now, today. She was a special lady. Take comfort in each other & give yourselves permission to grieve no matter how long it takes you. She will be watching over everyone of you.
— Dave & Betty Cakebread, January 1, 2010
Arlene & family Sorry to hear about the passing of Joan. It has been a long time since I have seen you so just a quick reminder of who I am, I dated your brother Jim. I am currently living in South Carolina but go online to the Guelph Mercury to see what is happening up there, that is how I know about your Mother. I will keep you and your family in my thoughts over the next few days.
— Millie Stewart, January 1, 2010
We are thinking of you... and wish you hope in the midst of sorrow, comfort in the midst of pain. With heartfelt sympathy, Marcia and Jeff.
— Marcia Clarke & Jeff Woodward, January 1, 2010
I am shocked and saddened to learn of Joan's passing. Joan was a great customer of mine at the book store. We had many laughs and great conversations over the years. I will remember her fondly. My sincere condolences to you, Don, and all of her family. What a great lady!
— Laura Douglas, January 1, 2010