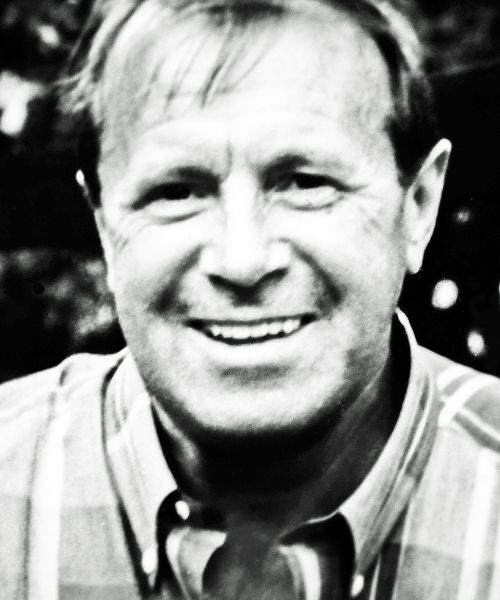 Michael Hannon
April 12, 2013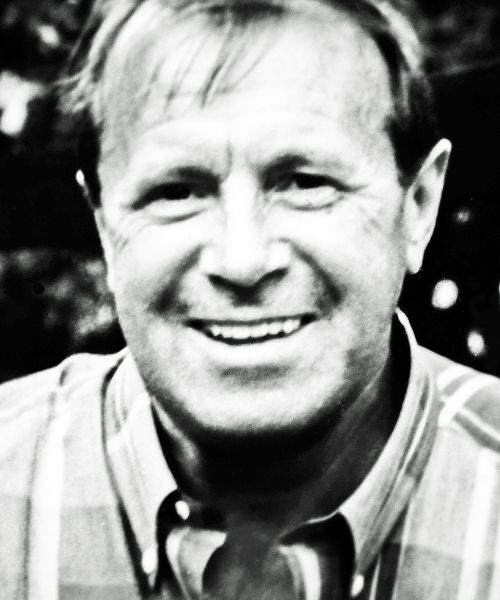 HANNON, Michael'Mike– Peacefully, after a courageous battle with cancer, at the home of his son Shawn, on April 12th, 2013, Michael'Mike' Francis Hannon, of Mount Forest, in his 75th year. Survived by his wife Mary, of Mount Forest; his children: Patricia (Jeff) Shields, Laurie (Chris) Battersby, Shawn Hannon, all of London, and Rob Hannon, of Toronto; and his step-son Michael Clazie (Katherine), of Cambridge. Proud Grandfather of: Jeff and Ryan Battersby, Jake and Jessie Shields, Meghan and Tom Hannon, and Riley and Joseph Hannon, all of London; and step-Grandpa to Logan and Evan Clazie, of Cambridge. Predeceased by his sister Peggy, of Los Angeles. Survived by his sister Sheila (John) McGivney, of Richmond Hill. Remembered by his first wife Marita Hannon, of London. Mike will be missed by his friends and family, and dearly remembered as always having a tough time saying his good-byes. A world traveler with many a story to tell'_..he did it'His way'. Cremation has taken place. In accordance with Mike 's wishes, there will be no visitation or funeral service. Those wishing to make a donation in memory of Mike are asked to please consider Cancer Patient Services Corporation. Online condolences may be made at www.westviewfuneralchapel.com or www.englandfuneralhome.com
Condolences
This msg. is for Patty & Laurie, I am a voice from your long ago childhood on Bevdale Rd. I know it is probably close to 40yrs or so since we've been in contact. & it is now coming up on 1yr since your dad passed away. My sister Donna found this memorial for your dad & sent it to me. I just felt I had to send you both (& your mom Marita) my heart felt condolences. There are people in your life that you will always have fond memories of & hold dear in your heart. All of the Hannon's & Robert's are such people for me. I have such fond & happy childhood memories of you both, your parents & both sets of your grandparents. I guess the saying - time heals is true, but just know your dad will always be with you in your heart. Treasure your memories. Take care, Joanne Ewing, New Westminster BC
— Joanne Ewing, March 7, 2014
To Mary and Mike's family, I was so deeply saddened to hear about Mike's illness and of his passing. Mike volunteered for me at the VON, delivering meals to the seniors in the community. He was a very caring man and passionate about his role. Mike and I got along tremendously , we still had our moments, but I know under that "crusty" exterior, was a true heart of gold. He voiced his opinion but also was an honest man who could be trusted. I will miss Mike deeply and only wish I had one last opportunity to have one of our "discussions". God bless you Mike. I'm sure your new role will be handled with the same caring and compassion and strength.
— Dee Dee Eurig, May 11, 2013
Michael's Family : I worked with mike for a number of years, I have fond memorys of him. When I would meet hime on the street, he always stop to ask how things where and what was new. I will miss his contagious smile.
— Tracey Kidd, April 23, 2013
Dear Mary, I am so sorry to hear about Mike. My thoughts are with you during this most difficult time. Love, Astrid
— Astrid Hunter, April 16, 2013
Dear Mary ~ As each day passes, may the memories of Mike help fill the hole in your heart. My deepest sympathy to you in this time of sorrow.
— Angie Tone, April 15, 2013
Mary, So saddened to hear of Mike's passing. Take comfort in knowing he's in a peaceful place. Our years working together had laughs and fun. Thinking of you. Heather, Stu and Colton.
— Heather Aitken, April 15, 2013
Dear Mary, Please accept our deepest sympathy. Our thoughts are with you at this time of sorrow. Love Donna & Jim Bowden
— Jim & Donna Bowden, April 15, 2013
My thoughts and prayers are with Mike`s Family and friends at this time. I first got to know Mike when he was a member of the Mount Forest Lions Club. Mike always enjoyed a good laugh and had a lot of intersting stories. He will be missed by all.
— Bill Dineen, April 15, 2013