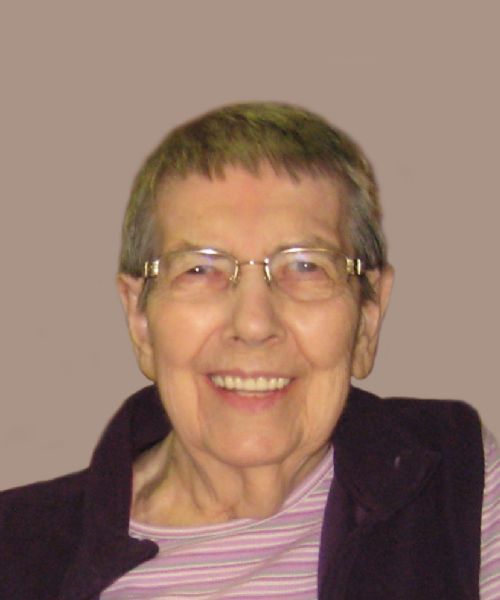 Yvonne Witherow (nee Christie)
September 18, 2020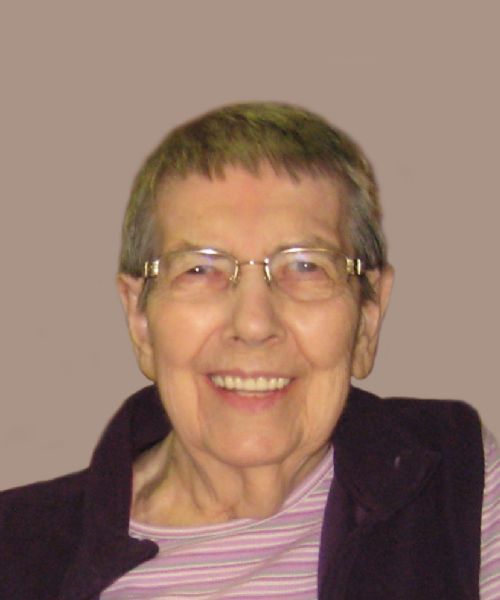 WITHEROW, Yvonne (nee Christie) - Peacefully at Strathcona Long Term Care on Friday, September 18th, 2020 in her 91st year. Beloved wife of the late Elmer Witherow (2008). Loving mother of Barry Witherow and wife Joanne of Durham, Gwynne Smith and husband Gary of Mount Forest, Bruce Witherow and wife Debbie of Mount Forest, Ian Witherow and wife Phyllis of Durham, and Blaine Witherow and wife Rachel of Saskatchewan. Loving grandmother of 14 grandchildren and 16 great-grandchildren. Dear sister of Annabelle Davies (late Robert), and sister-in-law of Marie Nelson (late Ray), Marguerite Williamson (late Laverne), and Shirley Witherow (late Robert), all of Mount Forest. Yvonne is survived by many nieces and nephews, extended family and friends. Predeceased by her siblings: Hazel Carmount (Gordon), Nevada Holliday-Harris (Lorne, Ross), Lloyd Christie (Beatrice), and Vernon Christie (Evelyn). Yvonne's main passions were her family and her faith. She was the Secretary at Normanby Central School for 30 years. Visitation will be held at the England Funeral Home, 294 Main Street South, Mount Forest, on Monday, September 21st from 4:00-7:00 p.m. In order to attend the visitation, you must contact the funeral home to register by e-mail at info@englandfuneralhome.com or calling (519) 323-2631. Please note: as per the directive of the Bereavement Authority of Ontario, attendance numbers will be restricted, masks are mandatory and COVID-19 protocols are in place. A private funeral service will be held with interment at Mount Forest Cemetery. Those wishing to make a donation in memory of Yvonne are asked to consider the Northern Canada Evangelical Mission or charity of your choice. Online condolences may be made at www.englandfuneralhome.com
Condolences
So sorry to hear about Aunt Yvonne. You have our deepest condolences. May GOD lift you up in your time of need.
— Brad and Michelle Christie and family, September 26, 2020
Rowland and I wish to express our sincere condolences to Yvonne's Family. She will always be "The secretary who ran the Normanby Community School"! She knew everyone and could answer AII questions with a wonderful smile!! Blessings to all.
— Marlyn Howard, September 24, 2020
My mom (Dorothy Leibold) asked me to reach out to all of you. Sending our deepest condolences. The picture of Yvonne looks just how I remember her from all those years at Normanby Central School. ~Dorothy Leibold and family
— Sharon Lange, September 22, 2020
To all my cousins and their family members, my deepest condolences. Aunt Yvonne was such an organized and cheerful person and I was always so happy to spend time with her, whether at the farm, school or at the home. May your happy memories of your time with her support you now.
— Kathy, September 22, 2020
We are so sorry to hear of your loss. Our heartfelt condolences to all of the family!
— Marion and Ray Parker, September 22, 2020
To the whole Witherow family: We send our deepest sympathies to you and your families.
— Barry & Thelma Rawn, September 22, 2020
Our condolences to the family in the loss of your mother. I have many fond memories of visits to the farm when we were young. Wayne & Linda Nelson
— Wayne Nelson, September 21, 2020
My sympathy to you all. Yvonne was a client when I worked in the lab at the hospital. Always enjoyed her visits. Take care everyone.
— Mary Reeves, September 21, 2020
Sorry to hear of your mother's passing. Our thoughts are with each and every one of you.
— Karen Rave, September 21, 2020
Our thoughts and prayers are with you at this sad time. Wayne and Sandra Lytle
— Wayne and Sandra Lytle, September 21, 2020
Extending to all the Witherow kids, my sincere condolences on you Mother's passing. I have such fond memories of her, your Dad and all of you. How I enjoyed visiting my Uncle Louis and Aunt Melinda, knowing that I could run across the road and play with you. Your Mom was such a warm, welcoming lady with that lovely smile. You were blessed to have her in your lives as long as you did. With my sincere sympathy. Kathy
— Kathy (Eisenbach) Mauer, September 21, 2020
My sincere condolences Gwynne and Gary and to all of your family on your Mother's passing. May your memories help you through this difficult time. sincerely, Mary
— MARY ARTHUR, September 20, 2020
Sorry for your loss. She was a great neighbour growing up. Our thoughts are with you.
— Steve Chambers, September 19, 2020
We are so sorry for your loss Witherow family. Yvonne was a lovely woman with a friendly smile every time we saw her. She will be missed.
— Mary Beth and Felix Amiri, September 19, 2020