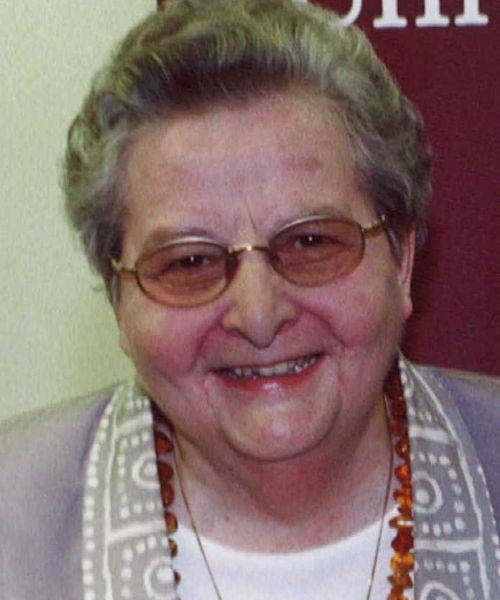 Dorothy Hall RN, MN, LLD, DSc.
November 11, 2011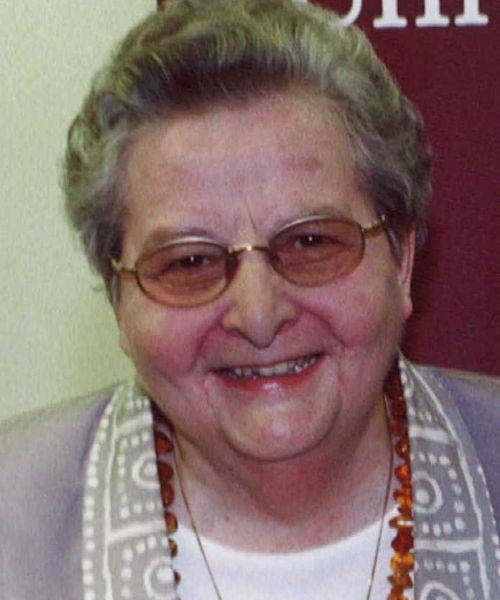 Hall, Dorothy RN, MN, LLD, DSc.; at the Palmerston & District Hospital on Friday November 11, 2011. Dorothy C. Hall of RR #3, Clifford in her 88th year. Beloved daughter of the late Mathew & Charlotte Hall and predeceased by brother Dr. John Hall & his wife Phyllis. Dorothy is survived by her extended family and friends. The first endowed chair in the School of Nursing was established in May of 2002. The chair was named in honour of Dorothy C. Hall, as a pioneer in primary health care nursing and long-time international nursing consultant with the World Health Organization. Dorothy, who spent 26 years abroad pursuing her passion, advanced the role of nursing in primary health care in Canada and in countries such as Afghanistan, Thailand, Sri Lanka, India and Denmark. She was also instrumental in helping the Ontario government implement the concept of the primary health care nurse practitioner in the provincial health care system. Her legacy will live on as a result of her dedication and commitment to her work. Cremation has taken place. A memorial service celebrating the life of Dorothy C. Hall will be held at the Mount Forest United Church, 175 Queen Street East, Mount Forest, Ontario on Saturday November 19th at 1:00p.m. Funeral arrangements entrusted to the England Funeral Home, Mount Forest. In lieu of flowers memorial donations to the Dorothy C. Hall Chair of Primary Health Care Nursing c/o McMaster University Advancement Office HSC Room #2E50 - 1280 Main Street West, Hamilton, Ontario L8S 4K1 would be appreciated. On line messages of condolence are welcome at www.englandfuneralhome.com
Condolences
On behalf of the nursing class of 1953 I would like to send our condolences to the family and friends of Dorothy Hall.
— Mary Gruden, November 5, 2012
I am a retired nurse from Woodstock Hospital. Could anyone tell me if Dorothy ever taught there in 1950-1953? We had a teacher by that name. She had been an outpost nurse prior to that. I am very sorry to read about her death. Thank you.
— Mary Gruden, November 20, 2011
On behalf of Slovenian Nurses we are expressing once again our respect and thanks to Dr.Dorothy Hall. We shall kindle the candles for her as she has brougt to our profession the light of new knowledge and has taught as the selfrespect.
— Majda Slajmer Japelj,WHO COllaborating centre for PHC Nursing ,Maribor,Slovenia, November 18, 2011
The Danish Nurses Organization(DNO) send sincere condolences to the family and friends of Dorothy C. Hall. Dorothy was a honorable member of DNO since 1986. Her passionate contributions and commitment to nursing locally and globally exemplified the devotion and sincerity that she possessed. Her initiation of the WHO European Medium Term Program made European nurses realize the need for methods to measure outcome and quality of nursing- the need for research. I will cite Dorothy "The failure to recognize that nursing is a discrete health disciplin allied to but not dependent on medicine has led to underdevelopment of care as compared to cure and has deprived people sick and well, of a wide range of therapeutic health services." We will rember Dorothy as a true World Class Leader
— Danish Nurses Organization, November 18, 2011
Dorothy Hall, in addition to her role at WHO and the very important inputs she provided to the Ontario provincial health care system, was a leading figure in the transition and modernization of the Louise Marshall Hospital in Mount Forest. During her time as Board Chair, she confronted many daunting challenges with equanimity and grace. She will be remembered and appreciated by many grateful citizens of rural Ontario.
— Anne Lamek, November 16, 2011
I would like to send my sincerest condolences to the family and friends of Dorothy C. Hall. I currently have the honour and privilege of being the inaugural holder of the Dorothy C. Hall Chair in Primary Health Care Nursing at McMaster University. Over the last 5 years, I have also had the pleasure of meeting with Dr. Hall on a number of occasions. Her passion for nursing was highly evident during each visit and continued over the last year of her life. During my visits or phone conversations with Dr. Hall, she always made it clear how important it is to advocate for and support nursing locally, provincially and globally. It is with great sadness that I will not be able to attend the memorial service, since I will be participating in an inaugural nursing conference on equity and access in Port-au-Prince, Haiti hosted by the Haitian Nursing Association and attended by senior nursing leaders in Haiti, as well as other international participants. During my visit there, in honour of Dr. Hall's international work, I will be donating a stethoscope - engraved "À la mémoire de Dorothy C. Hall" (In memory of)- along with a blood pressure cuff to the National Nursing School in Port-au-Prince. This school was devastated by the earthquake in Haiti killing more than 100 students and teachers. I know that Dr. Hall would have understood my absence from her memorial in order to attend this critically important and influential meeting for nursing in Haiti. Fondly, Ruta
— Ruta Valaitis, November 16, 2011
Dorothy was working in the Ministry of Health when I became Minister in 1993. Having had a nurse practitioner as my primary care giver since 1976 I shared Dorothy's commitment to the profession. Her experience, dedication and integrity were invaluable. Without her N.P's. would not have become part of the Regulated Health Professions. As a public servant she was someone to be treasured and it was a privilege to know her. My sympathy goes out to her family and friends at this difficult time.
— Ruth Grier, November 15, 2011
My sincere condolences to the family of Dorothy Hall. I had the honour of receivng a studentship from the Dorothy C. Hall primary health care nursing Chair with McMaster University and have just successfully completed my PhD in Nursing. It is with the kindnesses and dedication of individuals like Dr. Hall, that the principles of primary health care nursing will caring on. Sincerely, Sandy Isaacs
— Sandy Isaacs, November 15, 2011
I am saddened to learn of the passing of Dorothy Hall. As a much younger nurse I once went to a conference in Winnipeg, specifically to hear her speak. I then followed her career, speeches and writing. Her work on primary health care greatly influenced me at a pivotal point in my career and I did my best to instill her teachings on nursing and primary health care in my work as a street nurse in Canada. Her smile says it all. Cathy Crowe, RN, Toronto
— Cathy Crowe, November 14, 2011
A sincere thank you to Dorothy Hall, a true nursing leader and visionary. I owe my career as an NP to you....
— Dilys Haughton, November 14, 2011
Dorothy Hall was one of Canada's national nursing treasures. I had the distinct pleasure of collaborating with her on the nurse practitioner initiative when she worked for the Ontario Ministry of Health. She brought to that project her keen intelligence, many years of international experience and wisdom gained with exposure to many contexts and people. I learned a lot from her about the importance of building coalitions to achieve important policy objectives. Dorothy could be formidable but her gentle and compassionate side was evident in her love for friends, family and her beloved dogs. She will be greatly missed but first we must celebrate a life of achievement and significance. Well done Dorothy; you cefrtainly made a difference.
— Kathleen MacMillan, November 14, 2011
I shall always remember Dorothy for her wise no-nonsense advice. She was immensely helpful as the primary care nurse practitioner program was designed and implemented in Ontario. A true nurse leader.
— Denise Alcock, November 14, 2011