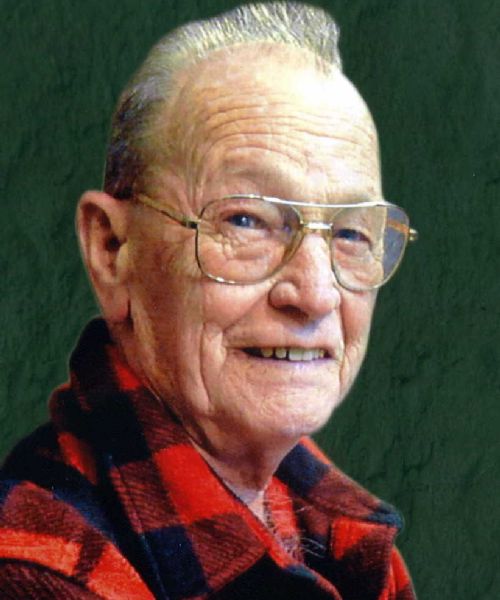 John Greene
February 15, 2012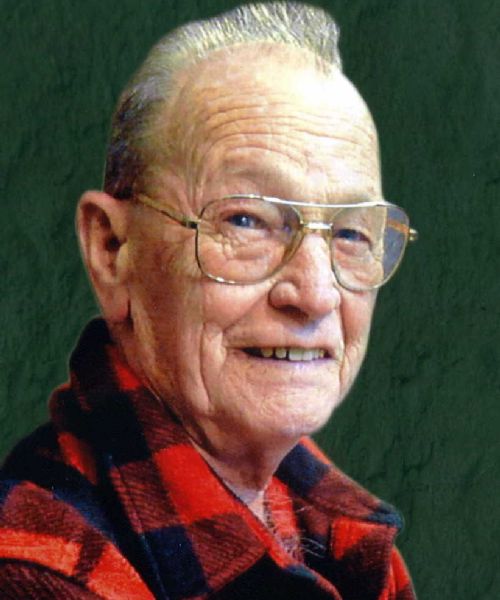 Greene, John; at Louise Marshall Hospital, Mount Forest on Wednesday February 15, 2012. John Herald George Greene of Mount Forest in his 79th year. Beloved husband of the late Collette (Gauvreau) Greene. Loved father of Kenneth Greene & wife Jo-Anne of Mount Forest, Debra Beatty & husband Alexander of Arthur, Larry Greene & Elaine Noel of Guelph, Kim Greene & wife Karen Thomson of Mount Forest and Lori Roefs & husband John of Ayton. Loving grandfather to his many grandchildren and great grandchildren. Dear brother of Beverley Fazakas & husband Raymond of Puslinch Township and Joan Fox of Burlington. Also survived by his nieces, nephews and their families. Predeceased by daughter Roxanne, granddaughter Lindsay and parents Earland & Jean Greene. Cremation has taken place. Friends may call at the England Funeral Home, Mount Forest on Friday from 2:00 to 4:00 & 7:00 to 9:00p.m. The funeral service will be held in the funeral home chapel on Saturday February 18th at 2:00p.m. Interment at Holy Cross Cemetery. Memorial donations to the charity of one 's choice would be appreciated. On line condolences may be made at www.englandfuneralhome.com
Condolences
To the family so sorry to hear of your loss, John would always say hi to both of us when we were out and about in Mount Forest, he was a nice friendly man and will be missed. But he will visiting you in your dreams. Brenda and Tabitha La Rose
— Brenda and Tabitha La Rose, March 2, 2012
Dear Kenny and family just read about your father's passing ,we send our deepst condolences and wi'll keep him in our prayers. Sebastian &Maria Mota
— Sebastian Mota, February 24, 2012
We were so sorry to hear of Uncle Johnny's passing. I always remember what a beautiful & happy couple Uncle Johnny and Aunt Collette made. I have so many great memories of your family and visiting you all on your farm. He was a wonderful man and will be missed by everyone. We send along our deepest sympathy to you all at this very sad time in your lives. Much love, Brenda, Holly and Kyle
— BRENDA MCCREADY, HOLLY STEWART AND KYLE STEWART, February 20, 2012
Dear Ken,Debbie,Larry,Kim and Laurie and families: Please accept my deepest condolences for the loss of your dad. I know he will be greatly missed. He was one of my favourite uncles and even though I didn't see him very much I thought and talked of him often. He had a wonderful sense of humor and an infectious smile. I'm sorry I will not be able to be there with you today but I want you to know that my thoughts and prayers are with you. Again, please accept my deepest sympathy. Love, Irene & Bob Gauthier
— Irene Gauthier, February 18, 2012
Ken and family I am so sorry to hear of your dad's passing. My thoughts are with you and your family. I can remember your dad coming into office with the big smile on his face and the conversations we used to have...many good memories
— Beth Shervington, February 18, 2012
Ken, Larry, Debbie, Laurie, Kim: I was saddened to hear of the passing of my Uncle John. But in a way I was heartened, too, because remembering him this week brought back a lot of great memories of the good times we all had over the years as we grew up. Here was a man who enjoyed life like few people I know. He spread happiness and good cheer to everyone he came in contact with. Of course we will all miss him, but as long as we remember him and try to carry with us some of his indomitable spirit, he won't ever be truly gone. At times like this I wish I didn't live so far away. However, I'll be thinking of you all today as you attend the memorial. All the best, cousin Dave, London, England
— Dave Fazakas, February 18, 2012
our thoughts are with all of you , and I treasure all the great memories Love Bob and Cindy , Carla , Keith .
— Bob and Cindy Halper, February 17, 2012
My deepest sympathy for your loss, John will be missed.
— Jeannie Warmington, February 17, 2012
Sorry for the loss of you father, I remember chatting with him when I worked the grocery stores, he was such a nice, friendly man. Our prayers are with you at this trying time.
— Mark and Sheryll Veidemanis, February 17, 2012
Ken Jo Ann and family Our deepest sympathy
— Harvey Shirley Becker, February 17, 2012
Dear cousin Ken and all my family.....I am so sad to come home tonight and find my cousin passed..I have not seen John or any of you since I was about 13 yrs old...Ken, I have many fond memories of your dads farm and his big cousin grin when I lived with Aunt Jean..that was about 4th grade I think..1953..I send many prayers for your family from the high country of Colorado....Lee Kerrison
— Leland (Lee ) George Kerrison, February 17, 2012
We were so sorry to hear about the passing of your father & our cousin John. He was always a favorite cousin of mine as I loved his crazy sense of humour. My late brother George & I had many great times as children playing with John & Beverley. We send our deepest sympathy in your time of loss. Cousin Joan (nee Greene) & family (Jeff. Martin, Lori Williams and Linda Carr)
— Joan & Barry Martin & family, February 16, 2012
Ken: Sorry to read about your dad. Still recall chatting with him when I worked at Canadian Tire many years ago. Our thought and prayers are with you and your family
— Gary & Carol Walsh, February 16, 2012
So sorry for the loss of a great guy. Will always remember fishing on the Island with him... Our thoughts are with his family.
— Brenda & Chris Blondin, February 16, 2012
Ken & Joanne, so very sorry for your loss
— Steve & Dawn Tanfield, February 16, 2012
Our deepest sympathy to Ken @J o Ann and the Greene family
— shirley @harvey becker, February 16, 2012
Ken, Joanne, Aaron and Rachel We are so sorry to hear of your loss, please know are thoughts are with you during this time.
— Ryan and Shannon, February 15, 2012
Sorry to hear about Aaron's Grandfather. Thinking of your family at this difficult time.
— Linda and Wayne Preston, February 15, 2012