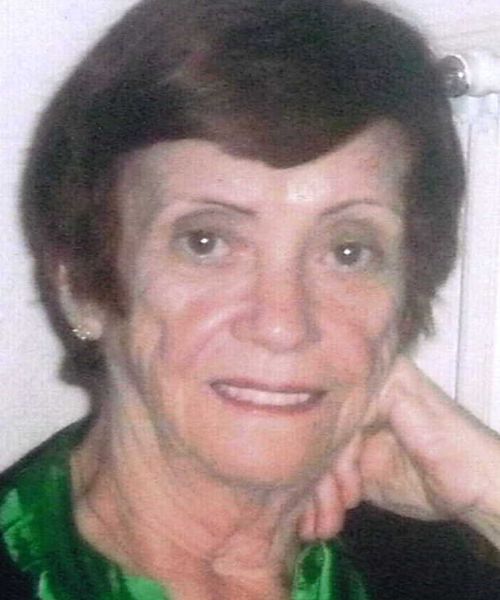 Ann Gardner
December 23, 2011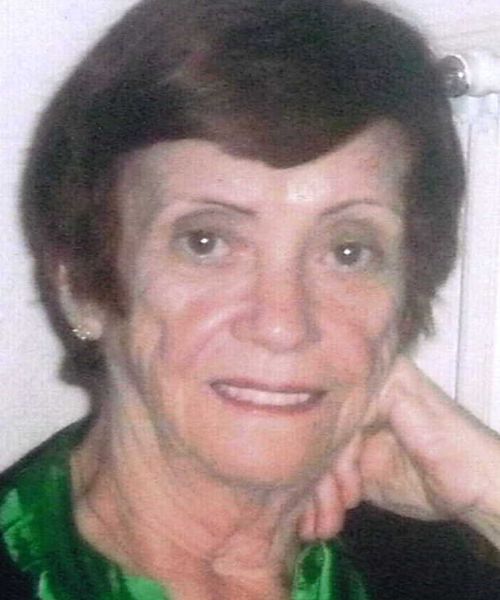 Gardner, Ann; at Louise Marshall Hospital, Mount Forest on Friday December 23, 2011. Ann Davidson (Yeardly) Gardner of Pike Lake, formerly of Bramalea in her 71st year. Beloved wife of Graham Gardner. Loved sister of Elizabeth Kettrick & husband John of London, England, Catherine Jones & husband Ian of Edinburgh, Scotland and Ian Yeardly & wife Tricia of Cyprus. Ann is also survived by her nieces, nephews and their families. Predeceased by her parents Robert & Catherine Yeardly. Private funeral arrangements have been entrusted to the England Funeral Home, Mount Forest. In lieu of flowers memorial donations to Cancer Patient Services would be appreciated by the family. On line condolences may be made at www.englandfuneralhome.com
Condolences
very sorry to hear about ANN, I worked with her for a long time and I know she was always in a good mood and never sad, I wish you all the best Graham and my thoughts are with you wolfgang Grafen
— wolfgang grafen Lufthansa Cargo, December 29, 2011
Graham, our thoughts are with you. Sending love to you at this time of need. God Bless you xx
— Rebecca Moss, December 28, 2011
Dear Gray, Will be thinking of you on this sad day. Anne, may you rest in peace. With much Love, Marc.
— Marc Danby, December 28, 2011
Kevin an I will never forget the fantastic holidays we spent with you in the Caribean,USA and Canada when we were younger. You were always such fun and so kind to us. We will miss you terribly. With much love and endless memmories. Louise, David, Kevin, Callum, Connor, Imogen, Ruby and Paddy x x x
— Louise Saker, December 27, 2011
Dearest brother Gray.You have been so wonderful taking care of your beloved Ann, as she took care of you a year ago. May you now be uplifted by your friends, and surrounded in love,while your broken heart mends. May you find Peace and Joy again, as Winter turns to Spring. Thinking of you always.Take care of yourself,much love and hugs, Kate and husband Trevor
— Karal Elisabeth Danby. (Gardner), December 27, 2011
Stellina and I send our sincere condolences to Grahame, Ann's sister Liz and her husband John Kettrick and to all other members of Ann's family as well as her closest friends. Ann Gardner was an exceptional human being. She was so kind and so generous and helpful to so many, and was always cheerful no matter what the circumstances. She was a wonderful friend and a great colleague and it was both a blessing and a privilege to have known her for 44 years. We will miss her but remember her always and often with great fondness and respect. Wayne MacAlpine
— Wayne MacAlpine, December 26, 2011
Although Montreal and Toronto are quite far apart, during the three decades I worked for JAL, Ann certainly became a good friend and was always fun to be with at our Christmas parties when we travelled from Montreal to celebrate and get to know our colleagues. The rest of the year we could then see Ann's face when we spoke on the phone, and she never seemed to be far away with her familiar accent. She will be missed by us all, however far away we may be. Sincere condolences, Grahame, from Vivien (YMQSQ)
— Vivien Tarkirk-Smith, December 26, 2011
Graham, On behalf of myself, the staff and the Drs. here at Mount Forest Chiropractic please accept our condolences. Ann's smile was contagious and I so looked forward to her visits here in the office, even though I know she wished we were meeting somewhere else. Our thoughts and prayers are with you. Regards, Tali McGovern Mount Forest Chiropractic Office
— Tali McGovern, December 26, 2011
Our hearts and prayers are with you Graham and Family Annie, I will miss you Love "the pup"
— The Matheson Family, December 26, 2011
We are deeply saddended to have lost such a wonderful friend. You will be missed. Our deepest condolences. Love Gayle & Sonny.
— Gayle and Sonny Calhoun, December 24, 2011
My deepest condolences to a special friend who was always there when I needed her. She will be sadly missed. From Bruce, Joan and Joan.
— Joan Tinney, December 24, 2011
We express our deepest condolences at this time of sorrow. Ann was a special woman who bent over backwards to help all of those around her. She will be missed by many. We were saddened by this untimely passing and hope that she will now rest in Peace with the Lord. Yea though I walk in the valley of the shadow of death I will fear no evil for the Lord is with me, thy rod and staff comfort me. May you rest in Peace Ann ..... Love Andrea and Brian Calhoun
— Andrea & Brian Calhoun, December 24, 2011
TO ANN A DEAR DEAR FRIEND FOR OVER 30 YEARS WHO WAS LIKE A SISTER TO US ,WHO WILL ALWAYS BE IN OUR HEARTS AND THOUGHTS FOR EVERMORE , MAY U REST IN PEACE LOVE YOU SIS &L.A .FAMILY XXXXXXX.
— george&margaret ballentyne, December 24, 2011
Our thoughts are with you Graham. Tom and Helen
— Tom and Helen Quinn, December 23, 2011
Thinking of you Uncle Gray, and sending our warmest love at this sad time. You are in our prayers. Hugs, Emma and family. xxxx
— Emma, Chris, Abi and Jacob Merchant, December 23, 2011
Dear Graham and family We cannot begin to tell you how sorry we are. Our beauty salon was always a bit more beautiful when Annie was there. Her sense of humour was second to none. She will be deeply missed. Please know that you are in our thoughts and most certainly our prayers. You know where to find us. Sincerely Debb Daryll Jessie and Burke Cameron
— Debb and Daryll Cameron, December 24, 2011