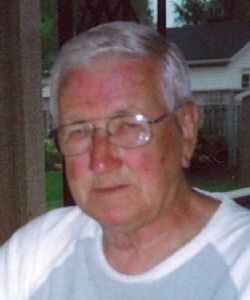 Reuben Gannon
April 30, 2012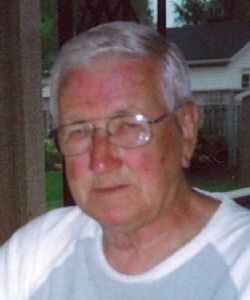 Gannon, Reuben; at his home in Mount Forest on Monday April 30, 2012. Reuben Desmond Gannon in his 81st year. Beloved husband of the late Marlene (Rau) Gannon. Loved father of Allen Gannon & wife Heather of Belleville, Linda Ritchie & husband Robert of Belle Ewart, Mark Gardiner of Innisfil, Craig Gardiner & wife Sheila of Sebright, Cynthia Gannon of Innisfil and Steven Gannon of Harriston. Loving grandfather of 10 grandchildren and 12 great grandchildren. Survived by sister Beatrice Molson of Whitby, brother Bruce Gannon of Tillsonburg, sister-in-law Audrey Gannon of Carrying Place and Philip Rau of Wiarton. Predeceased by parents James & Emily Gannon, granddaughter Anissia and by brothers and sisters. Cremation has taken place. Reuben 's family will be receiving friends at his home on Saturday May 5th from 2:00 to 4:00p.m. Memorial donations to a charity of one 's choice would be appreciated by the family. On line condolences may be made at www.englandfuneralhome.com
Condolences
Very sorry for your loss, please accept our condolences.
— Ruby and Larry Pope Belleville Ontario, May 4, 2012
My Dearest Reuben I miss you so very much. We had 5 glorius months together. I am happy that you are no longer in pain. We shall meet again. Much love, Jean
— Jean Northey, May 4, 2012
My condolences go out to Steve and his family Steve you had a wonderful father. May God bless you with memories.
— Kerri-Lynn Hiler, May 3, 2012
I have so many fond memories of Reuben, my godfather. Very sad to hear of his passing, just days after I asked my parents how he was. Thoughts are with you. Xo
— Traci Burkitt, May 2, 2012
We were so saddened to hear of Reuben's passing. He's been a life long best friend and we loved him dearly. Our thoughts and prayers are with you. We will be out of town on the weekend and not able to visit but please know he is in our hearts forever. Much love, John and Ann
— Ann and John Burkitt, May 2, 2012