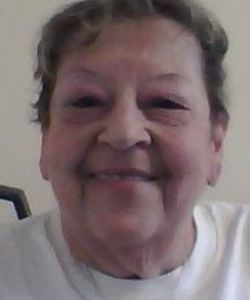 Deborah Foster
April 24, 2015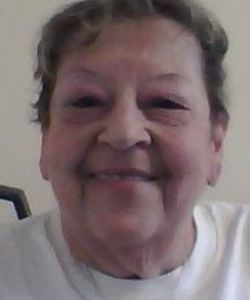 Foster, Deborah; passed away at the Louise Marshall Hospital, Mount Forest on Friday April 24, 2015. Deborah Jean (Waun) Foster of Mount Forest in her 61st year. Beloved wife of David Foster. Loved mother of Christopher Braithwaite and his wife Angela Hack of Guelph and Jessica Waun of Arthur. Cherished grandmother of Cadence, Aleaha, Saranya, and Maya-Lee Braithwaite and Stacy Tasker and Chance McGladrey. Dear sister of Charmaine Hubert of Florida. Deborah will be sadly missed by her nieces and nephews and by her very special friend Carolyn Bender of Mount Forest. Predeceased by her parents Benjamin and Barbara (Smith) Waun. Cremation has taken place. Funeral arrangements entrusted to the England Funeral Home, Mount Forest. Memorial donations to the Canadian Cancer Society would be appreciated by the family. On-line condolences may be made at www.englandfuneralhome.com
Condolences
Mom I can't believe that this Friday will be a month that you left this world... Every day is the hardest day. Not being able to contact you and her your voice. I would do anything to hear your voice call me baby girl one more time. I miss you soooo much and there is never a day that goes by that I don't think of you and how much I wished I had more time with you. You were a great mom and my best friend. And miss you dearly. I love you more(more two two more) mom.always and forever.
— Jessica Waun Foster, May 20, 2015
Dave, Chris, Jessica and family Our deepest sympathy is sent out to all of you on the loss of Deb. We recall many happy and fun times together.... and will always remember what a great party there was when you two married in Guelph. Deb always made us feel welcome when we visited, and although we haven't seen you in quite some time, we thought of you often. Will try to get in touch soon. Once again, our deepest sympathy and our thoughts are with you during this difficult time. Sharion and Carl Searle and family
— Sharion and Carl Searle, May 8, 2015
Sorry for your loss Dave and Christopher. It is a sad time in your life.
— Karen Switzer, May 1, 2015
I am an outreach worker with the Mount Forest Family Health Team, and worked with Debbie for many months. She was always very kind and appreciative towards me, and I enjoyed the time we spent together. She often spoke of her children and her dear friend, Carolyn. I admired her tenacity and determination to make the best of her difficult situation. She had a lot of strength. Thinking of you all during this time.
— andrea bird, April 29, 2015