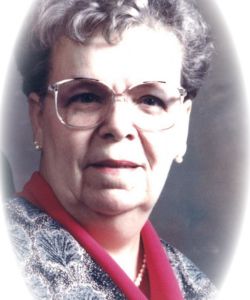 Rita Forget
February 4, 2015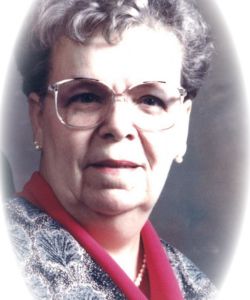 Forget, Rita (Bernier);
Peacefully in Mount Forest on February 4, 2015, in her 87th year. Survived by her two sons Jean-Pierre (Peter) and David, and daughters-in-law Penny and Luciana, brothers Amie and Leo, and grandchildren Paul, Andre, Genevieve, Christopher, Nicholas, Steven, Eric and Ashley. Predeceased by her husband Real Forget, sister Clarice, and parents Roland and Mary Bernier. Rita was born in Quebec City, lived in Montreal for many years where she raised her family, and moved to Mount Forest in 1999. She will be missed by her family and friends. Funeral service to be held at 3 p.m. Saturday February 7th at the England Funeral Home, Mount Forest. Memorial donations to Cancer Patient Services, Mount Forest would be appreciated by the family. On line condolences may be made at www.englandfuneralhome.com
Condolences
It is with sadness that we heard about the passing of Aunt Rita. We will always remember her as the joyful and caring person she was. Please accept our most heartfelt sympathy for your loss. Our thoughts are with you, Peter and David and your families, during this difficult time.
— Sandra & Gilles, February 7, 2015
At this time of passing ..we wish you all the warmth from our hearts.Aunt Rita touched us all with her love and we will miss her.We have been lucky to have spent many a time with her and we have become better people because of it. As Sister,Wife,Mother,Aunt,Grandmother,etc She showed us all a great example to follow. Aunt Rita may you now rest in peace...and may you all rest tonight with a warm glow of her memory.
— Michel &Shelly& Laura Bernier, February 6, 2015
Dear Peter & Penny and your family May you feel the Lord's loving arms around you at this difficult time.
— Sheryl and Bryan Elliston, February 6, 2015
our thoughts and prayers are with you at this time
— les & virginia byers, February 5, 2015