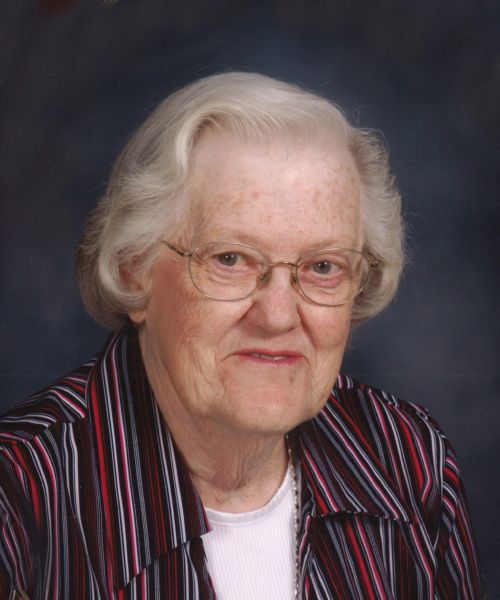 Eleanor Hamilton
August 13, 2020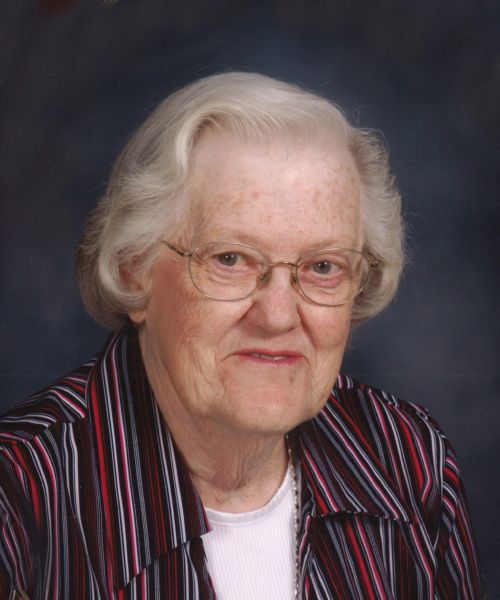 HAMILTON, Eleanor Lucille (nee Behrns) – Peacefully at St. Joseph's Hospice in Guelph on Thursday, August 13th, 2020 at the age of 91. Predeceased by her beloved husband's Elmer Hamilton and David Morrison. Loving mother of George Morrison (Carol Noonan) and the late Lyle Morrison (Pat). Dear grandmother of Scott Morrison (Lisa), Chris Morrison, Dave Morrison (Jacquie Beechey), Jennifer Morrison, Tina McTaggart (Craig), Megan Bishop (Morgan) and the late Colton Morrison. Lovingly remembered by her great-grandchildren. Cherished sister of Esther Hallman, Marjorie Douglas, Alice Douglas, Anne Waymouth, and predeceased by Willie Behrns and Russell Behrns. A graveside service will be held at Mount Forest Cemetery on Tuesday, August 18th, 2020 at 1:30 p.m. Those wishing to make a donation in memory of Eleanor are asked to consider First Baptist Church or the Louise Marshall Hospital Foundation. Arrangements entrusted to the England Funeral Home, Mount Forest.
Condolences
I played cards many times will mess her
— MikeWick, August 28, 2020
Our most sincere sympathy to Geo & Carol; The families at this sad time in your lives
— Kaye & Mike, August 23, 2020
I was saddened to read of Eleanor's passing and I send my deepest condolences to her family and friends. You are all in my thoughts and prayers. I had the pleasure of knowing her for many years and always loved chatting with her and hearing about her gardens. She was a lovely lady with a contagious smile and I have many happy memories of her and she will be missed.
— Marie Plume, August 19, 2020
So sorry to know that Aunt Eleanor has passed away. It was fun to meet her in the odd places we did. She was such a character. Bruce would rib her about her cars. Now the missing link for the five sisters. Just know that we are thinking of you George and family and Lyle's family. So sorry not to be there Tues. With deepest sympathy
— Carol Anne & Bruce Jackson, August 18, 2020
Aunt Eleanor - you will be missed. Always fun to talk to and the spunk admirable.
— Alethea Sawdon, August 18, 2020
Bob grew up in the 14th of Egremont neighbourhood and your mom kept in touch with our mom Irene until her passing in 2009. We also enjoyed lively conversations over the years. We send our condolences to you, George, and to your family.
— Bob and Aletha McArthur, August 17, 2020
So sorry of hear of Aunt Eleanor's passing. The 5 sisters have had a good long, generally healthy life together, sharing each other's good and bad times. It will be hard for them to say goodbye to the first one., Eleanor. They will be remembering their mother at this sad time. So sorry that we are able to join you on Tuesday for the memorial. Such a difficult time to have to say farewell.
— Wayne Douglas and Louise Schenk, Olivia and Genevieve, August 16, 2020
Condolences to the family's of Eleanor.
— Ken and Karen, August 15, 2020
So sorry to hear this. She was a loved aunt and a very kind and good friend to mom. Our condolences to the family. Curly and Shirley Wright
— Shirley Wright, August 15, 2020
Sending sympathy to Eleanor's family and friends. We have lots of memories working with her at the fall fairs, treasure all your memories. Sincerely Leonard Seifried Diane & Bill Dineen
— Diane Dineen, August 14, 2020
Our sincere sympathy goes out to the Morrison family. We know she always enjoyed a good card game with my Mom (Jean Thedorf.)
— Sandra Fettes, August 14, 2020