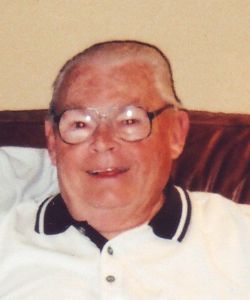 Ronald Finney
October 10, 2008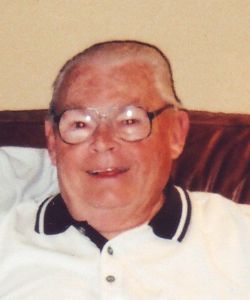 Finney, Ronald; at his home in Spring Valley Park, RR #6, Mount Forest on Friday October 10, 2008. Ronald William Finney in his 79th year. Beloved husband of Shirley (Tytler) Finney. Loved father of Ken Finney & wife Dixie of Penetanguishene and Debbie Fox of Mississauga. Loving grandfather to his 8 grandchildren and 7 great grandchildren. Dear brother of Doug Finney & wife Geraldine of Oshawa. Father-in-law of Lyle Fox of Mississauga and Donna Finney of Mississauga. Cremation has taken place. A memorial service will be held at the Hendrick Funeral Home, Mount Forest on Wednesday October 15th at 2:00p.m. Memorial donations to the Heart & Stroke Foundation would be appreciated by the family. On line condolences may be made at www.hendrickfuneralhome.com
Condolences
Dad,I am sitting here as if I am just writing you a letter.this is not real to me yet....I was able to stay with you to see you one last time,a very special moment for me.Your glasses were taken from your face and I straightened your Canada pin.You should have seen the look on our faces when we saw that your wedding ring was not there.Let us just say that Mom was very concerned about having it.As we lowered the lid I said my last"see you Dad" and was doing very well until I realized that this was it.I squeezed your hand one last time and then it was done.I will do my best to make you proud,but it will be tough without you around.You know I love you,it was a very easy thing to say.I will do my best to help Mom and Ken. love Deb xo
— Debbie, October 19, 2008
Our sincere sympathies Shirley to you and your family. Doug called us to let us know of Rons passing. I have fond memories of Ron, the last when we sat with you at Tracey's wedding. Rons cousin Gwen
— Gwen and John Pollard, October 18, 2008
To Ken: We were so sorry to hear about the death of your father, all our prayers and thoughts are with you and your family. Love Terry and Trevor
— Terry and Trevor Ellis, October 16, 2008
Dear Shirley Our sincere sympathy to you and your family
— Jim and Meta O'Hara ( K mart ), October 15, 2008
Dear Shirley I am really sorry to hear that Ron has passed away. I often think about our days working at K-Mart in Rexdale. Ron was a great guy and we will all miss him. I am battling lung cancer myself and it is tough. My condolences to you and your family. Love, Bill Bradley
— Bill Bradley, October 14, 2008
To the Finney Family. I'm very sorry for your loss, my thoughts and prayers are with the family as you grieve for your loved one.
— Jennifer Doyle, October 14, 2008
Dear Shirley and Family, Our thoughts are with you. Ron was a wonderful person whose sense of humour was enjoyed by all. He was truly a special person who will be missed. All Our Love, Tina and Francis Hickey
— Tina (Reinhart) Hickey, October 14, 2008
Dearest Shirley, Ken, all the beautiful grand kids and great grand kids; It is with shock and sadness to learn of Ron's passing. It has been over two decades since that wonderful day you both joined Spring Valley. The excitement and anticipation of a new life in the country was in your eyes & giggles. You both were like 2 young lovers experiencing firsts together. I will always remember the joy and pride you and Ron shared having a new home plus being close to Ken & and the grandchildren in the park. Family meant everything to Ron. He was so very generous with his heart and caring soul. He hurt when his family hurt and cried with joy at celebrations. Shirley you were and always will be the love of his life, 2 peas in a pod. Ron's gentle soul and smiling eyes will live on as fond memories. I will always adore Ron for his kindness to my parents during our trying times. It gives me such a heavy heart to think that I'll never be able to see him again nor that great big contagious smile of his. The memories I have of Ron will lighten my heart as I hope it will all of you. Our deepest sympathies go to you Shirley and all of the family. Always, Love Sandi & Tony
— Sandi & Tony Clements, October 14, 2008
Dear Shirley I was sadden to hear of your loss. My thoughts will be with you during this difficult time. Diane @ MacDonalds Home Appliances
— Diane Dineen, October 13, 2008
Our sincere and deepest sympathy at this time of your loss,our prayers are with you all, may God bless each and everyone of you
— Linda and Modesto Lucchesi, October 13, 2008
Shirley, Ken & Debbie & families. Please accept our condolences on the passing of Ron on Friday. Bev Wilson and her family also wish to send their condolences as well. Unfortunately, Joyce and I can not attend Ron's funeral as Joyce has commitments to drive for the CAS and I am unable to drive that far by myself. Please contact us as I would love to hear from you and the kids. Judy & Joyce
— Judy Wilson, Joyce Greene, October 13, 2008
Granddad you will be missed and in our hearts forever. Your were taken from the family so sudden, but your memories stick with us all forever and will live on. I have known you for 13 years now and wish it could of been longer. I lost all my grandparents and was happy that I could call you granddad and grandma, never had a granddad in my life and it felt so right to have you in mine. We will carry you on in our lives and make sure the great grandkids know what a wonderful and caring person you were to everyone. We miss you and may you look down on everyone and protect them. Love always and forever Suzy, Adam, Mariah, Cameron and new baby to be.
— Susan Lucchesi, October 12, 2008
Grandpa, You will be sadly missed by everyone who ever met you. Your great granddaughter or great grandson will know you only by pictures and by the stories they are told. Julian will carry you forever as he looks just like you. I will always remember the stories that you shared with me. I will never forget the first time you let me drive your car or the fact that i have my licence because of you and grandma. Thank you for everything that you have showed me throughout my life and I will pass on your ways to my children. We love you now and forever. Jamie, Mike, Brandon and Anthony and baby to come in November
— Jamie Finney, October 12, 2008
Grampa, you have no idea how much you will be missed. We all love you so much. To have you taken from us so suddenly does not seem fair. I love you. Love always Kristie, Joey and Julian Marinic
— Kristie Marinic, October 12, 2008
I am going to miss my grandpa very much. He was a great man and it's too bad that his great-grandaughter Hannah didn't get to spend too much time with him. We love you! Rest in Peace.
— Carrie Terranova, October 12, 2008