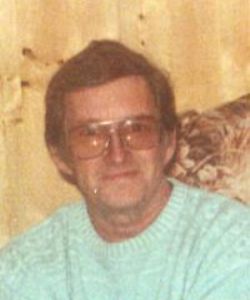 Kenneth Duncan
February 1, 2007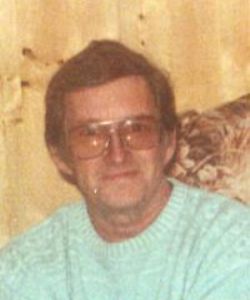 Duncan, Kenneth; at Saugeen Valley Nursing Centre, Mount Forest on Thursday February 1, 2007. Kenneth George Duncan of Mount Forest, formerly of Grand Valley in his 71st year. Beloved husband of Myrna Duncan. Loved father of Tammy Glassford & husband Kent of Grand Valley, Lorena Wilson & husband Alan of Riverview, Matthew Cormier & wife Erin of Orangeville and Tonya Duncan of Fergus. Grandfather of Brock, Jason, Trevor, Cole, Jesse, Braydon, Jade, Kirsten, Brianna, Brooke, Tasha, Clint and Brodie. Survived by sisters Connie Curtis & husband Bob of PEI, Edie Modrowski & husband Eddie of Kitchener and Evelyn Schlonies of Owen Sound. Predeceased by parents Connie & George Duncan, brother Ross Duncan and brother-in-law Bruno Schlonies. Cremation has taken place. Memorial donations to the Alzheimer?s Society or Canadian Cancer Society would be appreciated by the family. Funeral arrangements entrusted to the Hendrick Funeral Home, Mount Forest. On line condolences may be made at www.hendrickfuneralhome.com
Condolences
Dear Myrna and family we are both sadden by the recent loss of your loving husband Ken. Fred and myself wish to extend our deepest heartfelt sympathy to you at this time. Let the beautiful memories spend with Ken over the years help to ease your pain in your heart. Please remember, Myrna that both Fred and I will be always be there for you. Your friends, Pat Wheeler and Fred Walker.
— Pat Wheeler and Fred Walker, January 1, 2010
i just heard about Ken last night.I certainly hope you are all doing well threw this tough time,it would be nice to hear from you,good neighbours should never loose touch.I live in Eugenia now and have NOT had a drink in over 5 years. Say hi to Matt and Tonya for me, and take care .Be happy, be safe and be with the big guy! Elaine
— elaine nicholls, January 1, 2010
Tom Limbeek @ family send our condolences our thoughts are with you.
— Tom Limbeek (BEEK), January 1, 2010
Lorena, Tammy and Family My sincere condolences. My thoughts are with you. Darlene
— Darlene Jobson, January 1, 2010