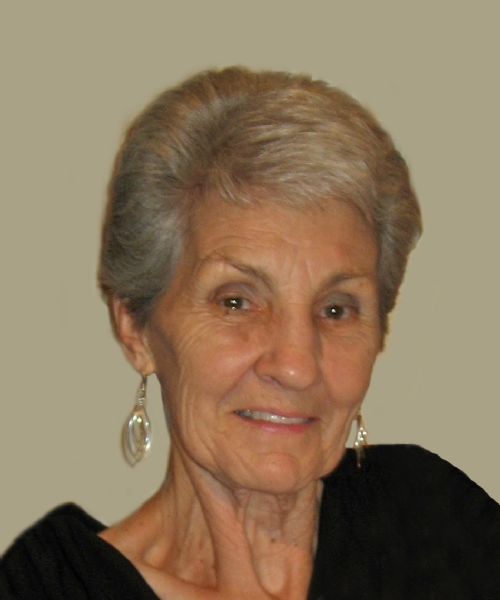 Betty Truax
July 19, 2020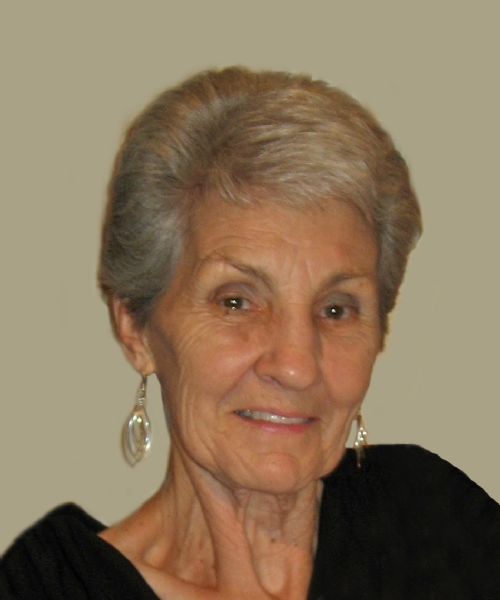 It is with great sadness that we share the news of the death of Betty Truax on Sunday, July 19th, 2020, in her 90th year, with her loving daughter by her side at Caressant Care Harriston, her home for the past five years. Predeceased by her husband Rod (2004); and sons Tim (2017) and Rod Jr. (1988). Survived by her daughter Barb Stortz and her husband Larry of Arthur; and daughter-in-law Ruth Truax and her partner Rick Young of Mount Forest. Dear grandmother of James (Shirl) Truax of Mount Forest, Derek (Lori) Truax of Cambridge, Mark (Jenn) Truax of Mount Forest, Krystle Seehaver (Arend) of Grand Valley, Kelly (Jeff) Grubb of Grand Valley, Kyla Seehaver of Fergus, and Burke Seehaver (Kathryn) of Fergus. Lovingly remembered by nine great-grandchildren and three great-great-grandchildren. Betty is survived by her sisters Luella Renton (Don) and Joan McLellan (Ken). Also remembered by Yvonne Gilkes and John Seehaver. Survived by many nieces, nephews, extended family and friends. A public visitation will be held on Wednesday, July 22nd from 2:00-4:00 and 7:00-9:00 p.m. at the England Funeral Home, 294 Main Street South, Mount Forest. In order to attend the visitation, you must contact the funeral home to register by calling (519) 323-2631 or e-mail at info@englandfuneralhome.com. Please note: as per the directive of the Bereavement Authority of Ontario, https://thebao.ca/registrars-directive-changes-to-funeral-and-visitation-attendance/ attendance numbers will be restricted. Please be aware that masks are mandatory and COVID-19 protocols are in place. A private family service will be held with interment at Mount Forest Cemetery. Those wishing to make a donation in memory of Betty are asked to consider the Mount Forest Legion Auxiliary, Cancer Patient Services or the Crohn's and Colitis Foundation.
Condolences
Dear family so very sorry to read of Bettys passing
— Bill & Judy Gerber, July 29, 2020
Sincere condolences Barb and family members. I will always remember your Mom/Grandmother as a darling, classy lady. Wally and I had the privilege of renting Betty and Rod's cottage for 2 or 3 summers, for a week. They were some of the best holidays we ever enjoyed. Good memories are so important. Hope you will always have them to remember. Miriam Long
— Miriam Long, July 26, 2020
Barb and family my deepest sympathy at this very difficult time! Barb & Bib Needham
— Barb and Bob, July 25, 2020
Sending our sympathy to all Betty's family and friends. We have a lot of memories of Betty through the fire department. Treasure your memories Sincerely Leonard Seifried Diane & Bill Dineen
— Diane Dineen, July 24, 2020
Barb, Larry & family My deepest sympathies during this sad time
— Crystal Davies, July 23, 2020
Remembering a lovely lady .My sympathy to Barb,Luella,Joan and other family members...Bernice(Noble)Davies
— Bernice Davies, July 22, 2020
What a wonderful woman Betty was. The Truax family have lost such a treasure. You are all in our thoughts. Hugs!
— Rosebrugh/Murphy Families, July 22, 2020
To all of the Truax family & your loved ones. I'm very sorry for your loss. My condolences to all of you. Rest in peace Betty.
— Bart Penwarden, July 22, 2020
Always smiling. Betty was a great woman that will be dearly missed.
— Murray Adam, July 22, 2020
Barb, Ruth, Joan and Families Our sympathy to all of you at this sad time. Wayne and Sandra
— Wayne and Sandra Lytle, July 21, 2020
Barb and family, extending my deepest sympathy. Thinking of you at this sad time and remembering the many times I went with your family to the cottage and spending time at Sauble Beach and Southampton. Your Mom was always welcoming to your friends!
— Debbie (Gibson) Wilson, July 21, 2020
To Barb, Larry, and all the family, We always enjoyed our visits with Betty! Our thoughts and prayers are with you all, during this time of sorrow. Sincerely, Raymond and Bonnie Bolton
— Raymond and Bonnie Bolton, July 21, 2020
Dear Barb, Ruthie and family, Please accept my deepest sympathies with the passing of Betty. She was truly a treasure to be around and a beautiful lady inside and out. She will be dearly missed by all who knew her. Thinking of you all Ox
— Linda Ross, July 21, 2020
Sorry for your loss . Betty was an amazing lady ! Take this time to enjoy the great memories that where made over the years Wendy & Carl Abbott
— Wendy & Carl Abbott, July 20, 2020