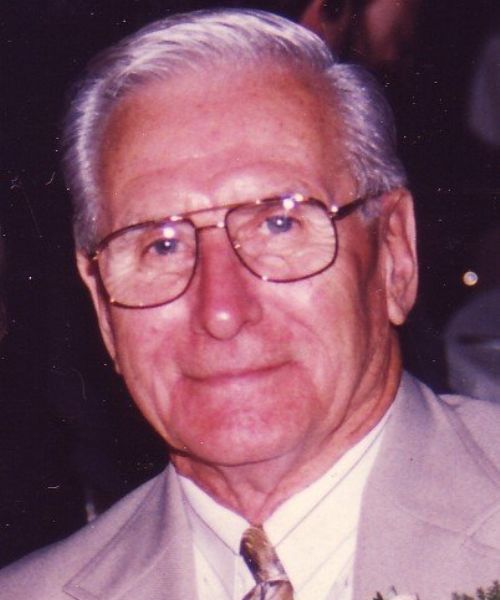 Clarence Drier
December 17, 2007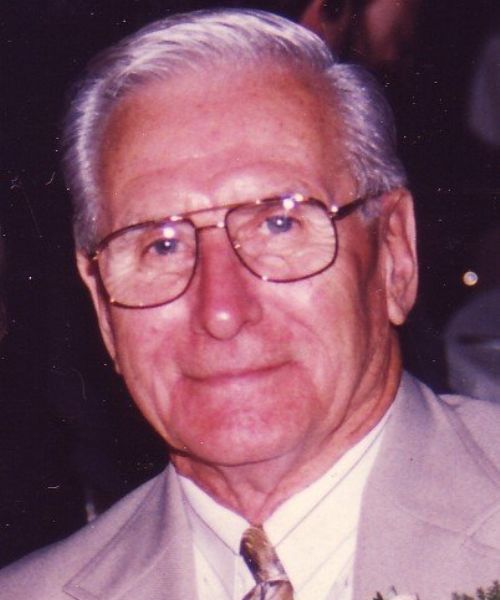 Drier, Clarence; at Louise Marshall Hospital, Mount Forest on Monday December 17, 2007. Clarence Julius Drier of Mount Forest in his 87th year. Beloved husband of Colleen (Brandon) Drier and the late Eileen (Carmount) Drier. Loved father of Clare Drier & wife Brenda of Kitchener, Kevin Drier & wife Rose of Mount Forest and Ken Drier of Kitchener. Stepfather of Sharron McArthur & husband Jim of Mount Forest, Doug Quantz & wife Shirley of Cambridge, Nancy Vinski & husband Nick of Kitchener and Tim Quantz & Laurie Watson of Nuestadt. Loving grandfather to his 5 grandchildren, 7 great grandchildren and 11 step grandchildren. Predeceased by brother Emil Drier and sister Louise Holliday & her husband Dave. Cremation has taken place. Memorial donations to Louise Marshall Hospital, St. Paul 's Anglican Church or Cancer Patient Services (Please make cheques payable to Township of Wellington North) would be appreciated by the family. Funeral arrangements entrusted to the Hendrick Funeral Home, Mount Forest. On line condolences may be made at www.hendrickfuneralhome.com
Condolences
Kevin, Rose, Jerry, Mel, Jason & Celia, Thinking of you in this time of need and sadness. There will be brighter days ahead! Sincerely, Bud
— Bud Domm, December 25, 2007
Kevin and Family, So sorry to hear of your father's passing. Hold on to the memories you have and I'm sure that they will bring a smile to your face and your heart. Take care Leonard and Linda.
— Leonard and Linda Norris (Mr Beer U Brew), December 21, 2007
To Colleen and Family, Bob and I extend our sincere sympathy to you and your family. May your many good memories be a comfort to you in the days ahead. To Clare, Kevin and Ken, I have been thinking about you these past few days with sympathy and also remembering many good times with your family. Growing up in Normanby and being able to visit at your parents home any time, was always fun. I remember some great family Christmas celebrations, but especially the overnight stays when my Mom was in hospital and I got to walk to Gleneden with you! Uncle Clarence was always very kind to both of us and was always interested in some laughter and a good chat! He will be missed by all who were lucky enough to know him. Please extend our sympathy to your families as well. Bob & Sherry Graham
— Bob & Sherry Graham, December 21, 2007
Colleen and Family- Sincere sympathy on the passing of your father to Clara & Brenda, Kevin and Rose and familes and Ken. Lawrence thought mery highly of Clarence and truly enjoyed carrying on the farm tradition on the Drier farm. Sincerely Grace Copeland and families
— Grace Copeland, December 20, 2007
Dear Colleen & Family: May I offer you our deepest sympathy on the loss of Mr. Drier. He will always be remembered very fondly by Kim and I. I remember the travels with Mr.Drier and my father to sick kids in Toronto, and the great friendship they shared throughout the years. You and Mr. Drier will always be remembered for the kindness you showed our family in November when we lost Dad. May God give you strenght and courage to face these difficult times ahead. Your Friends, Wayne, Kim, Ken and Amanda Dahmer
— Wayne Dahmer & Family, December 19, 2007
Dear Colleen I am so sorry, I can't believe it. I stopped by your house Monday and Cindy was barking up a storm I thought that was not normal, but never thinking Clarence was sick. Clarence was so special and I know you will miss him dearly. The whole family will I know how close you all are with them. Hold them close Colleen they need you. The memories I have of him will always be in my heart and mind. His smile, his calming voice, and all about him. I only saw him once and awhile but you two always are so warm to me, Please know I am here for anything you need. 509-6552 please call Colleen, I know how much you two went for a drive and I would love to take you to the hairdressers, bingo, or anywhere. Please let me. I love you so and I am so very sorry. Anne
— Anne Kennedy-Borrett, December 19, 2007
Mrs Drier, we are so sorry to learn of Mr. Driers passing, I am so thankful to have been able to visit with him at mum and dads anniversary. I will keep you in our thoughts and prayers!
— Roseann and Ron Weppler, December 19, 2007
Clare, Brenda and family, Our deepest sympathies. Please know that our thoughts and prayers are with you in this very difficult time.
— Jamie & Linda Inglis, January 1, 2010
Dear Colleen and families, My deepest sympathies to each of you on the loss of your wonderful husband and father. Always know that he is watching over each and everyone of you as you carry on thru life. He left each of you with your own special memories which will sustain you as you mourn his passing. Marg (Irvin) Stortz
— Marg (Irvin)Stortz, December 19, 2007
So sorry to here of Clarence's passing, our thoughts and prayers are with you. His infectious smile and warm greetings are just a couple of his many qualities that we will be dearly missed. Susan ,Kevin, Brandy,& Cody
— Susan & Kevin Small, December 19, 2007
Colleen and family Our thoughts and prayers are with you and your family during this difficult time.
— Mike and Kathy Whitton, December 18, 2007
To Colleen and family I am so sorry to hear of Clarence's passing. I will miss him, as I loved to hear him laugh at the jokes I told. He was a very special person. My thoughts and prayers are with you all at this difficult time.
— Sheila Hamilton, December 18, 2007
Dear Kevin Rose Jerry & Melanie and Jason & Celia, My deepest sympathy to all of you. May memories keep him forever close.
— Mary Domm, December 18, 2007
Sincere sympathy to the Drier Family. Clarence was a gentleman and a gentle man. He and Emmerson had many long talks and admired one another. Your memories will be special from now on. Regards Marie
— Marie Hamilton, December 18, 2007
Kevin, Rose, Jason, Jerry and extended family -- We were very saddened to hear about Clarence's passing and our prayers are with you. Clarence was a terrific fellow and he will be greatly missed.
— , January 1, 2010
I enjoyed getting a hug, having a laugh, and getting caught up when I would meet up with Clarence. And I know he always had a smile and a friendly greeting for everyone. It is a difficult time for a family, but you have memories of good times to see you through to the better days ahead. A special "Thinking of You" to Clare and Brenda. Mary Allen
— Mary Allen, December 18, 2007
We send our thoughts and prayers Clarence was a very thoughtful man, always with a big smile. He will be missed Gary & Sheila MacEachern
— Gary & Sheila MacEachern, December 18, 2007
Dear Colleen & family, I was very sorry to hear of Clarence's passing. I have such fond memories of stopping by to visit you both (and Candy & Ginger, of course!) for a visit while delivering the KW Record all of those years ago. I especially remember how Clarence would take on the paper route when my family went on summer vacation (I suspect he was more efficient at it than I was!) He was such an amazing person and I know he'll be missed. I send you my warmest thoughts and condolences at this difficult time, and want you to know that you are in my thoughts and prayers. Love, Stephanie
— Stephanie Mills, December 17, 2007