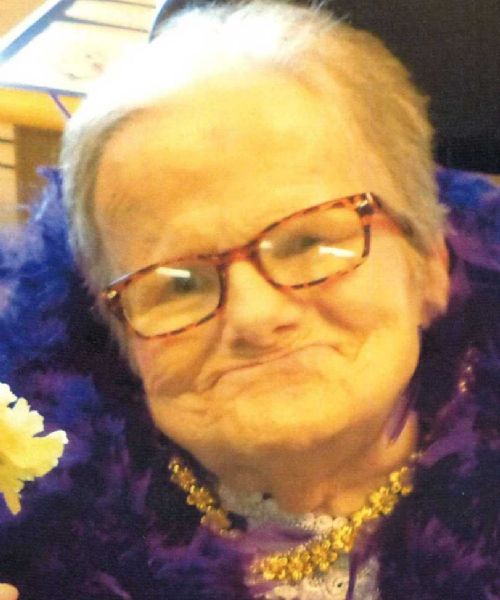 Mary Lou Burke
July 4, 2013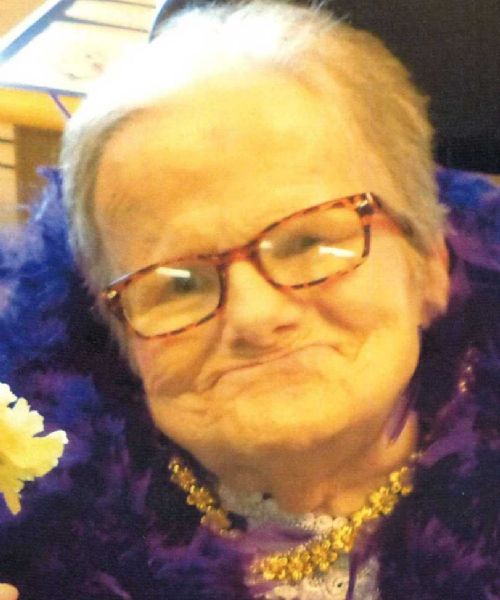 Burke, Mary Lou; at Saugeen Valley Nursing Centre, Mount Forest on Thursday July 4th, 2013. Mary Louise Burke of mount Forest in her 77th year. Loved daughter of the late Michael & Frances Burke. Loving sister of Adrienne Bowden of Kelowna, B.C., Denice Jarrett of Ajax and Michael Burke & wife Margaret of Whitby. Dear sister-in-law of Inez Burke of Arthur Township. Also survived by her many nieces, nephews and their families. Predeceased by sister Alma Budicky & husband Rudy, brother Egan Burke, brothers-in-law Alf Jarrett and Glenn Bowden and infant sister Margaret Marie Burke. Friends may call at the England Funeral Home, Mount Forest on Sunday from 2:00 to 4:00 & 7:00 to 9:00p.m. Mass of Christian Burial will be celebrated at St. Mary of the Purification Church, Mount Forest on Monday July 8th at 11:00a.m. Interment at Holy Cross Cemetery. Memorial donations to St. Mary's Church Building Fund or to Community Living Guelph Wellington would be appreciated by the family. On line condolences may be made at www.englandfuneralhome.com
Condolences
I had the pleasure of knowing Mary Lou when I worked for Community Living in Mt. Forest and will never forget her fun nature and her love of a good joke. She was always ready for a good teasing. Thankful for the memories!
— Bonnie McIntosh, July 18, 2013
So sorry to hear of Mary Lou's passing... I knew her from my time spent working at Saugeen Valley. She was always happy and the first to joke around. You couldnt help but be full of smiles when with her! She was a happy and kind soul and will be remembered well by all.
— Allyssa Moyer, July 14, 2013
While I didn't know Mary Lou well I will always remember her sense of fun when she came to visit Rudy, Alma and the girls. May she rest in peace.
— Kathy & Ron Donaldson, July 8, 2013
MaryLou was a great friend of my grandmother (Kate Bolen). MaryLou would spend hours at my grandmothers on Main St. in Mount Forest. Mary Lou had a kind and warm heart. I'm sure you are both together now. God bless.
— Carl Horrigan, July 8, 2013
I've known Mary Lou all my life. Sometimes she would come to our house at noon hour. Now she is in the home of the Father.She is in the embrace of the Father, perfect in everyway, never to be forgotten.
— Fr. Murray Farwell, July 7, 2013
Sorrow runs deep...Love runs deeper. Mary Lou we will miss your loud laughter and blunt honesty!! xo Meghan & Rich
— Meghan Burke Kirouac, July 5, 2013
A quiet life ,gently lived ,and now safely home.
— Andrew and Bett, July 5, 2013
I wish to convey my sincere sympathy to the family and friends of Mary Lou Burke. My thoughts are with you at this time.
— Elizabeth Coutts "nee - Lytle", July 5, 2013
Those we love and lose are always connected by heartstrings into infinity. Mike & Cerrie Burke
— mike & cerrie burke, July 5, 2013