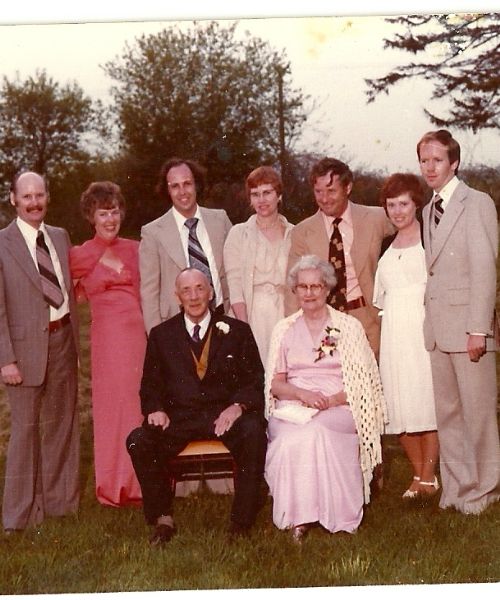 William Birch
February 11, 2011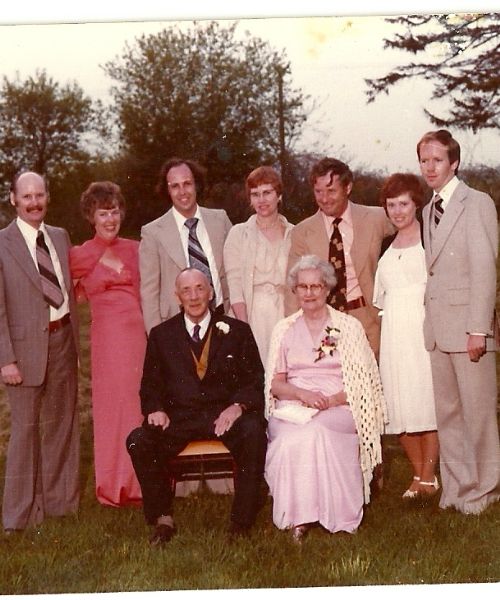 Birch, William; at Louise Marshall Hospital, Mount Forest on Friday February 11, 2011. William'Bill' Robert Birch of Clifford, formerly of Mount Forest in his 77th year. Beloved husband of the late Cathy Birch. Dear brother of Joan Mummery of Chatham, Jim Birch & wife Verna of Owen Sound, Peter Birch & wife Judy of Clifford and Terry Birch of Ridgetown. Brother-in-law of Doug Day of Toronto. Also survived by his many nieces, nephews and their families. Predeceased by parents William & Isabel Birch and sisters Betty Day and Donna Faulkner. Cremation has taken place. Private funeral arrangements entrusted to the England Funeral Home. Memorial donations to the charity of one 's choice would be appreciated by the family. On line condolences may be made at www.englandfuneralhome.com
Condolences
I want to send my condolences I had the honour and pleasure of knowing bill. I knew bill as to be a great man. My memory with him was when bill myself and some other kids went to the mini golf. He was always smiling when i seen him. My prayers are with everyone in the family He will be missed very deeply
— Jeremy Smith, February 16, 2011
Laughter, music, friendship. That will always be Bill. I remember once I made an offhand remark about my Mom being in Cornwall to visit relatives and Bill suddenly had this look in his eyes. Apparently he'd lived in Cornwall and the best part of his record collection was in his former landlady's basement. Could my Mom pick it up? I told him I didn't see why not and I'd phone her that night. How long had his records been in Cornwall anyway? "Ohhhhhhh...twenty years or so." "Twenty years! Bill, your landlady likely won't have them anymore!" "Oh no. She'll have them." "How can you be so sure?" "Because I told her I'd be back for them." We'll miss you Bill. Our sincere sympathy to Peter and Judy and all of Bill's family.
— Kelly and Laurie Laughlin, February 15, 2011
Sincere condolences to everyone in Bill's family. He was an enjoyable, entertaining fellow to care for. It was a blessing that he went as quick as he did once he got to the hospital. But that does not mean it is still not a shock to hear he was gone.I was one of the Homecare Nurses that came to his home.
— Kate Wick, February 15, 2011
We are very sorry to hear that Bill has passed away. Our thoughts and prayers go to his family. We met Bill a couple of times when he would drop by our place to say hi. We are fortunate to call Minto Meadows our home and he would come over and entertain us with stories about quite interesting times. Bill would hire big name local musicians to entertain large gatherings often through the summers. Our neighbor told us of when Bill organized a womens musical parade down our driveway,down the neighbors' and back just as a way to practice. He described lovingly of how he built and played golf on his own course down the hill by the house, and pouring the concrete stairs with his kids names scratched in, and how he really enjoyed living here. We wanted you to know of these memories that he shared with us. Please get in touch if you would like. Bob
— Bob and Gabi Bernard and family, February 14, 2011
what a wonderful and caring man. Bill was great at planning events, whether it was the horse shoe tournie, car rallies, hosting band practices, road hockey games etc. He was great with kids and made a lot of wonderful things for my daughter Kassidy. He loved to have debates on any topic, and he was always right!! You will be missed Bill.
— Debbie Young, February 14, 2011
With our deepest sympathy in the loss of your brother, we share your sorrow and send our love to help comfort you. We look forward to seeing everyone soon to celebrate Bill's life and share memories and happy times together.... hugs Sue & Wally
— Susan & Wally Holbiski, February 14, 2011
who have forgotton bill for all the years and we had the great time have thelawn moower races and to be have theband were w we use to practise and the horse shoe we use to havse some gret time with bill we will miss you all and your famil will miss you
— jack and marg neilson, February 13, 2011
It was very sad to hear of Bill`s passing. He was a good friend. I enjoyed our chats at yard sales and auction sales. He was always on the lookout for a bargain. I first met Bill back in 1978 when I worked with his wife Cathy and her daughter Donna-Lyn. I would like to get in touch with her if possible to catch up on those days. My thoughts and prayers are with all of Bill`s friends and family who will miss him.
— Bill & Diane Dineen, February 11, 2011