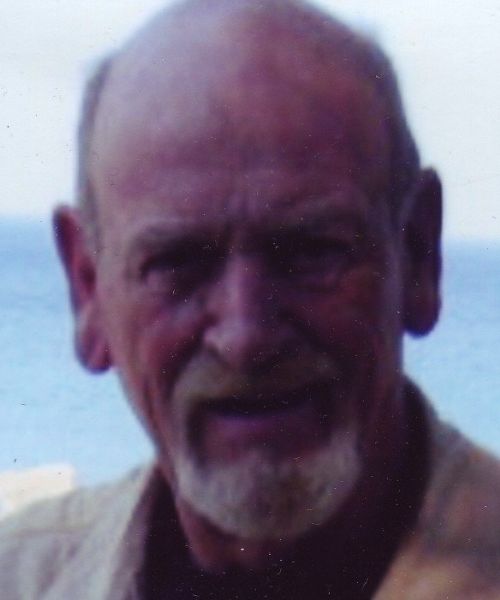 Douglas Berry
March 30, 2009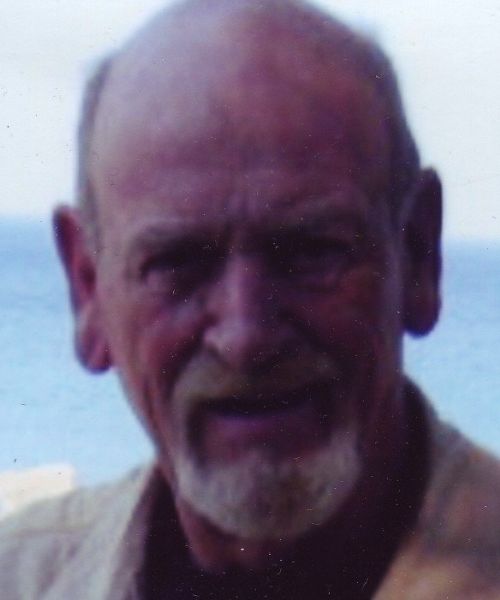 Berry, Douglas, at Victoria Hospital, London on Monday March 30, 2009. Douglas Frank Berry of RR #5, Mount Forest in his 68th year. Beloved husband of Pat (Whelan) Berry. Loved father of Paul Berry & wife Karen of Wolverton, Aaron Berry & wife Cathy of Wolverton and Tammy Friday & husband Cory of Innisfil. Loving grandfather to his grandchildren Megan, Kelsey and Connor. Loved son of Murray Berry of Meaford and the late Jean Berry. Brother-in-law of Gord Horlock and uncle of Anthony Horlock. Predeceased by sister Linda Horlock. Cremation has taken place. A celebration of Doug 's life will be held at the Mount Forest & District Sports Complex on Saturday April 18th at 1:00p.m. followed by visitation until 4:00p.m. Memorial donations to the Kinsmen Club of Mount Forest or Cancer Patient Services would be appreciated by the family. Funeral arrangements entrusted to the Hendrick Funeral Home, Mount Forest. On line condolences may be made at www.hendrickfuneralhome.com
Condolences
This message is for Paul and Aaron. I am sure you remember me, I lived with your Dad for many years and I know that at times I wasn't very nice to you both. When I left your Dad to marry another man (David) he was very supportive. He even let David buy his share of the house that we had been living in together. Later that year my new husband was sent to your Dad's class of ICIT training. Your Dad of course was a gentlemen to David and even asked for a photo of our new daughter. David died at the age of 30 shortly after the birth of our daughter. Not to anyones surprise, your Dad attended David's funeral. I was very sorry to hear of your Dad's early passing and wish I would have been in some sort of contact. He did call me once when he was in the area but we never met. I know he was very happy with his new wife and his new life. Paul and Aaron, I know I was often an idiot when I was with your Dad and I am sorry if I hurt you in any way. I hope you don't feel bad of me. I live in Georgetown and I am in the phone book if you are ever by this way. I have always wanted to see you again. I know that your Father loved you both very much and was very proud of you. Our relationship never worked because he always stood up for you both. Not being a Mother at the time I never understood this. I now know that he was right. My sincere condolences to you both. Clare
— Clare Keenan, April 9, 2009
Pat and Family It is with much sadness that I am writing you. I am so sorry about your loss. I have know Doug for close to 24 years. I first met him as an ICIT member in the early eighties. Later I worked with him at Bell Cairn. I also took over his role as Provincial ICIT Coordinator when he retired and worked with Steve Fox. It was the biggest honour for me because he had asked me to take on the role and carry on his work. I know how much the program meant to him and the fact that he started me on this path as my trainer made it so meaningful to me. Steve and I would pop in the house sometimes on our way to Meaford for training and it was like time had stood still. We could always pick up where we left off. I will miss him and my thoughts and prayers are with all of you during this difficult time. Colette
— Colette DesRoches, April 8, 2009
As a 16 year member of the Maplehurst ICIT I have many fond memories of Doug and the great times we had in those early years of used work boots and mechanic's overalls. And yet even then, with what little equipment we had, our team would never hesitate to follow this man into any crisis. I still smile when I remember the times I lay face down on a mat, a team member trying to place a control move on me and I would hear those dreaded words, "Hey Doug, am I doing this right?"
— Richard Bergeron, April 7, 2009
With heavy hearts the members of the Thunder Bay Institutional Crisis Intervention team send their condolences to the family of Doug Berry. Our senior members have fond memories of the contributions Doug made to our correctional training, and the positive imapct he had on our ICIT program. Our prayers are with you...
— Thunder Bay ICIT, April 6, 2009
I met Doug as I stood beside a river in Meaford, Ontario in the Fall of 1986. Our conversation quickly turned to his career. His passion for Corrections is what made me change directions and join the "team." In later years, we spent many hours training for I.C.I.T. and maybe a few relaxing after the fact! Doug, you are an ispirational Man and I will miss you. My best to your Family. Shep
— Ken Sheppard, April 6, 2009
Barry will be missed by us and the hole community. It is a very sad day to hear of his passing. When in town he would always stop by for a chat and tell us about the next car show. He will be missed by the whole family. Are prayers and thoughts are with you at your time of need. He will be in our hearts for ever.
— Bev & Barry Oldham, April 5, 2009
You are all in our thoughts and prayers during this difficult time. We have many memories of family get togethers as well as time spent working with one another. Much love Lynn, Bob and family
— Bob and Lynn Stewart, April 4, 2009
To Doug's family, I spent many a training session with Doug during my 17 years on ICIT. He was a lot of fun. I have many fond memories of Doug. I am very sorry for your loss. He will be missed. Say hello to Steve for me Doug!! Rod Botham
— Rod Botham, April 3, 2009
My heartfelt condolences and prayers go out to Doug's family and friends. Doug facilitated our basic ICIT class in November 1989. He was a true professional, he never forgot a face and would always ask 'what was new' whenever our paths crossed. I speak for all former Guelph C.C. ICIT members when I say that he will be sorely missed. Thanks for your humour and preparing us for all those activations. Sincerely, John Ilika
— John Ilika, April 3, 2009
Doug was one of the good guys. We will miss him and his orange vest at every event that goes on in Mount Forest, especially at the corner of Main & Wellington where Doug was always positioned directing traffic.
— Dawn & Steve Tanfield, April 3, 2009
I met Doug during my time at Guelph CC through ICI Training. Doug always had a good word for everyone and a wonderful sense of humor. On one occasion during repelling training in the quarry behind GCC I was hanging over the edge and ready to let go. Doug looked down and with a big smile said "don't forget Fouldzy, they got these ropes from the lowest bidder." Our thoughts and prayers are with all of the family. Doug
— Doug and Fran Foulds, April 3, 2009
Please accept my condolences. I worked with Doug from 1990 until his retirement from Bell Cairn. He was a kind and caring man. He never hesitated to help me whenever I needed assistance when I was the 'new kid on the block' and he was a great coach. He worked hard and was a team player. I remember his laughter and kindness the most.
— Debra Enright, April 2, 2009
I first met Doug when he transferred to the "Staff Training Branch" early in 1981. After speaking to Doug and learning his background, I requested that he be attached to the ICIT (Institutional Crisis Intervention Team) program to assist me as I had lost two of my course instructors. My request was granted and Doug and I became a team working together on the program until 1986, at which time, Doug took it over completely so that I could develop the Crisis Negotiator Program. Doug put 120% of himself into his work and soon his name became synonymous with anything to do with ICIT. Doug was very devoted to his two sons, Paul and Aaron, his greatest wish was to see them settled and successful. Many times when he had a problem, Doug would arrive at my house with a six pack of beer and we would discuss his present dilemma and try to solve it. I like to think that from time to time we succeeded, we certainly did not have enough beer to affect out problem solving skills. Doug. You are already sorely missed. You have touched many lives and will never be forgotten, you have earned your rest my friend, enjoy it. Till we meet again my friend. Nigel
— Nigel and Vivki March, April 2, 2009
On behalf of the Monteith ICIT members, I wish to extend our deepest sympathies. I was fortunate enough to have been trained by Doug both as a Correectional Officer and also as an ICIT member. He always came across as a true professional but he also maintained that friendly and approachable manner that made him such a special person. Again our thoughts are with you.
— , January 1, 2010
My thoughts and prayers are with you Pat
— , January 1, 2010
Please accept our heartfelt condolences with the loss of Doug. Doug was an active Kinsman, and a great supporter of the Mount Forest Car Show. The community has lost a good man. Doug leaves a huge void. Again, our deepest sympathy. Barry Parkhouse Zone Chair Region 39 West Mount Forest Lions Club
— W. Barry Parkhouse, March 31, 2009
Pat and Family, On behalf of myself and Kathy and Lorie we wish to send along our thoughts and prayers. Doug always, always had a smile and a joke for us here at the office. We will miss him dearly and I will miss him around town where we'd meet and chat. Sincerely, Tali
— Tali McGovern, March 31, 2009