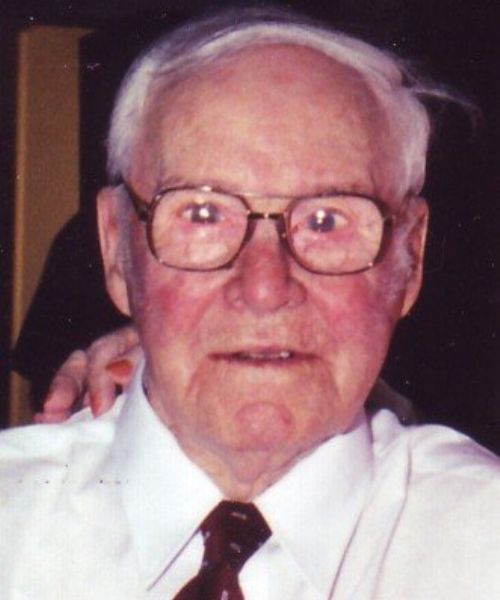 John Bell
October 15, 2007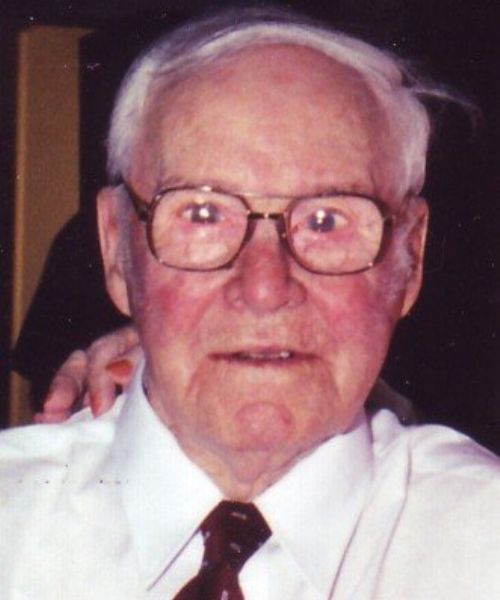 Bell, Jack; at Louise Marshall Hospital, Mount Forest on Monday October 15, 2007. John'Jack' Malcolm Bell of Mount Forest in his 96th year. Beloved son of the late Malcolm and Jessie Bell. Predeceased by brothers Don Bell & wife Grace, Art Bell, Neil Bell, Doug Bell and sister Kathleen Bell. Dear brother-in-law of Betty Bell of Mount Forest and Edna Waddington of Seaforth. Survived also by his nieces, nephews and their families. Friends may call at the Hendrick Funeral Home, Mount Forest on Thursday from 7:00 to 9:00p.m. The funeral service will be held in the funeral home chapel on Friday October 19th at 11:00a.m. Interment at Woodland Cemetery. Memorial donations to the charity of one 's choice would be appreciated by the family. On line condolences may be made at www.hendrickfuneralhome.com
Condolences
We wish to convey our deepest sympathy to the family of Jack. We knew Jack as a wonderful,caring person with a friendly word and smile for everyone he met. As an active member of Morrison church in Cedarville, he will be greatly missed as part of that circle. God bless you all. Betty and Al and family
— Betty and Al Seminowicz, October 19, 2007
Uncle Jack was like a second father to me when I was growing up. He rode the tractor for hours with me, patiently answering questions. We picked wild raspberries out on the hog's back so Gramma could make us a pie - in hindsight we probably went berrying to give Gramma a rest from her share of incessant questions. He always had time to take me to Cedarville for a cylinder of ice cream in a cone. We took the hay wagon with a bag of oats as a seat on the way to town. One of my earliest memories is attending a band tattoo with Gramma and Jack, probably in Fergus, and having every hair stand up on my arms to the skirl of the pipes. I remember Sunday afternoons in the big kitchen at the farm with all the aunts and uncles present chatting and telling stories as the aroma of roasting goose filled the house. He was a fine uncle and I miss him.
— Carol Bell, October 17, 2007
Please accept my condolences on the passing of Jack. My parents were Harry & Etta Martin and were great friends of Jack's for many years. I remember Jack's mother, Jessie, quite well. Jack lived to a great age and I will always remember him as a great friend. When my father was unwell during 1997 Jack often came to sit with him so my mother could leave to get groceries. His kindness will always be remember by my family. Sincere condolences, Anne Symonds.
— Anne (Martin) Symonds, October 17, 2007