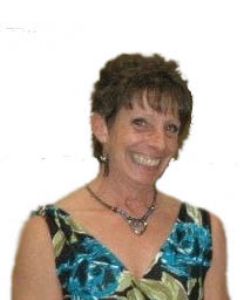 Christine Stokes
June 3, 2020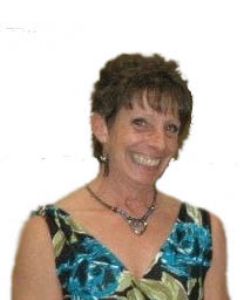 Christine Marie Stokes (nee Emerson), of Holstein, passed away at the Louise Marshall Hospital, Mount Forest, on Wednesday, June 3rd, 2020 in her 62nd year. Beloved wife of Bill Stokes. Loving mother of Dan Stokes and his wife Amber and Brandy Galbraith and her husband Nick. Cherished grandmother of Hayden Galbraith. Dear sister of Sandy Graham, Shari Emerson and Steve Stahlbaum. Predeceased by her mother Margaret Stahlbaum. Christine was a dedicated employee at Louise Marshall Hospital for many years, with many beloved friends. She will be missed by her precious devoted, furry companions. Cremation has taken place. As an expression of sympathy, memorial donations to the Louise Marshall Hospital Foundation would be appreciated by the family. Arrangements entrusted to the England Funeral Home, Mount Forest.
Condolences
Bill I am so sad that you have lost Chris,
As you know I had known her all my life. We grew up together on Woolwich in Guelph. Chris was a special friend we shared our secrets and jumped in puddles together.Over the years we were in and out of each others lives. She went West and I went North. She was the friend that offered me shelter when I left home for the first time. She was family to me. Chris and I worked at Al's pizza together in Guelph thats where Bill worked too, the nicest, kindest, smartest and strongest guy you could meet. Chris fell in love almost immediately. We had lots of laughs and tears over the years. Chris was a old soul she had such maturity about her when just a kid. Her strength was unmatched. She was meticulous, loved clean tidy environments. Always looked like a rock star such attention to details and YES loved her furry companions!.
Sadly I only found this obituary while trying to locate her whereabouts ( I am not on facebook). At this point in my life I too am 62 and never dreamed this is how I would find my childhood diva.. my heart aches for you Bill and for me. A loss that will stay with me forever!! See you one day dear friend. Tons of love to you Bill and your family... you are a better person and were privileged to have her in yiur life, but you know that! Susan xx
— Susan Falconer Henry, July 21, 2021
Dear Bill, Dan and Brandy, I just seen this and am so sorry for your loss. Elaine and my prayers and condolences go out to you. Paul & Elaine Braeker
— Paul Braeker, June 18, 2020
Dear Bill, Daniel, and Brandy. Mark and I are so sad to hear about Christine's passing. She was a wonderful lady with the biggest heart and a smile that would light up a room. She will be missed. Our thoughts and prayers are with you all. Take care. xo
— Mark and Cindy Aitken, June 17, 2020
Bill and family: I just learned of Christine's passing. I'm so sorry to hear this news. When someone you love becomes a memory, the memory becomes a treasure. Cherish all those memories. No one can take them away from you. Sincerely Starr Lindsey
— Starr Lindsey, June 11, 2020
Bill and family, I worked with Christine at LMH and always had a bubbly outlook and then a few years ago I found out you lived across the road from my niece in Holstein at her wedding at the farm. My thoughts are with you and your family at this time. Paula Ghent
— Paula Ghent, June 9, 2020
Christine always met you with a smile and she was a great cook and will be missed at Louise Marshall hospital. Condolences to her family.
— Hugh Perrin, June 7, 2020
My condolences to Christine's family and friends. She was a lovely woman and will be missed at LMH ever so much.
— Joan Arthur, June 6, 2020
Bill and family. Jerry and I are very sorry for your loss. Chris was an amazing person and she will be missed. Our thoughts are with you Jerry & Debbie McKinnon
— Debbie, June 6, 2020
Condolences from your neighbours on this sad and sudden loss. Hayden has lost his grandma much too soon in his life. John and Janet Moore.
— John & Janet Moore, June 6, 2020
We worked together for many years at LMH and I was always so appreciative of Christines strong work ethic.. Always a smile and a kind word. She will be missed. Peggy
— peggy Henderson, June 6, 2020
Bill & Family Gail and I were so very sorry to hear of Chris's passing. Please accept our Deepest Sympathies! Wayne & Gail Tonkin
— Wayne & Gail Tonkin, June 5, 2020
My most sincere condolences for your painful loss. Death is without a doubt a very cruel enemy that attacks us all equally. I imagine Mrs. Christine was a person very loved and respected by her family, who must be deeply saddened by her death, but the Bible gives us a message of comfort. In Isaiah 25: 8 it says: "He will remove death forever, and the Sovereign Lord Jehovah will wipe the tears from all faces. He will remove from all the earth the dishonor of his people, because Jehovah himself has said so." How beautiful will be the day when death will be resurrected and we can see again our loved ones who have passed away. Have a nice day and that the family does not know of sorrows. In the link I leave you a beautiful video called: "Is there hope for the Dead." https://www.jw.org/finder?srcid=jwlshare&wtlocale=E&lank=pub-imv_4_VIDEO If you have any questions or want to know more about it, I invite you to leave a message with me . Mail: cameliainmexic@outlook.com.
— Camelia, June 5, 2020