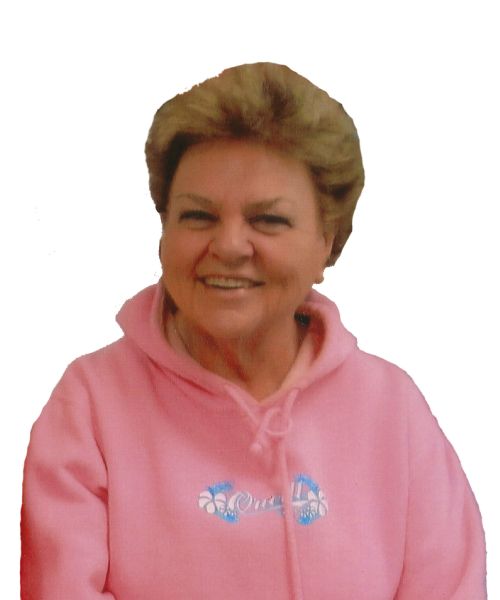 Cheryl Edwards
May 31, 2020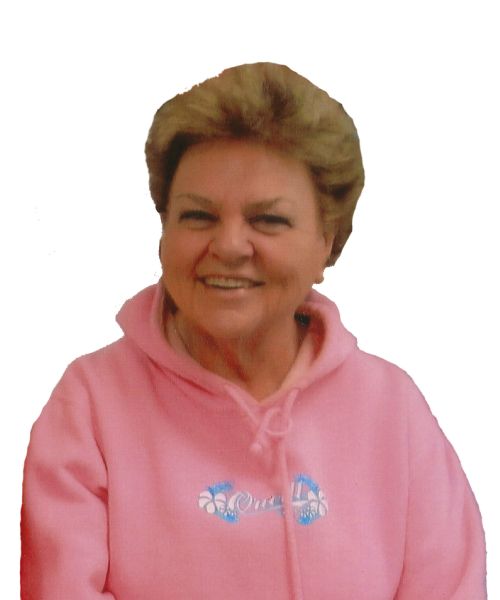 Cheryl Lynn Edwards, of Mount Forest, passed away at her residence, with her cats Ellie and Sophie by her side on Sunday, May 31st, 2020 in her 74th year. Fondly remembered by her cousins, extended family, many friends. Predeceased by her parents Walter and Joy Edwards, sister Dawn Brown and brother-in-law Glenn Brown. A private graveside service will be held at the Cochrane Cemetery. A public celebration of Cheryl's life will be held at a later date. As an expression of sympathy, memorial donations to the Humane Society or Cochrane Cemetery would be appreciated by the family. Arrangements entrusted to the England Funeral Home, Mount Forest.
Condolences
She was a really nice person whose great calling during her work and retirement was to advocate for the welfare of others
— Hugh Perrin, June 7, 2020
I am broken hearted at the loss of my colleague and more importantly my friend of 45 years. I never dreamed that when I spoke with you last week it would be for the last time. Cheryl you will be missed by everyone who's life you touched including me, but I have many wonderful memories that I will think of often. Rest In Peace my Friend. Love you Marcia
— Marcia Brown, June 6, 2020
I was so happy to see you last Xmas. You will never know how much you influenced me. As a young (almost new) lawyer your kindness and devotion to our vulnerable clients rubbed off on me. I am a different man as a result of meeting you. Dermot.
— Dermot Moore, June 5, 2020
Cheryl, you are going to be missed so very much. Always a joy and a pleasure to speak to and visit. You and my mom spent everyday of your illness together and you would find laughter and beauty everywhere possible. Love always and forever Beth, Kaylin and Carson
— Beth Dancy, June 4, 2020
To Sharon and Gail and all the Clark cousins of Cheryl. Rick and I are very sad to learn of Cheryl's passing as she was definitely a 'cousin' and friend through the years. Many memories of summer vacation visits and times of celebrations in Mount Forest and in Galt. A long history binding our families - we were privileged to know her!
— Linda and Rick Hawley, June 4, 2020
A message to the Clark cousins. We think about you as we remember the many wonderful family times especially the Carsom reunions. Cheryl was there for her mother, Joy, to be with her to celebrate her 100th birthday in her own home. We know from our sister Helen Knisley Wilton, that Cheryl was the main support for Dawn and Glenn in their time of need. Hopefully someone will pick a few flowers from Cheryl's lovely garden to place on her grave.
— Adel Francis, June 2, 2020
Cheryl, we remember many times that our families spent together, especially at our annual Carson reunions. We remember that you were there for your mother Joy, to be present for her to stay in her own home to celebrate her 100th birthday. Helen Knisley Wilton supported you as you supported Dawn and her husband Glenn in their time of need. Hopefully someone will pluck a few flowers from your wonderful garden and place them on your graveside. Our thoughts to all your Clark cousins. ( Adel Knisley Francis)
— Adel Francis, June 2, 2020
What a significant, loving, and impressive woman who has touched many people and their hearts though out her life. She will be sorrowfully missed by many. RIP, Cheryl! Best regards - Norm & Marion Knisley
— Norm Knisley, June 1, 2020
My greatest sympathy to Cheryl's friends and family. She was a very special friend for the last 50 years. Rest in peace my dear friend. Paula
— Paula Girvan Rexton N B, June 1, 2020