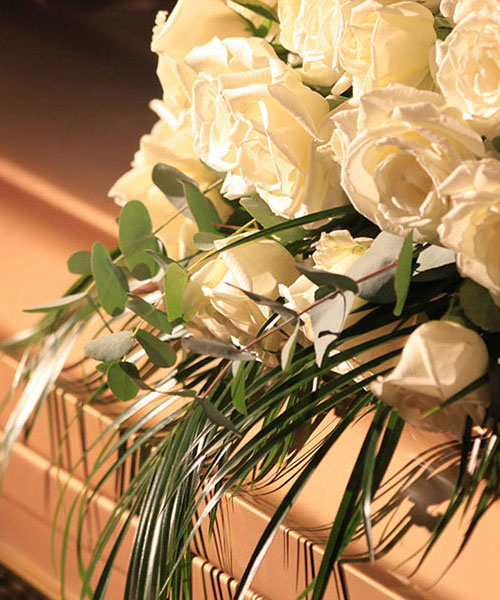 Stanley Bara
February 25, 2012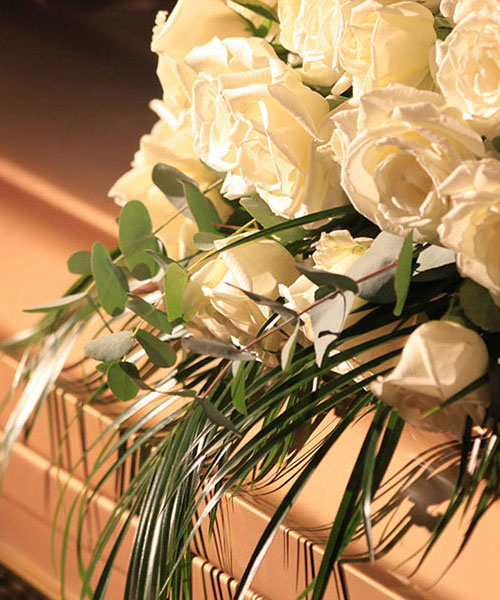 Bara, Stanley; at Louise Marshall Hospital, Mount Forest on Saturday February 25, 2012. Stanley Bara of Cedarville in his 82nd year. Beloved husband of Beatrice (Kozakova) Bara. Loved father of Stanley Bara Jr. & wife Eileen of Edmonton, Jana Bara of Toronto, Mary Borisenko & husband Alexander of St. Thomas and Eva Dors & husband Richard of Georgetown. Loving grandfather of Laura Hammer & husband Michael, Amanda Mehall & husband Thomas and baby to be, Marla Darmantchev & husband Vitaly, Cheryl Borisenko, Alysha Dors, Charlene Dors, Melissa Dors and Erika Dors. Loving great grandfather of Salix, Wolfgang, Nickolas, Noah and Jacob. Dear brother of Mana Hudcovic & husband Antonin of Slovakia. Survived also by his many nieces, nephews and their families. Predeceased by his brother and sisters. Friends may visit at the England Funeral Home, Mount Forest on Thursday from 2:00 to 4:00 & 7:00 to 9:00p.m. The funeral service will be held at First Baptist Church, Mount Forest on Friday March 2nd at 11:00a.m. Reception to follow. Interment at Belsyde Cemetery, Fergus on Friday at 3:00p.m. Memorial donations to the First Baptist Church Building Fund or to the Evangelical Baptist Camp would be appreciated by the family. On line condolences may be made at www.englandfuneralhome.com
Condolences
To the entire Bara family Our thoughts and prayers are with you during this very difficult time of loss. May God be your comfort and strength, now and in the future. With our love, Libby and Bernie
— Bernie and Libby Racinsky, March 5, 2012
Dear Bara Family: So so sorry to hear of your loss.Loosing a father and husband is such a heart rending tragedy. We remember him and his always cheery and lifting spirit from the Baptist church where he was always a positive blessing, thinking of others before himself. I'm sorry we were not able to make it to the funeral but was able to connect to Vera Jehlicka who suffered a loss 2 yrs ago, and who lives minutes away from Mount Forest. As we support one another our Lord is glorified. God keep you and your family , Love "The Syptak's"
— Milly and Ivo Syptak, March 4, 2012
Praying for your family at this time. Thanking our heavenly Father for the life of testimony that your father was to those that knew him. Though it is diffucult to say earthly good byes, there is comfort knowing your father is with his Lord and Savior. Praying for His hand of peace and comfort to you tonight and tomorrow.
— Roy and Anette Orchard, March 1, 2012
I will be thinking and praying for your family during this time. May the Lord continue to give you the strength that you need.
— Justin Krobel, March 1, 2012
Dear Al and Mary, We are sincerely saddened to hear the news of the passing of your father Stanley. Even through this time of sadness it is truly a blessing to know that Stanley has passed to glory with our Mighty Savior. May the Lord continue to keep and strengthen your spirits through this difficult season. Know that we are praying for you and yoru entire family at this time. Sincerely, the Keillors
— Jason and Nancy Keillor, March 1, 2012
Dear Bara family, We wanted to send our deepest sympathies for your loss. Please know that you are in our prayers. I(Pete)have fond memories of Mr.Bara from the old Montreal days! May Gods amazing peace be with you all. Pete & family.
— Pete Vasiliev, February 27, 2012
Please accept my sincere condolences. Death is our great enemy. However, we can find hope and comfort in the words found in Revelation 21:4 when "death will be no more, nor mourning, nor pain be anymore..."
— Phoebe Edmond, February 27, 2012
Oh behalf of the Sowpel family, I want to send our deep sympathies to the family. We know the grief you feel, but are gladdened to know the assurance of Mr. Bara's (Stanley)meeting face-to-face with our glorious worthy Lord Jesus! Our prayers are with you. Lily Taylor
— Lily Taylor, February 27, 2012
Dear Mrs.Bara and your family. We would like to express our condolences on a Homegoing of Mr.Bara. May the Lord comfort you and bless you at this time of sorrow. With prayers Vladimir, Sofia and family Rutkevich.
— Vladimir, Sofia,Lilia Rutkevich, February 27, 2012
We offer our heartfelt condolences and prayers at this sad time. We know that the family will miss him.
— Victor and Tania Borisenko, February 27, 2012
Nico and I are so sorry for your loss. May you really feel the the Lord's presence and His loving arms around you during this time. We are praying for you.
— Deb Lev Mulder, February 27, 2012
To our dear Beatrice, You and your family are very much in our prayers at this time. Your Stanley was such a wonderful man, he always had such a sparkle in his eyes even during these last difficult months. We will miss him dearly, but we rejoice know he has gone home to our wonderful Saviour.
— Kim & Herb Gibson, February 26, 2012