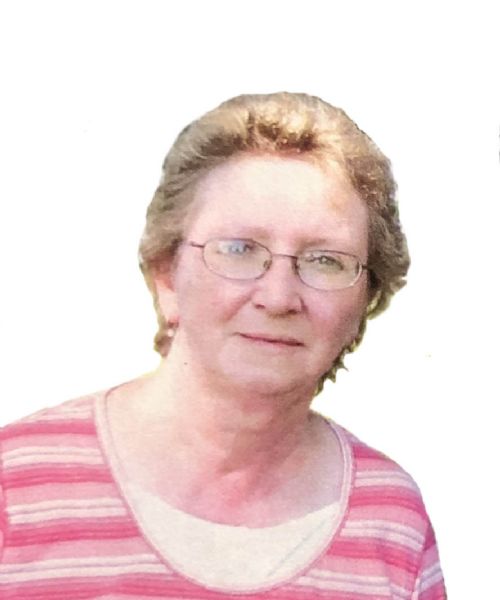 Mary Lou Burke
May 15, 2020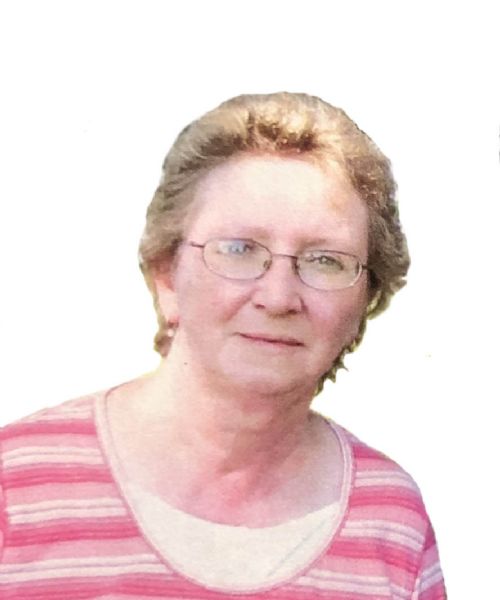 Mary Lou Theresa Burke passed away at her home on Friday, May 15th, 2020 in her 70th year.  Survived by her son David and his wife Tina.  Grandmother of Josh, Winter, Brocklyn and John.  Survived by her nephew Jamie Roth.  Predeceased by her parents Stella and Frank Wojtynksi and her sister Helen Roth.  Cremation has taken place.  A private burial will be held at Holy Cross Cemetery, Mount Forest.  As an expression of sympathy, memorial donations to Louise Marshall Hospital Foundation or the charity of your choice would be appreciated by the family.  Arrangements entrusted to the England Funeral Home, Mount Forest.
Condolences
So sorry to hear of MaryLou 's passing. She will be greatly missed
— Don and Marg Bracken, May 22, 2020
I've looked after MaryLou's hair for many years & we had lots of good chats & laughs. I was shocked & saddened to hear this sad news. To David & your family, please accept my sincere condolences . I'll remember your Mom fondly.
— Donna Shaw, May 19, 2020
it was a real blessing knowing and working along side of you my deepest sympathy and condolences to your family on the loss of you very special lady you were
— deborah mccomiskey, May 19, 2020
I knew Mary and her sister Helen in elementary and secondary school. It has been some years since I have seen Mary, but I remember her fondly. She and her sister were lovely people. My sympathy goes out to her family at this sad time.
— Julia Cardone, May 18, 2020
My deepest sympathy to Mary Lou's family . I knew Mary Lou from when we worked at Coats Bell quite a few years ago . Leona McNabb
— Leona McNabb, May 17, 2020
We met Mary Lou when Mom became a resident at the Saugeen home 5 years ago. She was such a delight and loved everyone she came in contact with and we enjoyed many laughs . She was certainly a treasure to have amongst us. I just saw her a week ago and we talked about how she was spending her retirement and how much we missed her. Our sincerest condolences. Marilyn McLeod and Dini MacKenzie
— Marilyn McLeod, May 17, 2020
Sending our love, healing vibes, and our most heartfelt condolences at this time. Cameron and Jody Hunt + Boys.
— Jody Hunt, May 17, 2020
I knew Mary from working at the nursing home.Very nice lady.Spent some New Years Eve with her and Gord.Good Times.She will be missed!
— Theresa Stephens, May 17, 2020
So terribly sorry to hear of Mary Lou's passing. We worked together years ago and she was always very nice to me. She was a really sweet gal and I'm sure you will miss her a great deal. The loss of a Mother is devastatingly painful, but they are always with us in our hearts and memories. I'm sure she is watching over all of you with love and pride! My sincerest condolences for your loss.
— Deborah Lapping, May 16, 2020