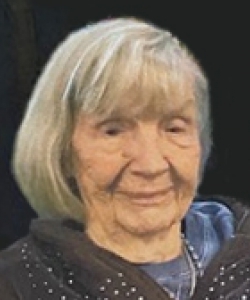 Agnes Mary MacDonald (MacNeil)
May 27, 2021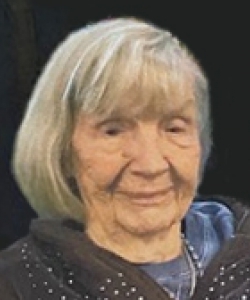 MACDONALD, (née MacNeil) Agnes Mary "Peggy" – Passed peacefully on Thursday morning, May 27th, 2021 at her LTC residence in Mount Forest, Ontario, she was 97 years old. Peggy was born in New Waterford, Cape Breton, Nova Scotia. She is survived by her eldest son, Brendan (Karen), their children Kevin and Heather (Jason), her great grandchildren Sophie and Evelyn, and by her youngest son Jamie (Kathryn), their children Aaron, Grant (Elena), and Alexander. Aggie was one of eleven children from Sarah and Alex MacNeil, with four sisters and six brothers. She is survived by one brother, Raymond. Aggie married Ian MacDonald in 1946 and lived in Montreal until moving to Toronto in 1973. She worked for the Ontario provincial government in the word processing department. In her retirement years she enjoyed spending her winters at her condominium with her family and friends in Treasure Island, Florida. A celebration of Aggie's life, which will include taking her ashes 'Down Home', will be held in the future. Family will notify all family and friends when the plans have been finalized. England Funeral Home, Mount Forest entrusted with arrangements.
Condolences
To Brendan Jamie and families our condolences on the loss your mom! Our thoughts and prayers to you all at this difficult time. RIP Aunt Aggie.
— Marilyn &David Langlois, June 10, 2021
To Brendon, Jamie and their families. Bruce and I are very sorry to hear of aunt Aggies passing. We all have very fond memories of Aggie. How she loved to play cards with her extended family in Florida. She was always a trooper.
RIP Aggie, you will be truly missed....
— Melinda Eldridge, June 10, 2021
Sorry to read of Aunt Aggie's passing. Sheldon and Aleah MacNeil
— Sheldon MacNeil, June 7, 2021