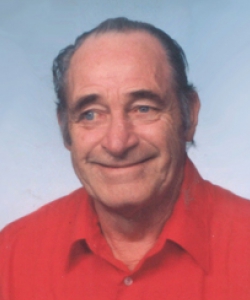 Harvey Gillies
May 30, 2021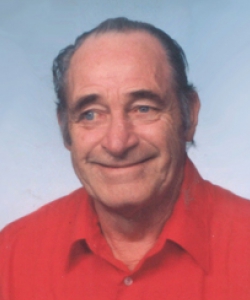 GILLIES, Harvey – Passed away peacefully on Sunday, May 30th, 2021 in his 93rd year. Beloved husband for 66 years of Betty Gillies (née Gilkes). Proud father of Roxanne Caughill (Philip Green), Giselle Tregunna (Peter), and Valerie Gillies. Proud grandfather of Denise Finucane (Lorne), Jennifer Groeneveld (Preston), Richard Caughill, Shawna Tregunna, Chantelle Abma (Kevin), Devon Tregunna, David McNeish (Ellie), Greg McNeish, Connie McNeish (Neil), Broderick Geddes (Chantal), and Daniel Clarke (Megan). Great grandfather of Marissa and Madison Groeneveld, Connor Finucane, Alexandria and Reginald Abma, Harriet and Iyhre Sanders, Bronwyn and Broderick Geddes. Harvey is survived by his brother Mervin Gillies, sister-in-law Ethel, his brothers-in-law Bruce Harper, Bob Harper and Harold Dally. He will be missed by many nieces, nephews, and extended family.
Harvey is predeceased by; his son, Tommy Gillies (1955), father Ralph Gillies (1973), mother Florence Gillies (née Keith) (1977), brothers Don (1992), John (1987), Keith (2009), Carmen (1932), Kenneth (1941), and Gordon Gillies (2011) (Mary Lou Burke (2020)), his sisters Betty Abercrombie (2006), Florence Harper (2021), and Marlene Harper (2016). Brothers-in-law Arthur Gilkes and Edwin Abercrombie, and sisters-in-law, Lois Gilkes and Joyce Dally. He is also predeceased by his father and mother-in-law Edward and Mary Gilkes.
Harvey was born and raised in Proton Township, where he worked in construction, the shoe factory, and Rothsay Concentrate. He and Betty enjoyed traveling to Germany, Ecuador, and several islands. Harvey was involved with Mount Forest Ag Society and Camp Quality. He enjoyed his retirement at Pike Lake with family and many friends. Harvey spent his last year at Royal Terrace, Palmerston where he loved playing bells and bingo while making many new friends. Thank you to all of "his girls", the nurses, PSWs and staff, that made his last year so enjoyable. Private funeral arrangements entrusted to England Funeral Home, Mount Forest.
Those wishing to make a donation in Harvey's memory are asked to consider Royal Terrace, Palmerston or the Louise Marshall Hospital Foundation, Mount Forest.
Condolences
Betty so sorry for your loss. Our deepest sympathy to you and your family.
Jim and .Ruth Penwarden
— Jim and Ruth Penwarden, June 10, 2021
Condolences Betty and family in the passing of Harvey.
— Ed and Sue Kelly, June 7, 2021
Betty, I'm so sorry to hear about Harvey 's passing. May God give you and yours the strength and peace you need during this sad time. May happy memories make you smile. Roslyn

— Roslyn Fortier, June 7, 2021
Thinking of you all during this difficult time.
— Jennifer McLean-Embling, June 7, 2021
our Mason family has great memories of being neighbors of the Gillies family living right across the road in Hopeville for many years. Neither family knew if they had 3 kids only or lots of times 6 kids!! What a great life Harv had with Betty, his girls, and all the grandchildren. You were always welcome at their home. Lots of stories and laughs. Keep the memories close to your heart, luv Donna, Darlene and Bob
— Donna Stoner, June 7, 2021
Dear Roxanne and your family, We were so sorry to read of your Dad's passing. Please ask Philip to give you a hug for us. May you feel the Lord's loving arms around you at this sad time. Sheryl & Bryan (Spring Valley)
— Sheryl & Bryan Elliston, June 7, 2021
Betty and Family....our thoughts and prayers are with you and your family at this time. Harvey was a very special man.
— Larry and Darlene Woods, June 7, 2021
Betty and Family, cherish the memories and know that you are in our thoughts and prayers as you travel through this difficult time. Alma MacRae and Family
— Alma MacRae, June 7, 2021
Dear Betty so sorry to read of you dear husbands passing...our deepest condolences to you and family Bill and Judy
— Judy Orchard Gerber, June 7, 2021
What true friends are made of. Jerry and I will miss the smile but treasure the memories. Betty and family are in our thoughts. Hugs. Jerry and Marian Pauley
— Marian Pauley, June 7, 2021
Dear Betty and family We have many memories of Harvey working at the fall fair together, always so helpful and smiling. Our thoughts will be with you in the days ahead. Sincerely Leonard Seifried Diane & Bill Dineen
— Diane Dineen, June 7, 2021
So sorry to hear of your loss. I have a lot of fond memories, like just sitting while he playing solitaire.
— Brant, June 7, 2021
Sorry to hear about Uncle Harve. Our thought are with you.
— Sheri and Dave, June 7, 2021
Condolences Betty and family.
— Ken and Karen, June 7, 2021
Dear Betty (of debbie and eye yi). So very sorry to hear of Harv's passing. I know you will miss him dearly. What a great guy he was, always a smile. Pretty special to us. Harv and our Leslie sure had a bond between them. We are thinking of you and the entire family. He will be missed❤️
— Randy and Meg Young, June 7, 2021
A lot of GOOD MEMORIES from years ago with friends. Al
— Al Brubacher, June 7, 2021