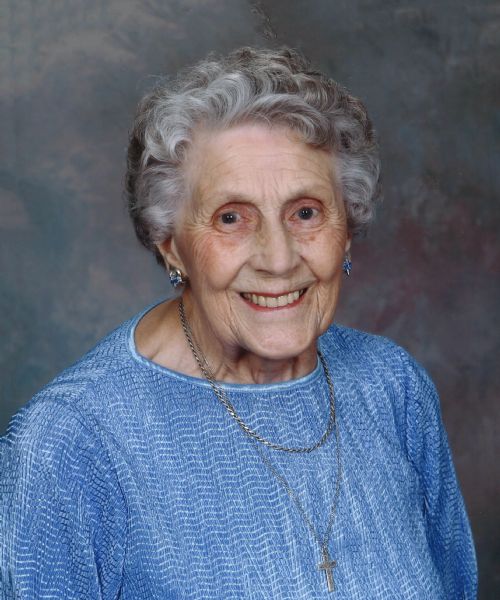 Evelyn Pritchard
April 11, 2020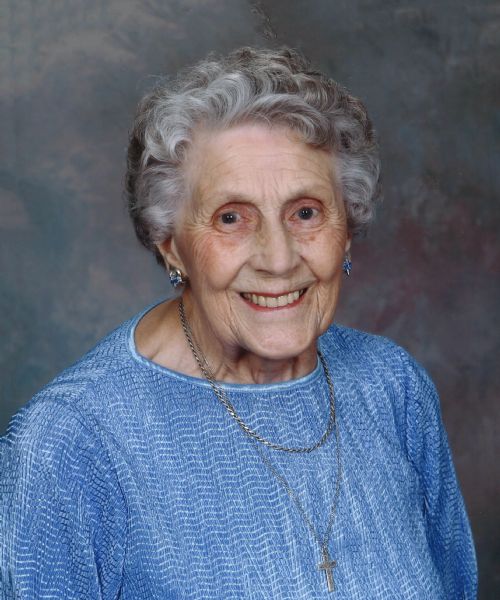 Mary Evelyn Francis Critchley Pritchard passed away on April 11, 2020 at the age of 92. Beloved wife of the late John Sydney Pritchard, and partner of the late Alan Keats. Loving mother of Barbara Pritchard Illingworth and husband Peter Illingworth, and Patricia Pritchard Fraser and husband Peter McKinnon.  Doting grandmother of John Illingworth (Lesley Love), Sarah Collier (Thomas Hudson), John McKinnon (Claudia Pedrero), and Glyn McKinnon (Natalia Simoes), as well as great-grandmother of Mairead, Brynn, Bronwyn, Benjamin, Kennedy, and Madison. Also loved by Alan's daughter and family, Marcia and Gene Rudolph, Hope, Brianna, and Todd.   Predeceased by her sister Rachel Jobson, and brothers George and Donald Critchley.   Much loved by the extended Critchley family and the Pritchard family in England and Wales.  Predeceased by her good friends June Webb, June Denton, Moyra Thomas, Norma Lanosky, and Gwen Walker. Born in Monteith in northern Ontario, where her heart always belonged, Evelyn moved to Toronto during the war and later settled in Weston.  She enjoyed her final years amongst the friendly townsfolk of Mount Forest. Dedicated to a life of work and service, Evelyn was formerly Paymaster at Humber Memorial Hospital and Kodak Canada.  She was a devoted founding member of St. Timothy-by-the-Humber Anglican Church and known for her exceptional generosity to family and friends, those in need, and her World Vision children.  Grateful thanks to the wonderful staff at Louise Marshall Hospital, Dr. Weinstein, as well as the Bayshore nurses. A private funeral service will be held at the England Funeral Home. Interment at Highland Memory Gardens, North York. As an expression of sympathy memorial donations to World Vision Canada, St. Paul's Anglican Church, Mount Forest, or a charity of your choice would be appreciated by the family. Arrangements entrusted to the England Funeral Home, Mount Forest.
Condolences
Ev..Mrs Pritchard..Mrs P..You've been in my life from my earliest memories, as the most steadfast friend to my Mom, June Webb...growing up on Yorkdale Cres,you were always there for my Mom and our family, your generosity of spirit always present. Your work and the love you put in to St Timothy's by the Humber, the ladies card club playing Pokeno, all those church bazaars and purchases to prepare for all of your gift giving, and all those Christmas remembrances for my own boys throughout their childhoods. You always had some gift ready for any occasion! Taking in my Mom as a "roommate" for a year in your 80"s while she waited for our house purchase.. Those invaluable visits to Mount Forest, the endless scrabble games over all those years, your Mandarin meals together, your child-raising and marriage years together as friends and neighbours. Our condolences go out to you Barb & Peter, Pat & Peter and to all Ev's grandchildren and great-grandchildren and the many friends whose lives she touched and who will most miss her love and support. We will certainly be honouring your Mom's memory with great fondness. We will miss you Mrs Pritchard. And thank you. Love always, Sue, Kevan & Eric
— Sue Webb, May 9, 2020
Dear Barb & family, my sympathies on the loss of your Mom. Do take good care.
— Diana Koehler, April 15, 2020
My deepest sympathy to the family.
— Carol Weber, April 15, 2020
Our deepest sympathy to the family and friends. We enjoyed having Evelyn as our neighbour for the last few years.
— Bill and Mary Allison, April 15, 2020
We offer our condolences to Barbara, Patricia and their families. Evelyn was a very positive person and always expressed kindness to others. She will be missed by all those who have had the opportunity to meet her. Her day-to-day interactions made the world a better place. She will be in our hearts and thoughts forever. Robert Illingworth & Family
— Robert Illingworth & Family, April 14, 2020
Dear Barb, Pat and families: We will treasure the wonderful memories of "Mrs P" and the good times over the years. She was a lovely lady of many talents. She always enjoyed a good laugh and was devoted to family. You are all in our thoughts. Pat, Paul, and family.
— P. Jolie, April 14, 2020
Our sincere condolences Barb Peter and family.
— John and Leslie Rutherford, April 14, 2020
Dear Barbara and Patricia, and your families, I was saddened to read the notice of your Mom's passing. It brought back some very fine memories of growing up as neighbour families on Yorkdale Crescent in the '50s and '60s. Our sincerest condolences, Jim Pincoe and family.
— Jim Pincoe, April 14, 2020
Barbara, Patricia and family, I'm glad that I was able to get to know your mom in the short time I had with her. Our visits were full of stories - how much she loved her family. She's dancing with her dad again. Thinking of you. Katie (PSW)
— Katie, April 13, 2020
Dear Evelyn's Family... It was an honour to have known your Mum, Grandmother & Great Grandmother. May you feel the Lord's loving arms around you at this difficult time.
— Sheryl & Bryan Elliston (St. Paul\'s Anglican, Mount Forest, ON), April 13, 2020