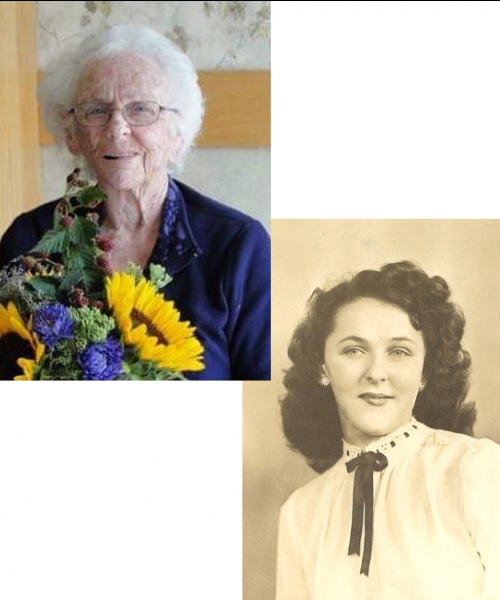 Marjorie Reading
June 20, 2021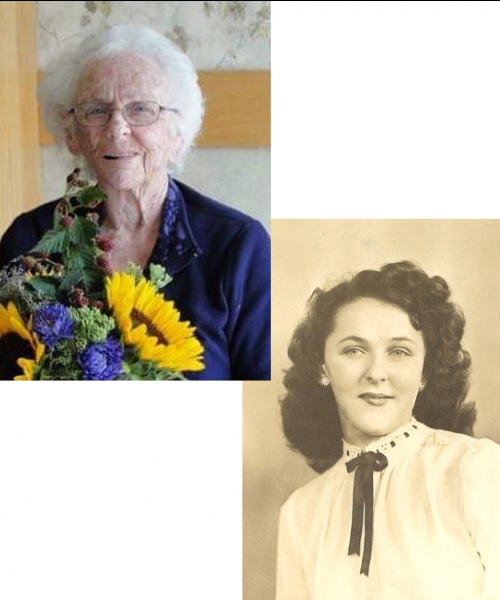 READING, Marjorie Evelyn – Went to be with her Lord on Sunday, June 20th, 2021 at the Louise Marshall Hospital, Mount Forest. Marjorie was born on December 2, 1928, in Toronto. She is the loving mother of Judy Buchan (John), Trish Grenier (Henri), Linda Court (James), Robert Reading, Donna Chambers (Brian), Ruth-Anne Gardiner (Rob), Janet Huys (Gord), Ronald Reading (Rosy) and Lou-Anne Hemmings (Chris). Proud and cherished Nana of Andrew (Sheryl), Amy (Jamie), Melissa, Jaimie (Lee), Adam (Brittany), Jesse, Tyson (Patti), Kevin, Scott (Kelly), Evan, Sherri-Lynn, Daron (Rachelle), Bronson (Sara) and Veronica (Jesse). Fondly remembered by great-grandchildren Emma, Ava, Zoey, Gavin, Lincoln, Abigail, Isabella, Kaitlyn, Annabella, Emily, Hunter and Harland. Predeceased by her parents Ethel and Russell Fretz, brothers Donald and William and sisters Joan and Eleanor. She was a long-time member of the Laidlaw Memorial United Church, Hamilton before relocating to Mount Forest. Marjorie always loved to go on trips or outings with family and friends. She was a very talented lady who enjoyed knitting sweaters or blankets for the grandbabies, painting, art crafts, cooking, baking, paper tolling and stained glass. Private funeral arrangements have been entrusted to the England Funeral Home, Mount Forest. A private family service will be held at a later date. Those wishing to make a donation in memory of Marjorie are asked to consider the Laidlaw Memorial United Church, Ottawa Street, Hamilton. For information or to make a donation please visit www.englandfuneralhome.com
Condolences
God speed Mom.
I'll miss your soft hands tapping my cheeks.
Love Lou-Anne & Chris
— Lou-Anne, June 25, 2021
Sad to see mom go so quick. Mom was a mom that everyone loved and adored. She will be missed by many and always remembered as a special person in my heart. Love you mom, till we meet again. Missed by Ron,Rosy,Bronson,Sara baby B, Veronica,Jesse,and Harland.
— Ronald Rosy Reading and family., June 24, 2021
So sorry to about Marjorie's Passing. She was a wonderful lady. Thinking of you Trisha your family.
— Heather Eurig, June 23, 2021
Rest In Peace mom, you will be missed. Love Ruth, Rob, Scott & Evan.
— Ruth Gardiner, June 23, 2021
Sending our deepest sympathy to you and family, may you always cherish the fond memories you shared.
SHirley and Geoff
— SHirley and Geoff, June 23, 2021
Sorry to hear of Marjorie's passing. Happy to think she is reunited with loved ones, clear minded and full of joy, as I remember Marjorie. I remember the day we played Wii at the Nursing Home in Mount Forest. Marjorie always made the best of things. Marjorie will always be remembered for her energy, her talent, her kindness, and the joy she took in her family. You have all done such an amazing thing in the way you have cared for Marjorie in these last years. May God Bless you all. Our prayers are with you. Jesus said, 'You have pain now, but I will see you again, and your hearts will rejoice, and no one will take that joy from you."
— Rev. Doug Moore, Minister at Laidlaw Church, Hamilton, June 22, 2021
Cherish all your wonderful memories.
Hugs Barb and Rick
— Barb Bauldry, June 22, 2021
Hate to add you leave us here but The Lord has called you home. RIP Mom
— Linda, June 22, 2021
My heartfelt condolence to all of the family and friends of Marjorie. My thoughts and prayers are with you. Keep all the good memories close.
— Debi Goulding, June 22, 2021
Dearest Aunt Marjorie. May you rest in peace. The end of a very special era. Susie
— Susan M, Cook, June 22, 2021