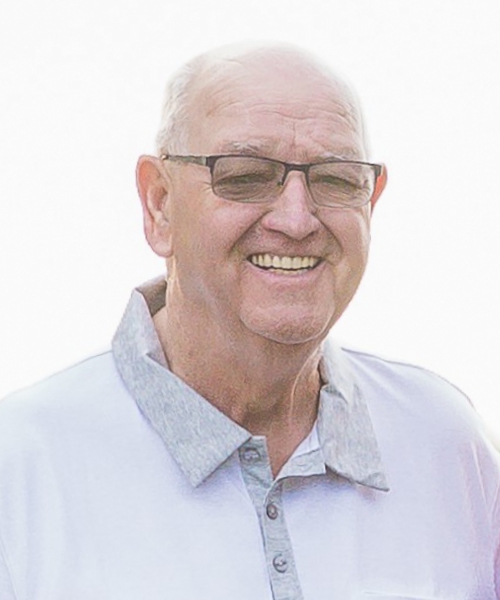 David "Dave" Carmount
June 23, 2021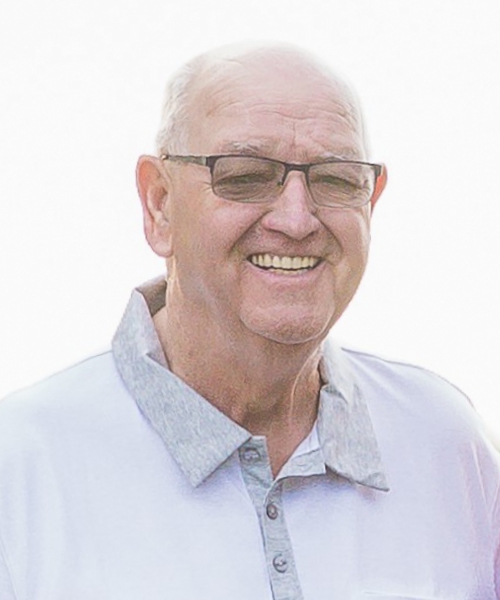 CARMOUNT, David - It is with broken hearts we share the passing of David Orville Gordon Carmount at Grey Bruce Health Services - Owen Sound on Wednesday, June 23, 2021 in his 74th year. Survived by his wife of 51 years, Doris (née MacDonald) and children, Jeff (Lorie) of Port Elgin and Pam Charlton (Terry) of Brantford. Also survived by grandchildren: Brady, Bryanna, Chase, Raechel, Reegan, Cailyn and Kelsey; his brother Dale of British Columbia and sister Kathy (Bruce) Rowbotham of Coldwater. Predeceased by his brother John and sister Sandra (George Whetham). Remembered by Ross MacDonald, Doug & Ruth MacDonald, Murray & Patti MacDonald, and many cousins, nieces and nephews. Dave was a proud member of IBEW Local 804 for over 40 years and built a large network of friends in the electrical industry. His work took him to Wiarton during the hospital build, where he discovered Blue Water Park. This became his second home for the next 28 years. Dave loved spending time with his trailer family, fishing in the bay and the shenanigans around the campfire. His greatest joys came from travelling with his fifth wheel and spending time with his grandchildren. As per Dave's wishes there will be no service. Cremation has taken place. In lieu of flowers, donations can be made to Cancer Patient Services or Louise Marshall Hospital Foundation. Arrangements entrusted to England Funeral Home, Mount Forest.
Condolences
I met Dave while working at the Bruce. He was a real gentleman who seemed to know everyone and everyone knew him.
He was a respected electrician within Local 804 and beyond.
Condolences to Dave's family.
— Doug Langdon, June 24, 2021
Dear Doris and family. We are very sorry for your loss. Dave was a great guy and we could always see how proud he was of his family and how much he was loved. We always enjoyed going out for lunch with you both and our visits. RIP Dave, you will be missed. Patti & John Weber X0XO
— John Weber, June 24, 2021
We are saddened to learn of Dave's passing. Our condolences to Doris and the entire family.
— Terry & Donna, June 24, 2021
So sorry to hear of Dave's passing. Thoughts and prayers Doris to you and all the family. We had a lot of fun in Wiarton camping...he left us with great memories. RIP Dave.
— Kim and roland, June 24, 2021
Doris and family. I was so sad to hear this. The pain is real. As children we always welcome at the Carmount's. We had so much fun with the shinanican children can get into. David was the same anytime we would meet. He was a wonderful caring man to family, friends and all who met him. Blessings to all.
— Donna [Weltz] Marchesich-Henderson, June 24, 2021
Doris words never enough but sorry for your loss, take all thinking of you in your time of
sorrow. Brian
— Brian Elliott, June 24, 2021
To all the family of Dave, please accept our sincere condolences. As an 804 electrician I worked alongside Dave numerous times over the years as our paths crossed on different construction jobs. I did not get to know Dave on a huge personal basis but I certainly recall conversations of his love for pulling a big trailer around with a big truck and finding great spots with good air and sunshine to shorten up the winters. Rest in Peace Dave.
Sandy and Sue Fair
— Sandy and Sue Fair, June 24, 2021
So sorry to hear the passing of Dave. Our condolences go out to Doris and the Carmount families
— Doug & Donna Darroch, June 24, 2021
Doris Jeff Pam and families. Our prayers and thoughts are with you at this very difficult time. Cherish the memories.
— Lorne and Florence Moyer, June 24, 2021
Bryanna and family
We were so sorry to hear of yourGrandfathers sudden passing Thoughts and prayers for the entire family Ted and Judy Watt (Jacks Gramma and Grampa)

— Ted and Judy Watt, June 24, 2021
Our condolences Doris and family, cherish all the memories. Lorraine and Harold.

— Lorraine and Harold Death, June 24, 2021
Doris, Jeff, Pam and families, we are so sorry to hear of Dave's passing, he was truly one of the good ones, always a great story teller and a great birthday cake maker! He will be missed, you are all in our thoughts,
— Jerry and Valerie Arthur, June 24, 2021
Doris & Family:

Sending our sincere condolences to you. May your memories give you comfort now and in the days to come. We always enjoyed our visits at Bluewater Park.

Jack & Elizabeth


— Jack & Elizabeth Milligan, June 24, 2021
Dave was a wonderful mentor and friend to me. I will be forever grateful for the guidance and patience he bestowed upon me as a fellow Mount Forest brother within the Union. I am reminded of our many carpool trips to and from work and the laughs we shared. Dave will be missed by many and I will think of him often. Fraternally.
— Mark Watson, June 24, 2021
To Doris and family, we were saddened to hear the news of Dave's passing.. He was a great guy who lived life to the fullest, and always had a smile for everyone he met.. cherish all the wonderful memories he left to each of you. Marg and Jim Stortz
— Marg and Jim stortz, June 24, 2021
<<
1
2
>>