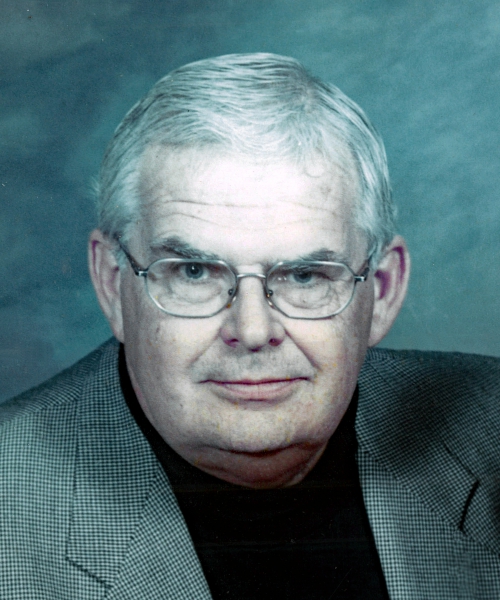 John "Terry" McFarlane
June 27, 2021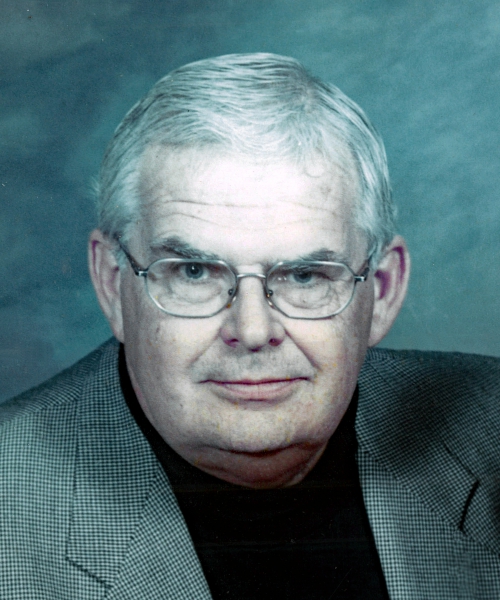 McFARLANE, John "Terry" - Peacefully on Sunday, June 27, 2021, at the Louise Marshall Hospital, Mount Forest in his 77th year. Beloved husband of the late Elma McFarlane (2015) and Joan McFarlane (1992). Loving father of Tom McFarlane of Cambridge, Becky McFarlane of Toronto, and Ben McFarlane of Hamilton. Loving Grandpa of Brendan, Dana, Levia, June and Odetta. Dear brother of Tom McFarlane and his wife Diane of Palmerston. He will be sadly missed by his dear friend Miriam Long, his niece Kristen and nephew Sean, and by his extended family and friends. Terry will be remembered by his many students and colleagues, whose lives he touched, during his more than 30-year teaching career at Mount Forest Public School. Those wishing to pay their respects are welcome to share a memory on England Funeral Home's website. A Memorial Service will be held at the Mount Forest United Church on Friday, July 2, 2021 at 1:00 p.m. with visitation from 11:00 a.m. - 1:00 p.m. In order to attend the visitation and/or memorial service, you must register through the funeral home website: www.englandfuneralhome.com or by calling (519) 323-2631. Please note: as per the directive of the Bereavement Authority of Ontario, attendance numbers will be restricted, masks are mandatory and COVID-19 protocols are in place. Those wishing to make a donation in memory of Terry are asked to consider Drayton Entertainment which supports the Drayton Festival Theatre or the Mount Forest United Church. Funeral arrangements entrusted to England Funeral Home, Mount Forest.
Condolences
Sending condolences to Terry's families, he was a fantastic teacher and all around great friend. The days he drove my daughter home from school when she broke her toe will be forever remembered. Will miss your smiling face and great talks. R. I. P. Terry

— Karen Switzer, June 29, 2021
My deepest sympathies to Terry's family and friends. He was my favorite teacher of all the teachers I ever had. He had a way to bring out the best in a child in a very loving, kind way and had a great sense of humor. He will surely be missed. I will never forget him.
— Linda Ross, June 29, 2021
So sorry for you loss . Mr Mcfarlane was an amazing teacher and he could get your attention with a quick throw of a piece of chalk off the corner of your desk if you where not paying attention to his lesson . He still called me by my first name many many years after being in his class . Rest in peace Wendy Abbott
— Wendy Abbott, June 29, 2021
Just reading these messages shows the legacy Terry has left. How wonderful for his children to witness his humble but extensive impact on the students he shared a classroom with over the years. My memories of Terry are as a family man with a short, quick wit. Sincere condolences from Australia to Tom, Becky, Ben and their families alongside Tom, Diane, Kristen & Sean's tribes. Bj xo
— Barbara Roads, June 28, 2021
— Barbie Jo, June 28, 2021
How do you say goodbye to such a precious, longtime friend? Terry was such an important part of my life since we met as teachers at Mount Forest Public School in 1980. We shared so many experiences taking our students to camp, planning units of study, putting together meaningful assemblies, misbehaving during boring staff meetings, putting together class lists.... His heart was huge, his sense of humour quick, and his love for his family and friends enormous. I am so thankful that he continued to be my friend even after he retired and will hold my memories of him close to my heart.
Tom, Becky, Ben and families, I am so sorry. Your Dad loved you so much and always tried to keep me up to date with what was going on in your lives. He was so incredibly proud of you all.
— Donna McFarlane, June 28, 2021
Tom, Becky, Ben & families, so very sorry to hear about your Dads passing , I have many fond memories of him & of all of you from when I babysat. No matter how many years passed when I would see your Dad I always referred to him as Mr. McFarlane, could never not think of him as a teacher. Thinking of you all.
Kim Cottell Janzen
— Kim Cottell Janzen, June 28, 2021
I will never forget your kindness. You were an amazing teacher and made me feel special every day. "Terry Terry, your eyebrows are so harry". I will miss running into you at tims and catching up.
— Vroomie, June 28, 2021
So sorry for the loss of a wonderful man and teacher. I was so glad that both of my kids had him as a teacher. He always made his students feel special.
— Yvonne Stewart, June 28, 2021

We are so sad to hear of Terry's passing. He was a GREAT neighbour and a wonderful friend as well as a terrific teacher to our children. We will miss him at Prime Timers also. Garn and Barb Troyer
— Garn and Barb Troyer, June 28, 2021
Mr. McFarlane was an amazing man. A teacher that made a huge impact on my life. Not only teaching academically, but going above and beyond to teach life lessons. He will be sincerely missed.
Prayers and thoughts to the family.
— Kameron, June 28, 2021
Tom, Becky, Ben and families

Our deepest sympathy to all of you. Our thoughts and prayers are with you .

Aunt Sharon
Melissa, Jason, Natalya, Joshua, Jocelyn
Jeremy, Tara, Ariel
— Sharon Hamel, June 28, 2021
Terry was a wonderful neighbor or 33 years, best neighbor ever. We will really miss him. RIP Terry
— Jim and Donna Gordon, June 28, 2021
Mr. McFarlane was my favorite teacher in grade 4. Have great memories.
He taught with kindness, gentleness, enthusiasm brought out the best in all of his students.
Diane (Gibson) Hepburn
— Diane Hepburn, June 28, 2021
My deepest condolences to the family of Terry. I don't know anyone who didn't absolutely love him as a person and as a teacher . Always funny, always fun and yet I remember many of the things he taught me just even in the playground . Much to my delight he remembered me when he was doing music with my own children and a memorable "well, well , well Miss Reid ", was his smile lit greeting . One of a kind , he will be greatly missed .
— Trina Reid, June 28, 2021
Mr. McFarlane left an indelible imprint on me. One of my favourite teachers, and such a kind soul. He will be greatly missed by so many. Sending love out to his family in their grief.
— Angela (Collings) Munday, June 28, 2021
Mr McFarlane was my grade 4 and favourite teacher! Luckily we could stay in touch via Facebook and I was lucky enough to see him at the Mt Forest Homecoming a few years ago. I want to extend my deepest condolences to the family and make sure they know how many lives he touched. He was a great man and will be missed by many.
— Lorrie (Adam's) Hopf, June 28, 2021
<<
1
2
>>