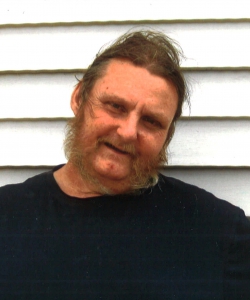 Alan Leslie Spahr
July 4, 2021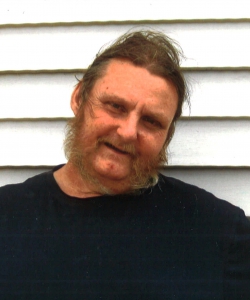 SPAHR, Alan Leslie – Of Mount Forest, passed away unexpectedly on Sunday, July 4th, 2021 in his 61st year. He is also known fondly as Al or Sparky. Dear brother of Verna Fletcher, Jeanne Wright and her husband Mike, Barb Noonan, Ken Spahr and his wife Rose, and brother-in-law of Linda Spahr and Marian Spahr. Survived also by many nieces, nephews, great-nieces and nephews and their families, and some long-term friends. Predeceased by his parents, John and Kathleen Spahr, his brothers, Bill, Lloyd and Barry Spahr. Also predeceased by his sister-in-law Norma Spahr and brothers-in-law Jim Noonan and George Fletcher. Alan had a great appreciation of music from listening to, and playing several instruments. He very much enjoyed a good jam session. He was also always fixing, building or inventing things and thoroughly researching any theory or topic he wanted to know more about. Alan enjoyed a good friendly debate with friends and family. A private family funeral will be held at a later date. In lieu of donations, please just take the time to appreciate your friends and family and take good care of each other. Arrangements entrusted to the England Funeral Home, Mount Forest.
Condolences
I miss you, Uncle Al. You spent loads of time at our house when I was younger. Since you were only a few years older than me, I was always the first in my age group to be listening to the latest cool tunes. Thanks to Mom and Dad, you, and Uncle Donnie, I developed a great appreciation for music. Although as I got into my teens, you didn't share my love of metal, punk, and hardcore. :) You also had a great love for animals and a strong sense of justice, which made me feel very connected to you. After moving away from Mount Forest at 19, I didn't see you very often, but when I did, you were always easygoing, polite, and interested in what I was up to...even wanting to learn more about veganism. Rest easy.
— Sue Spahr, July 20, 2021
Al, Im still in shock...I just seen you two weeks ago, Im so glad I dropped by, as usual you were helping someone load there bike. You came out, hadnt seen you for a few years, it was so good to see you, ill cherish that hug forever. You will be missed by so many here in Mount Forest, your name should be right up there beside it, you are and always will be a part of this town like no other, a true friend a jam artist always had your door open to whomever needed help. You will be greatly missed..In Gods arms till we meet again...
Laura🙏💖
— Laura Richard, July 17, 2021
Can't believe your gone, sorry to the faimly for your loss. Nothing can separate you from the love of God , not life or death....rest in peace my friend
— Julie Pugliese, July 16, 2021
Condolences to Al's family from Stack family. So sad to hear of his passing may he rest in peace.
— Jo-Anne Stack, July 14, 2021
You were my Uncle Pats best mate and I know he will miss you greatly. I didn't know Sparky really, but he has always been a part of my life.
RIP Sparky

— Krista, July 12, 2021
Our thoughts and prayers go out to the Spahr family.
So sorry for your loss.
Cathy Dursun (White) and family.

— Cathy Dursun, July 10, 2021
Although I only knew you a few years you were a kind and gentle soul, always making me laugh..R.I.P sparky....my condolences to your families..my thoughts are with you all.
— Louise sanderson, July 9, 2021
You will be mist you were a good man and friend
— WILL BURLEIGH, July 9, 2021
Thinking of you all, at the sudden passing of Sparky! Alan was an interesting fellow, an easy-going guy. I can relate to your loss as my family did with our brother Gary! Rest in Peace SPARKY.🙏🎸
— Patti Young, July 8, 2021
The coolest uncle when I was a kid, my first time on a motorcycle was with him, I think of him everyone I ride!
— Jeffrey Ferrier, July 8, 2021
My dear friend may you rest in paradise you were always so very kind to me and my family I will carry many fine memories with me until we meet again 🙏🏻❤️
— Teresa Matthews, July 8, 2021
Sincere sympathy to the family. He was quite the "Sparky".
— Lynne Turner, July 8, 2021
Condolences to all family members, he would come into No Frills and we would have a great take. So sad

— Karen Switzer, July 8, 2021
R.I.P. Sparky', sending my condolences to the family 🙏
— Pam Schieckoff, July 8, 2021
Oh, my goodness. Sparky -- wow. Just found out. My condolences. So many good memories...
— Peggy Sue, July 8, 2021