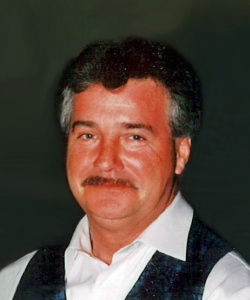 Robert "Bob" Carter
July 26, 2021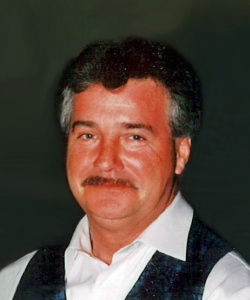 CARTER, Robert "Bob" – Passed away after a brief illness on Monday, July 26, 2021 at Guelph General Hospital at the age of 66. He will be always remembered as "Crash". Bob was the caring father of Mitchell Usher-Carter and dear brother of Linda Smith and Jeff Carter. Predeceased by his parents Betty (2016) and Jack Carter (2002) and by his brother-in-law Ken Smith (2017). He will be missed by his nieces, nephews, and many friends. A private funeral service will be held at a later date. In lieu of donations please take care of yourselves and appreciate every day. Arrangements entrusted to the England Funeral Home, Mount Forest.
Condolences
A lot of good times with Bob. May he rest in peace. Keep er out of the rhubarb Crash.

— Murray Adam, November 6, 2021
Mitch we all send you are deepest sympathy during these hard times. We are so sorry to hear about the loss of your dad. Only time can heal your sorrow. Sending you hugs!
— Christine & Don Clark and Family, August 29, 2021
Dear Family so sorry to read of your loss. Crashes mom was my Avon lady and she often spoke of her loving son.
Our deepest condolences to your family God Bless
— Bill & Judy Gerber, August 12, 2021
Sorry for your loss Mitchell. Thinking of you while you navigate through this difficult time.
— Elizabeth Roberts, August 11, 2021
My sincere condolences to you Linda and your family.
Losing a member of your family will leave an empty chair at family gatherings, but memories will hopefully always be there.
Miriam Long
— Miriam Long, August 4, 2021
Linda, Jeff and Mitchell. Very sorry for your loss. My condolences to all of you. Rest easy Crash.
— Bart Penwarden, July 30, 2021
To Linda & Carter Family
My condolences to you & the Carter Family
Doreen Love
— Doreen Love, July 30, 2021
I was so sorry to hear this sad news, Mitchell. David told me yesterday. It's a huge loss for you. Sending my sincere condolences to you and family. Take care.
— Lesley McInnis, July 30, 2021
Linda and family, so sorry to hear of your brother's passing. Our thoughts and prayers are with you during this difficult time.
— Joe & Katheryn Meyer, July 30, 2021
I'm sending my deepest condolences to you........I am very sorry for your loss.
— Karen Us.her, July 30, 2021
So very sorry Mitch, Linda and Jeff. He would like your instruction for everyone to take care of yourself and appreciate our days. Hugs to you all.
— Ruth Truax, July 30, 2021
Our deepest sympathy to Linda, Jeff and Mitch. Ken and Karen
— Ken and Karen Thompson, July 29, 2021
My deepest sympathy on the loss of your father, brother and uncle.
Sharon Wilson
— Sharon wilson, July 29, 2021