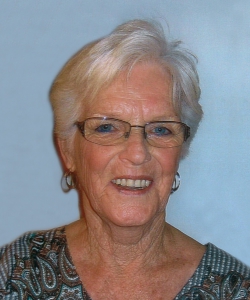 Velma Cumming (née Busby)
August 15, 2021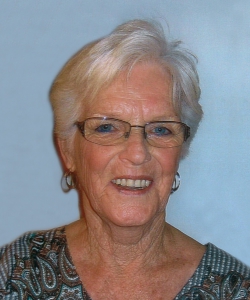 CUMMING, Velma (née Busby) – At home with her loving family by her side, Velma passed away peacefully after a short battle with cancer, on Sunday, August 15, 2021 in her 86th year. Cherished wife of William "Bill" for 65 years. She will be sadly missed by her children Gary, Randy (Yvonne), Lynne (David) and Keith (Julie). Dear sister to Harry (Elaine), Wendy (Ted) and Debbie (Francis) and sister-law of Grace. Velma loved her grandchildren; Jason, Katlyn, Mackenzie, Karli, Kyle and Matthew, and her great-grandchildren; Rowan, Alexa and Sunny. Predeceased by her parents, Herbert and Margaret Busby and siblings, Nina and Jim (Grace). She especially enjoyed watching her many nieces, nephews and their families grow over the years. She had a wonderful smile, was the best listener, and always knew what to say.
We can't thank everyone enough for helping us through these past four months with countless visits, phone calls, emails, Facebook posts and texts. We are amazed and in awe of the wonderful care Velma received from the palliative nurses; Kathy, Jeanette, Heather and Sandra, along with Dr. Lund. A special thank you to PSWs; Megan, Heather and Janice. Cremation has taken place. Visitation will be held at the England Funeral Home, 294 Main Street South, Mount Forest, on Saturday, August 21, 2021 from 10:00 a.m. – 1:00 p.m. Graveside service to follow at Molesworth Cemetery, located 5.5km west of the town of Molesworth on Highway 86. You do not need to schedule an appointment to attend the visitation but please know you may be required to wait outside for a period of time if capacity numbers are reached inside the funeral home. Those wishing to make a donation in memory of Velma are asked to consider Cancer Patient Services of Mount Forest. Funeral arrangements entrusted to England Funeral Home, Mount Forest.
Condolences
Bill, Gary, Randy, Lynn, Keith and family.
My deepest sympathy to your families. I will always remember Velma and Bill being a huge part of Ponsonby community and Ponsonby Recreation Club in its early years. Ponsonby Minor ball continues to thrive due in part to her efforts in its early years. Back in the day Velma was kind enough to host a double wedding shower for Deb Burjoski and myself. Many fond memories. My thoughts and prayers are with the family. Sincerely Shirley Bakker Obergan.
— Shirley Bakker Obergan, August 28, 2021
Dear Bill & Family,
Our sincere sympathy on Velma's passing.
Ron & Shirley Higgins
— Ron & Shirley Higgins, August 23, 2021
W e send our condolences to Bill and Family and so sorry to read of Velma's passing and remembering her from
the Ponsonby Ball years.Thinking of you All...Jeanne Taylor and Family
— Jeanne Taylor-Richardson, August 23, 2021
Our sincere and deep condolences to Bill and the entire family on the loss of such a great lady. Always smiling, ever gracious and so much fun to spend time with. You were all very lucky to share her life and her love. She will live on in each and every one who had the good fortune to know her.
Teresa and Roger
— Teresa Roedding, August 20, 2021
Dear Uncle Bill, Lynn, Keith, Randy, Gary and families;
My sincere condolences to you all at the passing of Aunt Velma. I will always treasure my memories of her as a dear aunt. We all wish that we could be there with you but unfortunately cannot at this time.
Aunt Velma will remain in our hearts forever and all of you will be in our thoughts and best wishes.
With the sadness of losing Aunt Velma and the joy of having known her,
Kim
— Kim Greig, August 20, 2021
My sincere condolences to Bill and to the Cumming family and to all those who had the opportunity of knowing Velma; She was so thoughtful and very loving in every way.
Prayers for strength and comfort in these very difficult times.
May Velma RIP and in no more pain, cancer free 🙏
She will be absolutely missed by so many, including myself, May her memories be a blessing xoxo
— Louise Howe and family, August 18, 2021
My deepest condolences. Velma was an absolutely beautiful lady. She was full of poise and Grace. She touched my life in a beautiful way. 💗
— Shannon Busby, August 18, 2021
Sending our deepest sympathies to you and your family at this time.
— Stella Baird, August 18, 2021
Please accept my condolences... Doug Cameron
— Doug Cameron, August 16, 2021
Sending sincere sympathy to Bill & family & Busby families.Velma was a very special Lady
— From the Miller Families, August 16, 2021
We are saddened to hear of Velma's passing. She was always so welcoming and positive. Our thoughts and prayers are with you Bill and family.

Doug and Cathy

— Doug and Cathy Rice, August 16, 2021
Our sincere sympathy to Bill and family on the passing of Velma. A privilege to have known Velma. She will be missed by her church family and her many friends. Russell & Marilyn Rogers
— Russell and Marilyn Rogers, August 16, 2021