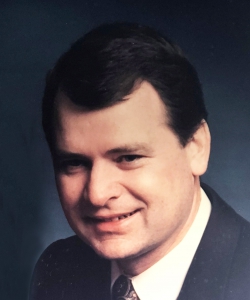 Lorne Small
August 12, 2021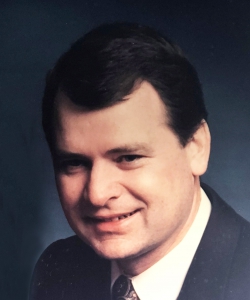 SMALL, Lorne - Passed away peacefully at Louise Marshall Hospital on Thursday, August 12, 2021 in his 76th year. He is now reunited with his wife and soulmate, Jennifer Small. Cherished father of Eric Small, Mavaline Small, Mavis Small, Malynne Small, Vanessa Small, Gregory Small, Derek Small, and Tina Graves (née Small). Proud grandfather of Declan, Hayden, Kaliya, Ashley, Jackson, Paige, Mackenna, and Marshall. Lorne will be missed by his siblings, nieces, nephews, extended family and friends. Predeceased by his parents Elvet and Myrtle Small.
Lorne proudly cared for the Hellyer Heritage Farm, together with his late wife Jennifer, over the last 30 years. To enrich their lives, Lorne and Jennifer expanded their family on the farm, igniting a passion within the next generation. Cremation has taken place. A private celebration of life will take place. In lieu of flowers, memorial donations to the Family and Children Services of Guelph and Wellington County would be appreciated by the family. Funeral arrangements entrusted to England Funeral Home, Mount Forest.
Condolences
Eric, Mavis, Mavaline, Maylynn and Vanessa.
I am sorry to hear about the passing of your dad. I enjoyed our chats as I got to know him being all of your teacher over the years. Your mom and dad truly loved you all and were always proud of you. Reflect and remember your memories often. May you find peace and comfort in the days ahead. Sending prayers.
Michele Kleinsteuber
— Michele, August 28, 2021
Sincere condolences on your loss. Doug & Leona McNabb
— Doug & Leona McNabb, August 23, 2021
Mavaline , Mavis Malynne and rest of your family. I am so sorry of the passing of your dad. My thoughts are with you

— Karen Rave, August 20, 2021
With deepest sympathy on the passing of Uncle Lorne, you will be in our thoughts and prayers. I will remember Uncle Lorne for his kindness and sense of humour and that smile when teasing his big sister, my mom Irene.


— Catherine (Millson) and Peter Kingsley, August 18, 2021
Our hearts and thoughts are with you during this time. Please know you are not alone in remembering a truly remarkable person that meant so much to so many.
— Debbie and Marvin Morrison, August 17, 2021
My condolences to the friends and family of my Uncle Lorne. I spent a few summers of my youth at the Kenilworth Farm, and those are the summers which can endure the passage of time. A man of wisdom, encouragement, and inspiration. His love will always touch those who he knew or met throughout his lifetime.
— Jefferey, August 17, 2021