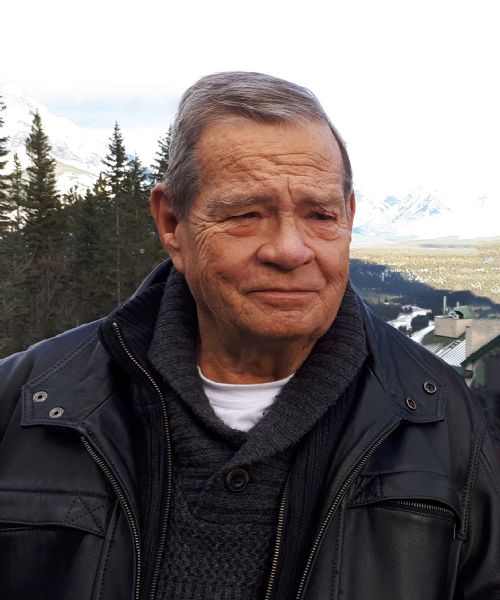 Larry Nolan
April 5, 2020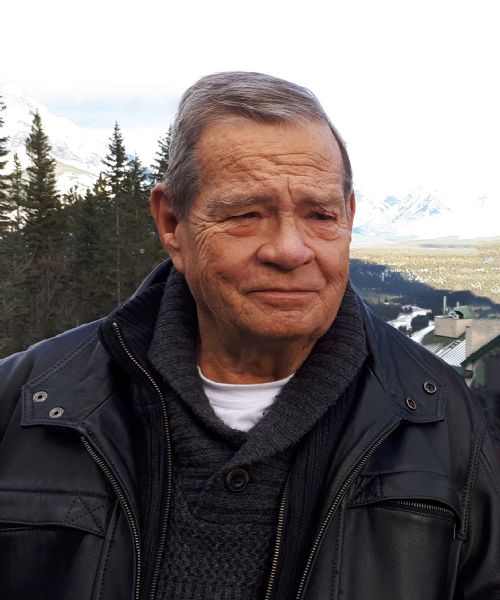 Laurence John Nolan, of Mount Forest and formerly of Welland, passed away as a result of complications due to COVID-19, at Louise Marshall Hospital, Mount Forest on Sunday, April 5th, 2020 in his 75th year. Beloved husband of Pat Nolan (nee Thorpe). Loving father of Chris Nolan and his wife Kelly, Kim Nolan, Clint Bryant and his wife Janice and Kim Baker. Cherished grandfather of Carter Nolan, Michael Nolan and his partner Madison King, Ryan Nolan, Cayden, Madison and Meadow Bryant, Chloe, Brooklyn and Myah Baker. Great-grandfather of Rory Nolan.  Cremation has taken place. A celebration of Larry's life will be held at a later date. The Coronavirus outbreak has been devastating, globally. Please do your part in trying to eliminate any further spread of this virus. Stay safe. As an expression of sympathy, memorial donations to the Kidney Foundation of Canada or your local SPCA would be appreciated by the family. Arrangements entrusted to the England Funeral Home, Mount Forest.


Condolences
Dear Pat and family. I just heard of Larrys passing. My heart goes out to you. Had the pleasure of working at your Welland No Frills store. Larry always made me laugh. Such a kind and caring man. My deepest
— Barb Skakich (Coholan), May 26, 2020
Dear Pat. Our deepest condolence to you and your family. He will be missed by anyone that knew him. You will be in our thoughts.
— Dave and Nancy Jellicoe, April 17, 2020
Our hearts go out to you during this difficult loss. Larry was a great man and will be missed by his Nofrills family. He will always be in our thoughts and hearts. Our deepest condolences Paul and Adele Henderson
— Adele Henderson, April 13, 2020
Oh, Pat, I'm so very sorry to hear this. Larry (and you) were among my very favourite clients of all time when living in Welland. I am so saddened to hear of Larry's passing. My thoughts are with you and your family at this very difficult time. Rest in Peace, Larry. Joanne Lysiak
— Joanne Lysiak(former realtor), April 11, 2020
Pat I extremely sorry to here this. He was a great man and will be sadly missed. Love and Prayers. Carla Adams
— Carla Adams, April 11, 2020
Our condolences to the family, so sorry for your loss! Larry was a great man and our thoughts are with you! Sincerely yours, Vicki Marr
— Vicki Marr, April 10, 2020
Pat and family, So incredibly heartbroken to hear this news. You are in my thoughts daily. Larry was always smiling, always poking fun at my dad and was loved beyond measure by those who knew him. The world truly has lost a ray of sunshine during these dark times. Jessica Whynot and family
— Jessica, April 10, 2020
My deepest condolences. My thoughts and prayers are with your family during this terribly difficult time. Larry was such a kind and soft spoken person. I had the pleasure of working for him when Larry and Pat owned the welland nofrills.
— Jodi Deschamps (Gauthier), April 10, 2020
Pat, my sincerest condolences to you and the family. Larry was one in a million. May all the years of memories bring you comfort. Sending our love,
— Rachel Banks and the girls, April 10, 2020
Pat so very sorry to hear about Larry RIP Papa Smurf
— tammy marion, April 10, 2020
Pat and Family. We're soo sorry to hear about Larry. He was a bright shining light in many lives. We send our best wishes to everyone in these bleak times.
— Vic, Jenn & Rebecca Haines, April 8, 2020
I had the good fortune of working for Larry in the store in Hamilton. He was a great guy. My sincerest condolences for your loss.
— Jay, April 8, 2020
Dearest Pat and family, we are so very sorry for your loss. Larry was a great guy! Always remembered for his quick wit and sense of humor. It was an honour to have known him as part of the circle of no frills friends we made along the way. You are in our thoughts and prayers, our deepest condolences. Ken and Sandy
— Ken and Sandy Jellicoe, April 7, 2020
Pat and family, Sorry to hear of Larry's passing, can't imagine what you're all going through at this time, please know we are thinking of you. Hugs and prayers, Tali and John McGovern and family.
— Tali McGovern, April 7, 2020