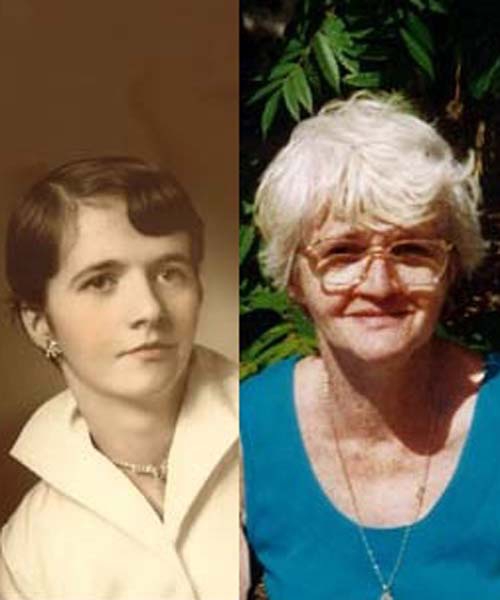 Joan Coulter (née McLellan)
August 28, 2021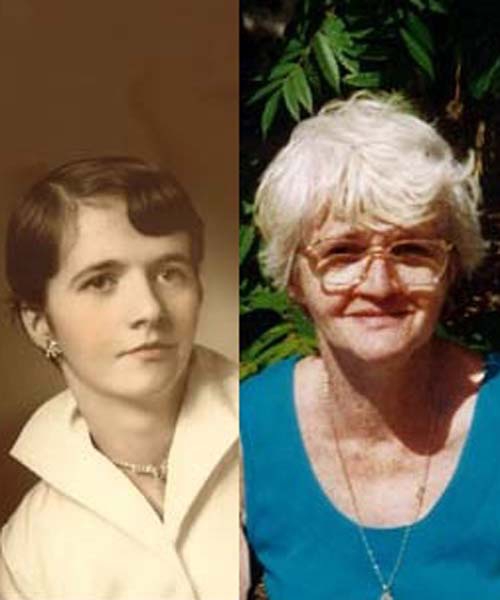 COULTER, Joan (née McLellan) - Peacefully on Saturday, August 28, 2021 at Chapman House Hospice, Owen Sound in her 85th year. Loving mother of Gary Coulter, Julie Ann Moore, Cathy Reid (Larry), Dan Coulter, Michelle "Shelly" Howells (Stewart), and Dewayne Coulter. Joan was a proud grandma, great-grandma, and great-great-grandma. Dear sister of Bob McLellan. She will be missed by many nieces, nephews, and friends. Predeceased by her parents, Ian and Ella McLellan, her sister Kay Hamilton, and grandson Lawrence Reid.
A celebration of Joan's life will take place on Saturday, September 18, 2021 from 1:00 – 4:00 p.m. at her daughter Shelly's home, 045456 Southgate Road 4, Conn. In lieu of flowers, those wishing to make a donation in Joan's memory are asked to consider Chapman House Hospice, Owen Sound. Funeral arrangements entrusted to England Funeral Home, Mount Forest.
Condolences
Michelle, Stewart & family and Michelle's brothers & sisters
We would like to extend our deepest sympathy to you and all your siblings in the loss of your dear mother, grandmother and great grandmother. We know you will all miss her very much and our thoughts are with you at this time.
Great Aunt Blanche Widdis & Murray and Heather (Widdis) Ritchie ( I am a cousin to your mother)
— Heather Ritchie, September 13, 2021
Our family would like to send our deepest sympathy to you all. Joan was a dear friend of moms (Donna) and we deeply enjoyed the company of Joan in our home or at hers . She was a hardworking , sweet lady with a great sense of humour and will be deeply missed .
— Trina , Donna and Ron Reid, September 12, 2021
— Mary Cross Mitchell ( Grasley), September 11, 2021
Shelly, Stewart and Family, our sincere condolences, so very sorry for your loss.
Susan Bridle-Rawn and Steve Canning
— Susan Bridle-Rawn, September 11, 2021
Its never easy loosing a loved one. Especially your Mom. She's was the first lady in all our lives who we saw when she gave us life & we opened our eyes. Someone So Very Special. My sincere condolences to all of Joan's children & their families. I was saddened to hear of her passing. May all the memories you have made with your mom & grandma over the years help you to find peace in her passing. My thoughts are with you!
Joan Stevens ♡
— Joan Stevens, September 1, 2021
Dear Shelly and family,
Very sorry to hear about the loss of your Mom. Please accept our deepest and heartfelt condolences at this sad time.
Love
Kim, Cody and Kurt DaSilva
— Kim DaSilva, August 31, 2021
Dear Shelley and Stuart
We were so sad to hear of your mom's passing. Our hearts go out to you and your family during this difficult time
Our deepest sympathies
Gaye and Rod White
— Gaye White, August 31, 2021
I'm so sorry to hear of your Mom's passing. I always enjoyed talking with Joan and have many fond memories of her. My condolences to you all.
— Sue Stevens, August 30, 2021
So sorry to hear about Joan. I used to enjoy chatting with her after work.
— Kelly and Laurie Laughlin, August 30, 2021
We are so sorry to hear of your mom's passing. She was such a kind soul. Keep your memories close to your heart.
Frank and Cathy Higdon
— Cathy Higdon, August 30, 2021