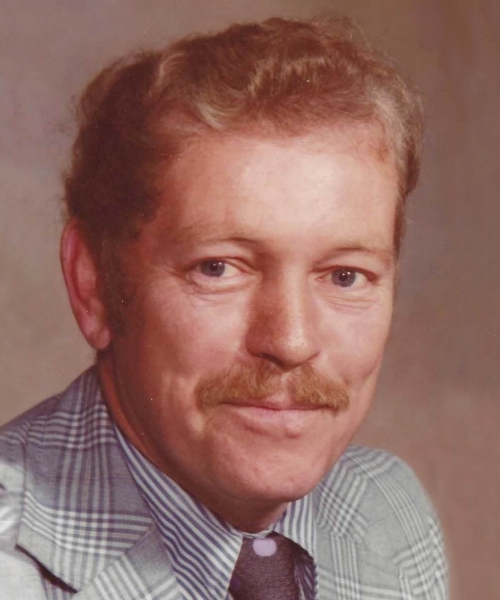 Thomas "Tom" Richard Keates
October 19, 2021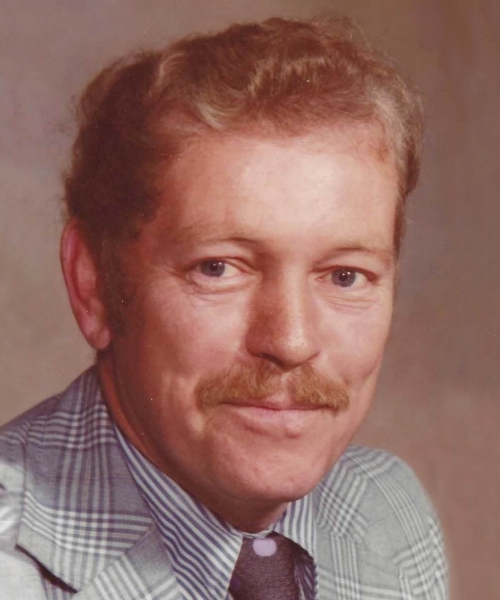 KEATES, Thomas "Tom" Richard - Passed away unexpectedly in the morning on Tuesday, October 19th, 2021. Dad was born in December of 1932 in the District of Wellington, Salop, England. Dad's parents, Ernest and Elise, passed away when he was young. He was brought up by his older sister and brother, Kathy and John, (both predeceased) who he always mentioned with great warmth.
At 19, Dad joined the Royal Air Force where he trained for several years in Bridgenorth, England. Following training he was deployed to Malaya (Seletar & Taiping) in 656 Squadron. It was in the RAF that he learned his trade as a mechanic and metal body worker. Soon after returning to the UK, he made the decision to emigrate to Canada.
In the early 1960s he began teaching at Parry Sound High School. He spent the next 35 years in Parry Sound with his wife Joanne (née Donovan) and three children: Brad (Joanne), Joanne (Ken), and Nick (Kate). He finished his BA in history in the 1970s and was forever active in Parry Sound activities: soccer, hunting, fishing, student activities, the Friendship Centre, the golf course, politics, and the teacher's union- he was always busy. Dad's early advocacy for vocational and co-op training was one his proudest memories.
Dad retired in his late 50s and lived a full retirement. His primary passions were his grandchildren: Matt, Laura, Jonathan and Fisher, and great-grandchildren: Callie and Carter. In 2001 Mom and Dad moved to Aurora to be closer to family, they recently moved to Mount Forest for similar reasons. There will be no public service. Those interested in making a memorial donation are asked to consider Covenant House Toronto.
Condolences
Joanne and family. So sorry to hear of Tom's passing. Many will miss his smile and his stories. Take care of each other.
Sue
— Sue Whitley, November 6, 2021
I was deeply saddened to read of Tom's death. For many years, we worked on Laurentian courses on weekends, followed by many "spirited" discussions at the Kitchener, and the Anchor, and the Kip... and of course, there were many "Soup and Suds" get togethers, hosted so capably by Tom and Joanne. My heartfelt condolences to everyone. I will raise a glass and play some Emerson Lake and Palmer tonite in his memory.

— CATHERINE VIRGO, November 6, 2021
I met Tom in 1973. He was my teacher in autobody and welding, at the vocational wing of the Highschool in Parry Sound.
What he taught me then has stayed with me for almost 50 years. He is on my list of great teachers that I have had.
I have thought about him many times when welding or painting.
I remember one of the students showed him what he had welded, and his comment was
"That's toasted not welded. You can do better."
He was a fun teacher and great educator. My condolences.

Sandy McPhee
Parry Sound
— Sandy McPhee, November 6, 2021
I met Tom infrequently and for short periods of time as I coached soccer teams at Gravenhurst High School and we met as competing coaches. He was always fair and pleasant whether hosting us or visiting GHS. My condolences to his expansive family.
— Jim Dolmage, November 4, 2021
Our sincere condolences Joanne. We always enjoyed chatting with Tom at the Seniors and at 21 George Street. You are in our thoughts and prayers.
— Howard and Jill Allder, October 30, 2021
We will remember Tom fondly as an interesting man who enjoyed life and loved his family greatly. We were pleased that we could care for Samantha, his cat, and he could continue to visit her. Our best wishes to Joanne who has lost her life partner and hope she has terrific support from her family and friends to bridge the gap left by Tom's passing. Blessings to all of you.
— Marian Beauregard, October 29, 2021
Sending heartfelt sympathy to you and your family with the loss of Tom. I remember seeing him at the Seniors Centre and always smiling. RIP Tom.
— Carole Hayes, October 26, 2021
Dear Joanne and family,
We were very saddened to learn of Tom's sudden passing. Fridays, Tom was always sitting so patiently waiting for you to finish your volunteering at the Senior Center, Joanne. You were such a lovely and happy couple. You will be in our thoughts in the weeks ahead and I'm sure you will be strong with your family close by.
Love from Ruth and John Pitkin.

— Ruth and John Pitkin, October 26, 2021
DEAR joanne

SO VERY VERY SAD. TO HEAR THE NEWS ABOUT DEAR TOM. I SO L;OOKED FORWARD TO SEEING AND
CHATTING WITH HIM AT THE SENIORS - I WILL MISS HIM VERY MUCH.
MY SINCERE CONDOLENCES TO Y OU AND YOUR FAMILY - YOU ARE IN MY THOUGHTS.

TAKE CARE DEAR JOANNE.

SINCERELY MARY BEESLEY
— Mary Beesley, October 25, 2021
DEAR JOANNE, SO SORRY TO HEAR OF TOM'S SUDDEN PASSING ON OCT 19/2021. PLEASE ACCEPT OUR CONDOLENCES TO YOU
AND THE REST OF YOUR FAMILIES. WE WILL KEEP YOU IN OUR THOUGHTS AND PRAYERS.
TAKE CARE AND STAY SAFE
SHIRLEY AND JAMES
— JAMES M Alberga, October 25, 2021
Dear Joanne - I was so sad to hear about Tom. I miss seeing you on Reception at ASC on Friday afternoons and saying hi to Tom when he came to pick you up. My sincere condolences to you and all your family.
— Jane Snape, October 25, 2021
So sorry to hear of Mr. Keates passing , he was a great teacher @ PSHS to both my husband & I back in the early 72-75
When we moved back to P.S in 2007 it was always so wonderful to see our old teacher's since then unfortunately we have lost many of them since .
Mr. Keates will be forever remembered .
RIP SIR 🙏
— Brenda (nee Westover) & Richard Warren, October 25, 2021
Dear Joanne, so sorry for your loss. Our thoughts are with you and your family. Our deepest sympathies. Take care.
Annette Gagne & John Seaman

— Annette Gagne, October 25, 2021
I too have amazing memories of visiting your family. Brad shared his Queen album with me and I invited Nick to my school dance, buddies palling around. Excellent memories. My condolences.
— Chris Whittaker, October 24, 2021

I was so sorry to hear of Tom's passing. He was my mentor for the first couple years of my teaching career and we shared classroom space for nearly 20 yrs. I met him in May of 1971 while on orientation to teaching at PSHS . A brand new Vocational wing was being built to open in Sept. that year. Tom and I shared open concept teaching as our 2 classes shared one classroom but two wide open shops for the practical classes. He was a wonderful person to work with and had a passion for vocational teaching as well as pioneering the Co-op training program at PSHS. I am forever grateful for his friendship and assistance during our time teaching together.
Merv & Andrea Caldwell
— Merv Caldwell, October 24, 2021
So sorry to hear of the loss of Tom. I have many fond memories of the Keates family and Tom from Parry Sound and my childhood. Tom was always so welcoming to our entire family. My thoughts are with the entire family.
— Mary Ellen Card (Skuce), October 23, 2021
Joanne & family, please accept our sincere condolences in the loss of Tom. We have fond memories of his love of life, and his many kindnesses. Our prayers and thought are with you.
— Diane & Tom Kydd, October 23, 2021
Oh, dear Tom!!!
This wonderful man rolled out the red carpet to us, as young newlyweds moving to Parry Sound when Len joined Tom on staff at PSHS. 1974. He was just so welcoming, friendly & helpful!
Our last encounter was some years back when Valdy was playing in Aurora. Meeting up there the years & miles melted away and we shared a most memorable afternoon & evening catching up and laughing at memories. After that, a few—mostly comical—emails were exchanged. Tom was a just plain great guy who never has been & never will be forgotten.
— Len & Kris Hutchings, October 23, 2021