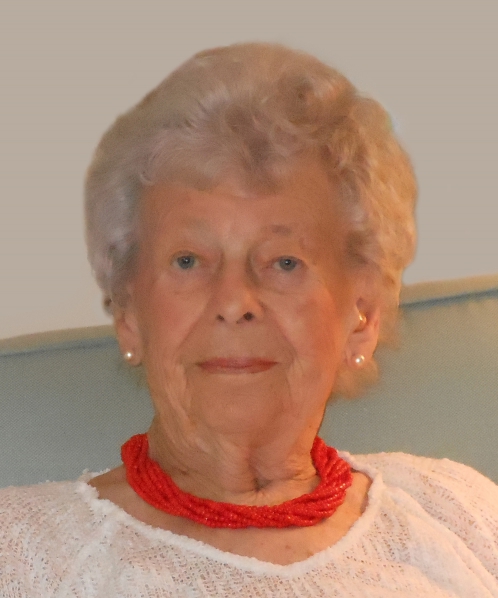 Dora Vivian Fowler
October 24, 2021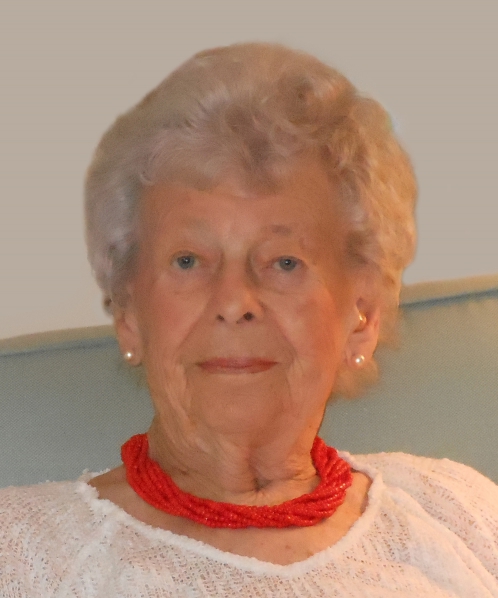 FOWLER, Dora Vivian (née Tolton)
October 24, 2021
Passed quietly to rest after 97 glorious years of life. Pre-deceased by her beloved husband of 71 years, Bob. Loving mother of Bruce and his wife Pat, Peter and his wife Lori, Martha and Lee. Lovingly missed by grandchildren: Amy, Sarah, Michael, Emma, Nicole and Brennan and great-grandchildren: Nora Finnian, Hunter and Aven. Dora is survived by her brother Morley and his wife Bernice. She is predeceased by her parents Alfred and Edith Tolton of Walkerton; and her sister Joan of Elora.
Dora's quiet strength and steadfastness, although not always obvious, was a constant presence in the lives of her family. These qualities, among many others too numerous to mention, helped her through many moves, the comings and goings of many friends and relatives, and both good and troubled times.
In a life of many travels, we wish her bon voyage and Godspeed.
A memorial service celebrating Dora's life will be held at the Durham Presbyterian Church, 205 Lambton Street East, Durham on Saturday, November 13, 2021 at 2:00 p.m., with visitation from 1:00-1:45 p.m. To attend the visitation and service, you must make a reservation by visiting www.englandfuneralhome.com or by calling the funeral home at (519) 323-2631. Masks are mandatory and Covid protocols are in place. Extended family and friends are invited to view the service livestream by visiting:
https://m.facebook.com/DPC-Durham-Presbyterian-Church-Ontario-Canada-108076338202877/
As an expression of sympathy, donations to the Durham Presbyterian Church or the Children's Wish Foundation would be greatly appreciated by the family.
Condolences
Dora will be missed by her extended family in the US; she was a pillar of support through the decades. Here we are 60 years ago - with Dora in the center of it all.

— Ann Sussman, November 12, 2021
Dora and the Fowler family were a big part of my life when I was growing up. I met Martha in grade 3 and she instantly became my best friend. Dora was like a second mother to me, and I have fond memories of spending summer vacation with them in Southampton. Dora always shared the driving with my mom back & forth to Weston Skating arena so Martha & I could take skating lessons for years. She loved to make us our favourite food and would quietly endure our hours of chatting and giggling. She had a huge heart and was always there with her love and support whenever someone needed it. I will miss this wonderful lady and especially her great laugh. Our sincerest sympathy to Martha, Bruce, Lee, Peter and all their families.
Love Susan & Jim Theobalds
— Susan Theobalds, November 12, 2021
My sincere condolences to family and friends. It was a great privilege to get to know Dora and care for her at Parkwood.
— Sandra Gerber, November 4, 2021
To Martha and her family, I know how much your mother struggled, and I know how dedicated you were, Martha, to make her as comfortable as she could be these last few years and in her final few days of life. Although I didn't know your mother, I do know she raised a daughter who has good qualities, among them a determination to live life no matter what it happens to present, a trait that your mother obviously had. She will be missed by all of her family and friends. May she now be at peace.
— Patricia Konopasky, November 2, 2021
I have pleasant memories of times spent with the Fowler family. As Martha's friend over the last 51 years, I was first welcomed at Bob and Dora's home when they lived in Durham, and recall sitting in on some very entertaining mother-daughter chats with Dora as she offered us her words of wisdom. She was gracious and stylish, a gentle, caring person whom it was a pleasure to know. My sincere sympathies to all on the loss of your dear mother, grandmother, great-grandmother, sister and friend.
Mary MacKay
Judique, NS
— Mary MacKay, November 2, 2021
Bruce, Peter, Martha, Lee and families,
As you remember the love, as you mourn the loss, may you also celebrate the life. May the healing hands of time and the timeless love of God carry you gently through the coming days. Dora was a lovely lady; I feel privileged to have known her.
Donna Clark,
Durham Presbyterian
— Donna Clark, October 29, 2021
I was thinking of Dora just a few days ago and wondered how she was doing. I am so very sorry for your loss, she was an amazing woman as was your Dad. I will never forget either of them. My heart aches for you all but I am so very happy that Dora is now with your Dad. Love hugs and prayers for peace to all your family! Xoxoxo. Donna
— Donna Bilton, October 26, 2021