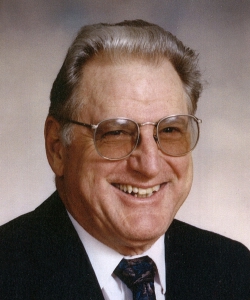 Elmer John Stalkie
November 8, 2021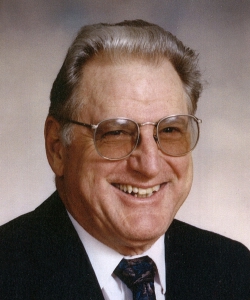 STALKIE, Elmer John – Peacefully and surrounded by family at his residence on Monday, November 8, 2021 in his 88th year. Beloved husband of Marilyn Stalkie (née Smith) for 64 years. Loving father of Sue Stalkie, Mark Stalkie, and Jeff Stalkie (Bailing Gu). Cherished grandfather of Heidi Dosch, Holly Dosch, Whitney Taves (Patrick Murphy), and Dustin Taves and great-grandfather of Nicholas, Alicia, Dehvin, Sophia, Bree-Anna, James and Cheyenne. Elmer is remembered by his brother-in-law Douglas Smith and many cousins, nieces, nephews and friends. Predeceased by siblings: Mervin Stalkie, Orrin Stalkie, Doris Kanold, Robert Stalkie, and Norma Zigler. Elmer was a talented musician, who played with his brother as the evening show in the Ali Baba Steakhouse in Waterloo for many years. He loved to cross stitch and gifted many creations to his children and grandchildren. Elmer and Marilyn enjoyed life in retirement, travelling and spending 17 Canadian winters, warm in Texas.
Visitation will be held at the England Funeral Home, 294 Main Street South, Mount Forest on Tuesday, November 16, 2021 from 10:30 a.m. – 12:30 p.m. where the memorial service will be conducted at 1:00 p.m. To attend the visitation and/or service, you must make a reservation by visiting www.englandfuneralhome.com or by calling the funeral home at (519) 323-2631. Masks are mandatory and Covid protocols are in place. If you are unable to attend in person, you are invited to view the service livestream by visiting: https://www.facebook.com/England-Funeral-Home-1863283503935858. In lieu of flowers, donations in memory of Elmer may be made to Cancer Patient Services of Mount Forest.
Funeral Service for Mr. Elmer John Stalkie
Condolences
Very sincere condolences to Marilyn on the loss of the love your life. May these coming days surround you with love and comfort as you grieve this stage in your life. Elmer is in a far better place. Your friend in Waterloo with many fond memories from
choir days decades ago.
— Muriel Soehner, November 17, 2021
We've lost a wonderful person, but every song we play will have a part of him in it. His character and humor will outlast us.
— Eric Pullman, November 16, 2021
Deepest sympathy to the Stalkie family
I only knew Elmer for a few years but never saw him without a smile. I will remember his quick wit and the twinkle in his eyes as he told a joke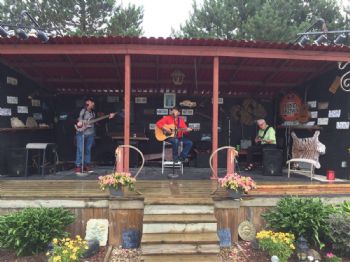 — Dave and Claudette, November 13, 2021
Sorry to hear of Elmer's passing, we had such great times at the Brose family reunions and got to enjoy some fantastic Octoberfest parties. He was a character.
My deepest condolences to you all.
R.I.P Elmer
— Leanne Woods, November 12, 2021
I have the fondest memories of all the Xmas carol singing at the holiday dinners hosted by Uncle Elmer and Aunt Marilyn, not to mention the jam sessions at Uncle Orrens cottage. How lucky were we as kids to have such great Aunts and Uncles.

We are so glad to have stopped for a visit to see them two years ago.

Uncle Elmer still had that sharp wit and sense of humour going strong.

We miss you.

Love and hugs to Aunt Marilyn and all the family,

Merv and Karen
— Mervin Stalkie Jr, November 11, 2021
"Uncle Elm"...What a great guy...What great laugh!!! Wendy I remember very fondly doing prom or birthday dinners at the Ali Baba Steakhouse where "The Carlsons" would make us feel so special. I'm sure I have Uncle Elmer & Uncle Rob's record album around here somewhere. I'll give it a spin!
I know Uncle Elm is looking down on us, most likely shedding tear. I think of him often...I too tear up very easily...even at TV commercials. Doing it right now!
Our deepest condolences on you loss. XO D&W
— DENNIS & WENDY STALKIE, November 11, 2021
Although we didn't see Uncle Elmer often, it was always a pleasure to spend time with him. Fun, funny and smiling....we'll miss him. D and S

— Don Stalkie and Sue Peister, November 10, 2021
Aunt Marilyn, Sue, Mark and Jeff

Our thoughts and prayers are with you all.

Lori and Mike Rumig
— Lori Rumig, November 10, 2021
Sorry to hear of Elmer's passing, will always remember the family reunions and Octoberfest parties. Our deepest condolences.
— Michael Molson, November 10, 2021
Dear Marilyn, Jeff, Mark, Sue and Family,

Our thoughts and hearts are with you during this difficult time. Elmer was a wonderful person with a great sense of humour and we will always treasure the laughs we shared. We send you our sincere condolences and sympathies.

Louise, Al & James
— Louise, November 9, 2021
aunt Marilyn, Sue, Mark, Jeff

We are saddened to hear of uncle Elmer's passing. Our thoughts and prayers are with all of you at this difficult time.

Bev, Wilf and Brian
— Bev mawdsley (stalkie), November 9, 2021